If you are someone with sufficient experience in Counter-Strike: Global Offensive, who wanted to give VALORANT a try, CSGO2ASIA.com has prepared you a guide to assist you in having a smoother shift and dominance in both games.
VALORANT is one of the most hyped tactical shooter games to have come out in a very long time. It features elements from both CS:GO and Overwatch. The skill barriers? It's not higher than CS:GO, making it easier for people to master the game. If you are interested in trying out Riot Games' VALORANT anytime soon, it is important to keep in mind that both games have their similarities and differences. From the map layouts, mechanics, and your personal settings (crosshairs, sensitivity) in terms of similarities, and agents, grenades, and skills in regards to the differences.
There is no better and easy explanation for why many professional CS:GO players have decided to convert their career to VALORANT. A similar concept of gameplay, mechanics, and other things simplify the process. Besides doing the "transfer of knowledge" manually, you can always work around the circle and find a simpler and precise method. For example, with the crosshair that plays a big part in our brain's muscle memory.
Luckily, the FPS community have come up with a brilliant formula to convert your Counter-Strike: Global Offensive settings to VALORANT, or vice versa. The magic number is 3.18. We will walk you through how you can decide and then transfer your sensitivity:
Know your CS:GO Sensitivity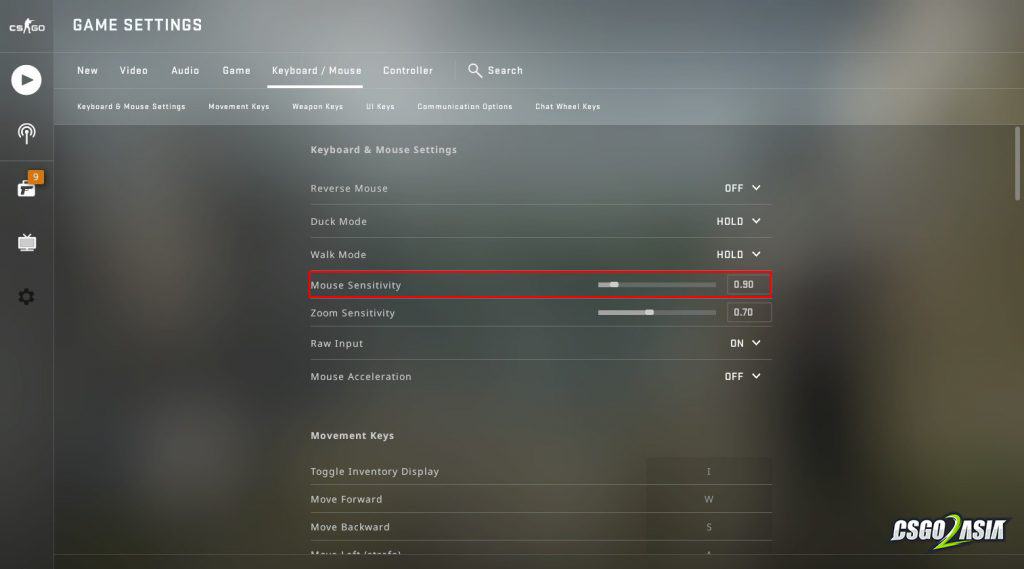 Simply launch your CS:GO platform, and head to the 'Settings' Menu. Click the 'Mouse & Keyboard Settings' category to find out your 'Mouse Sensitivity' value.
Combine your sensitivity with the magic number

To get your VALORANT sensitivity out from CS:GO, simply use a calculator or do a simple calculation on Google. Divide your CS:GO sensitivity by 3.18. The results will be the perfect sensitivity for your game in VALORANT.
You can go ahead to your VALORANT client to apply the updated sensitivity you have calculated before by head into 'Settings' at the top right corner, and choose 'General' category and change the value on 'Sensitivity Aim'.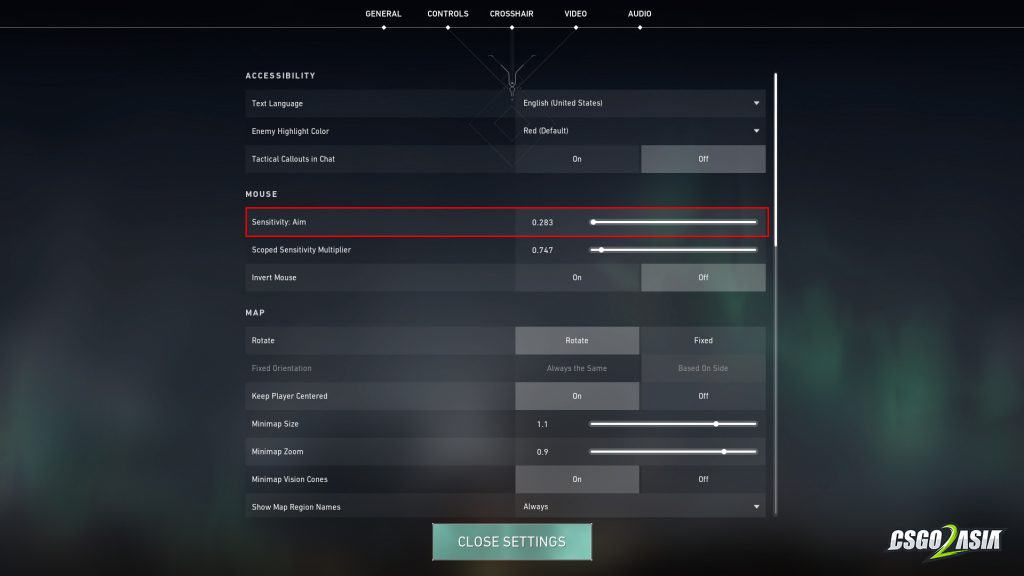 ---
This is a guide brought to you by CSGO2ASIA to help elevate the Asian CS:GO scene. For upcoming content like this, be sure to subscribe to our newsletter. Don't forget to follow CSGO2ASIA on Facebook, Twitter & YouTube.
---