We caught up with Gary Ongko Putera, BOOM Esports' founder & CEO. Gary reveals more about his decision to acquire a Brazilian roster, his views on Asian CS:GO in general, and the future of BOOM Esports.
Gary made quite the splash in February this year when he announced BOOM Esports had acquired a roster of top Brazilian players, including former MIBR players such as Ricardo "boltz" Prass and João "felps" Vasconcellos. Not only did it create waves in Indonesia, but also in the world as one of the finest Indonesian esports organizations making the first move into Latin America.
At the time of writing, BOOM is ranked 42nd in the world (HLTV) and 3rd in Brazil. This was achieved thanks to their various victories, starting from ESL One: Road to Rio – SA, and ESL Pro League Season 12 – SA. Recently, they also managed to lift the trophy at the Tribo to Major.
We had a chance to sit down with Gary for an in-depth interview: he talked about how he managed to bring Gustavo "yel" Knittelto and friends to his organization, as well as his views on Asian players and about the courage to seek opportunities outside their home country. Gary, who also goes by the nickname of Natshuba, also addressed his desire to become one of the biggest teams in esports.
---
CSGO2ASIA: What prompted BOOM to dare to acquire a Brazilian team? Because this is something that Indonesian organizations rarely do
Gary: Honestly, it was because I'm a CS:GO guy and without CS:GO, there would be no BOOM. Luckily the opportunity was also there to pick up this great team (ex-INTZ) including felps, which we always knew was available. I felt these guys can do serious damage. Luckily for us, it worked out. Brazil turned out to be very similar to Indonesia in terms of the scene. I felt that we were a big organization, so I didn't know why we can't be like Fnatic or Team Secret and expand our wings from Asia to other regions.
CSGO2ASIA: How did BOOM initially get in touch with the Brazilian roster?
Gary: I just sent an email to Yel after reading the HLTV news that they (ex-INTZ) were available there were a lot of offers for them especially from North American organizations, but luckily enough they chose us.
CSGO2ASIA: Is this BOOM's first venture into a non-Asian team? How do you feel?
Gary: It feels good. They haven't lost once under the BOOM brand. They're winning 8/8 events and hopefully, more to come. I feel great. If the COVID-19 pandemic didn't happen, we'd have BOOM stickers by now since they qualified for the Rio Major.
CSGO2ASIA: So far, how has the Brazilian roster impacted the BOOM organization?
Gary: It has given us a new presence in the Latin American region. Felps and boltz are not small names in (their) region. The effect has been great overall, giving us the credibility to pick up other "big" teams. Before we picked them up, we lacked credibility (from outside Asia). People would say "who are these Indonesian organizations?" But now people actually reach out to us regarding potentially playing under the BOOM banner. We will probably announce some surprises in the near future!
CSGO2ASIA: What are your hopes for the BOOM Esports Brazil roster in the future?
Gary: My hope was (BOOM) to move to North America or Europe after the COVID-19 pandemic ended. Unfortunately, due to our commitment to the Tribo Major, we were unable to relocate earlier, and the timing is such that we missed all the Europe or North American qualifiers. For us, our short-term goal is to make it to the top 30 HLTV rankings, which to be honest I think we are already are a top 30 team, but it's just a lack of events happening for us. The long term goal is obviously to win big events and hopefully be the best team in Latin America overtaking FURIA and MIBR.
CSGO2ASIA: What was the situation like that made you decide to disband the Indonesian roster?
Gary: The decision was hard. I rate Aaron "mindfreak" Leonhart and Jason"f0rsakeN" Susanto very highly. In fact, I never wanted to release f0rsakeN but the Weibo (JMT Game Team) opportunity was good for both parties. Anyways, the reason was actually towards the end after experimenting with numerous roster iterations, we just couldn't complete the squad. We even explored other Asian players, including Debanjan "DEATHMAKER" Das, Hyun-pyo "XigN" Lee, and Seon-ho "xeta" Son. Mindfreak also wanted to try a new experience with Paper Rex.
I believe for a PC team to make sense of business-wise, we have to reach the world stage like our Dota2 squad. I decided that we are too many steps behind the "world" stage. So, in the end, I had to disband the team.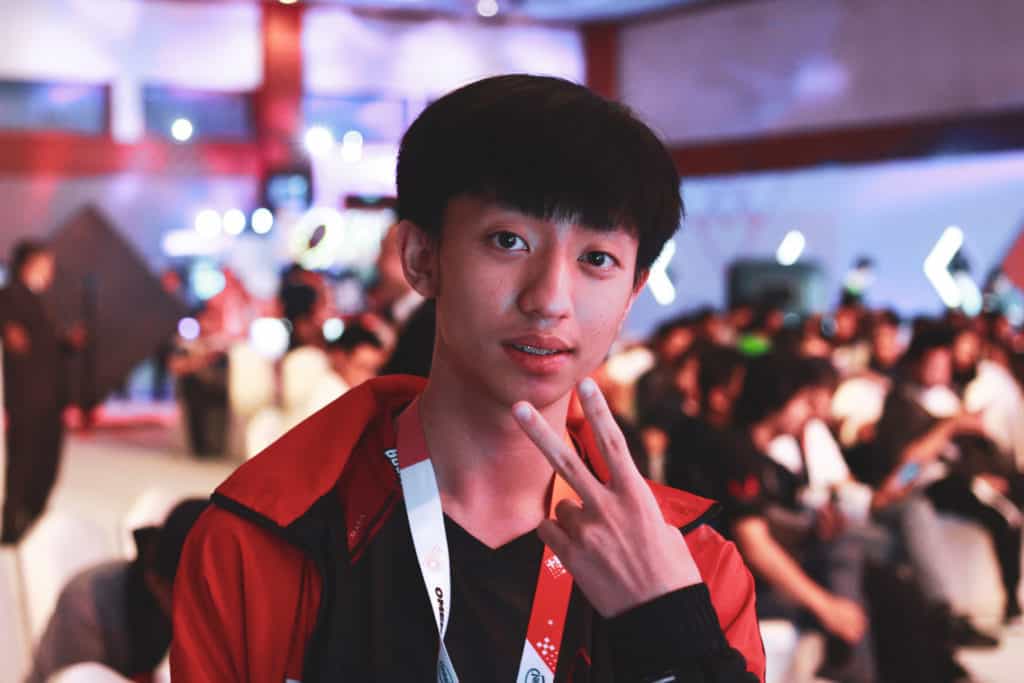 CSGO2ASIA: Since you've dealt with many esports deals outside your home country, will you suggest it to other esports owners to be brave to acquire players outside their country?
Gary: I think it depends on their goals. Esports is a funny business, sometimes the sporting side of esports isn't the most important, and it's all about followers and not championships or accomplishments. I think it depends on their goals. But even now I see a lot of my peers importing foreign players. At the end of the day, I think talent is talent, and at least in BOOM we just want to be the very best, regardless of where that team is from. The goal (of BOOM) is to be a household name like Real Madrid, etc. I would definitely suggest anybody treat talent as talent. But we need to keep in mind that there can be language barriers, especially in South East Asia. English is not as common as it might be for European teams where they can have a mix of nationality. But you shouldn't be afraid to acquire foreign talents.
The goal (of BOOM) is to be a household name like Real Madrid, etc. I would definitely suggest anybody to treat talent as talent.

Gary "Natshuba" Putera
CSGO2ASIA: What do you think about the professional CS:GO scene in Asia right now? Recently, more teams and players have played outside their country, namely BnTeT, kaze, XigN, and so on. Is this a good sign?
Gary: I think Asian players are very talented and mechanically gifted. What we tend to lack is a proper captain, and keeping egos in check. I think it's a good sign that (Asian) players are being recognized globally and getting picked up by big organizations. At the same time, it's a shame that they have to leave the region to be successful. Now it's a bit better because there are actually slots to be attained from Asia for all big events, like ESL, Dreamhack, etc. So maybe in the future, there can be hope. I think NG Esports roster also looks promising with erkaSt and co.
READ ALSO: Official: NG Esports signs erkaSt
CSGO2ASIA: Will there be a scenario where BOOM will create a second CS:GO team based on Asian players in the future?
Gary: For now, we won't explore having 2 teams of the same title. We are focused on only having the very best for each title regardless of region. But never say never I guess, you never know what will happen in the future. If I am playing 'fantasy' CS:GO and am able to recruit anyone regardless of language barriers and any other factors, I'd love to have a full Asian team consisting of f0rsakeN, erkaSt, BnTeT, kaze, and sk0R. Maybe then BOOM will have an Asian CS:GO team.
Right now I am super focused on the Brazilian boys and excited to see what they'll do once borders open up. I think they will give the top 10 teams a run for their money.
---