Kaze on following his passions, one hit kills & moving to China
"Follow your passions, be prepared to work hard to achieve your goals."
Simple, isn't it? It should be common sense that we must work hard to achieve our goals, but, as French writer, Voltaire once said, "common sense is not so common", and in this case, I'd have to agree. You see, the story of Andrew 'kaze' Khong is not a straightforward one. It is compelling because his journey through CS:GO is marked by long hours, hard work and the commitment & mental fortitude to push on. There aren't a lot of players in Asia that can say they've stuck around the scene long enough to have played for five different organizations, but that's exactly what Andrew has done. Most recently, he has found a home in Chinese team 'Flash Gaming' which picked up the young Malaysian as their primary AWPer earlier this year.
We sit down with Andrew to understand a little more about his story, the CS:GO scene in Malaysia (as seen through his eyes) and how moving to China is a difficult but necessary move for his career.
From Bench Warmer to Hot Shot AWPer
The story of Andrew's venture into the world of Counter-Strike began in 2006. Similar to his idol, Kenny "kennyS" Schrub, who was introduced to the game by his older brother, Andrew also shadowed his brother in CS:Source, excelled at the game and began playing competitively in 2009. It wasn't until 2014, with the growing CS:GO scene, however, that he started taking the competitive aspect of Counter-Strike seriously. So seriously in fact that he started his CS:GO career — on the bench. Being the 6th man for Singaporean team dream[S]cape (back then known as iSG.dream[S]cape), Andrew tells us that it was a natural decision to leave dream[S]cape after he realised he wasn't going to play for them: "Aiman "aimaNNN" Azham approached me and Alex 'xevR' Pereira to join MVP.Karnal. I enjoyed every moment with them during our matches and outside of the game; they were a bunch of jokers and just fun people to hangout with, so I said yes."
MVP.Karnal was home for Andrew through 2015 and the rest of 2016 until the lineup was acquired by Fire Dragoon Esports (Malaysian org) in the later half of that year. Things quickly transitioned at the start of 2017 when a newly formed Malaysian organization known as JYP.Gaming acquired the same line-up from Fire Dragoon. Through all of this, Andrew has raised eyebrows around the region as a force to be reckoned with. Adopting the AWP as his weapon of choice, Andrew says that he loves the AWP "because it's a one hit kill weapon!" Many call Andrew the 'KennyS' of the East — a reoccurring theme in our region; referring to players in Asia in comparison to their Western counterparts.
He pretty much is though.
See for yourself:
Just like the stories we've heard from others in this series, Andrew's parents didn't initially see things the same way as the superstar AWPer. "They said playing video games is a waste of time and that there's no future in it", says Khong. Luckily for Andrew, "their attitudes changed when I started winning a lot of tournaments and earning money. Esports is growing too, so they understand now."
Despite his success story, Andrew remains humble. When I asked him if he thinks he's a good player he simply replies: "No, I don't think so. I still have a lot to learn and need more experience on the international scene."
From Malaysia Boleh to China OK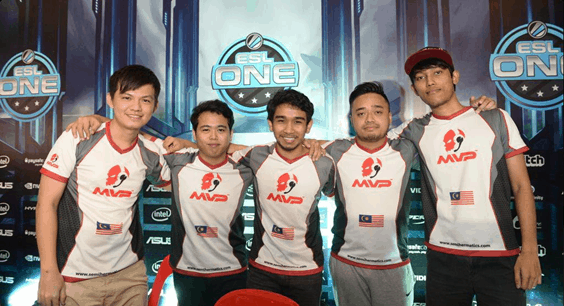 The S.E.A region has seen tremendous volatility in recent times. As an ex-manager for a small-time Singaporean team myself, I have first-hand experience with the trials and tribulations faced by teams in our region. Sudhen 'bleh' Wahengbam summarized some of these points in another article, but I wanted to understand a little more about what exactly is going on in Malaysia as seen by Andrew himself.
"The scene in Malaysia is not as good as back in 2013. Back then, there were a lot of top teams competing such as Team LZ, Orange Esports, MVP.Karnal, etc. and the hype was crazy. As time passed by, only MVP.Karnal (Now JYP) and Orange Esports remain active."
What 'bleh' has to say and through my own experience, what I also believe is exactly what 'kaze' has said. It comes down to this one poignant issue:
"Right now, Malaysian young bloods tend to have that negative mentality where they think just because there is a professional team joining a tournament there is no point playing in the tournament. They say stuff like 'you can't beat them, you will know the results already'. They don't have that mindset to improve and go further."
He continues, "When there's a local tournament people just form a team and disband right away. There aren't many LAN tournaments in Malaysia, and the country mostly focuses on Dota 2 and not CS:GO. The scene here is dying."
Things aren't so different here in my home country of Singapore, and I hear from my Vietnamese & Thai colleagues the same story over and over again.
"They don't have that mindset to improve and go further."
Despite his grim take on his nation's local CS:GO scene, Andrew is upbeat about the future. It turns out, unlike the popular sentiment in our region, Andrew doesn't think playing CS is any more difficult for our region than other regions:
"It is not that difficult, you just have to put in more effort, commitment and passion towards the game. I think that me joining an international team should be a good thing for the CS:GO Community in Malaysia. I hope it proves to them that hard work pays off."
Like many players I've heard from, Khong also believes that what our region needs overall is a robust multi-country and multi-region league that feeds into offline finals on a regular basis.
Yup.
"I think that me joining an international team should be a good thing for the CS:GO Community in Malaysia. I hope it proves to them that hard work pays off."
Moving Forward
The hard work has definitely paid off for Andrew. The young Malaysian has reached somewhat of a star status in the region — now playing for a Chinese organization with three ex-members of Chinese powerhouse TYLOO and Kun Hua 'LOVEYY' Bai from Vici.Gaming. On paper, an impressive line-up, but as much as it was a pleasant surprise for western audiences, Chinese players were equally dismayed by the choice of a non-Chinese player in their ranks.
"I was approached by 'Innopy' the manager of Flash Gaming. It was not an easy decision for me, I will have to move to China far away from my family and girlfriend, but they supported me to go as this opportunity will not come more than once, and it's a good thing for me to go forward."
For Andrew, it was a wise decision. Afterall, his Mandarin is decent enough to understand the basics, and that is all a team like Flash could ask for right now. For the rest of Asia, breaking the trend of a nationally homogeneous lineup is quite possibly the quickest (but not entirely easiest) way to break stale performance. Despite the challenges faced with possible language and cultural issues, the introduction of an 'outsider' seems to generate new enthusiasm to the incumbent teams. China appears to be a beacon of hope moving forward, with financial support growing massively. With recent moves such as Hansel 'BnTeT' Ferdinand to TYLOO and An 'Zac' Nguyen Noc Thien to B.O.F, this trend seems here to stay.
I hope that Andrew's sentiments do come true and that younger players get inspired by his story and continue to work hard, focus on their passions and find the right team they deserve.
Parting words from Andrew 'kaze' Khong himself:
"Follow your passion, be prepared to work hard to achieve your goals. My tip on weapon training is similar to Hiko's challenge; 2,000 bot kills a day separated by weapons. I would like to thank the fans for the support they've given me and also CSGO2ASIA for the interview."
---
This interview has been paraphrased and edited where needed with permission by the Interviewee and his organization.
If you like what you just read, please hit 'like' button below so others might stumble upon this article. For more insights on the Asian CS:GO scene and upcoming content like this, be sure to subscribe to our newsletter.
Don't forget to follow CSGO2ASIA on Facebook, Twitter & YouTube.