We sat down with Unudelger "controlez" Baasanjargal to learn more about him and ARAVT, a team that recently made waves by securing the final and only slot in the eXTREMESLAND CS:GO Festival 2021 Playoffs.
Under Unudelger "controlez" Baasanjargal's leadership, the exciting Mongolian team ended 2021 on a high, securing multiple important playoffs, including MESA Pro Series 2021, ESL Challenger League S40, and the most recent one, eXTREMESLAND CS:GO Festival 2021.
ALSO READ: ZOWIE eXTREMESLAND CS:GO Festival 2021 – Everything you need to know
ARAVT earned a spot via Asia qualifier after beating NSN Gaming in the grand final 2-0. And they will now face their most challenging test to date by squaring off against the likes of TYLOO, Team NKT, and Checkmate.
In an interview with CSGO2ASIA, Unudelger "controlez" Baasanjargal (formerly known as cTrl) shed light on the team's journey since its inception in 2020, the current state of the Mongolian CS:GO scene at the start of this year, the personal and team goals, and how to achieve it, as well as ARAVT's preparation coming into the playoffs, among other topics.
---
CSGO2ASIA: Hello controlez! Thank you for having us here today. First and foremost, we would like you to introduce yourself to those who are still unfamiliar with you.
controlez: Hi CSGO2ASIA! Thank you for having me today. My name is Unudelger Baasanjargal, and I am 24 years old. Currently, I play as an in-game leader and as an AWPer for ARAVT.
CSGO2ASIA: Tell us more about how you got into the professional scene, and specifically ARAVT in the first place.
controlez: I got my first taste into the professional scene with The Mongolz in 2017. Fast forward to my recent team, ARAVT, I had the opportunity to assemble the team in 2020, and since then, I have been working with the team as an in-game leader.
CSGO2ASIA: Could you elaborate more on the team's dynamic in ARAVT? Tell us more about your teammates and how you would describe them.
controlez: We always strive to play the matches as we practiced. During the practice, my teammates always come up with a lot of unique ideas, and we test them out. Our team also has a very harmonic relationship with each other, which helps a lot in many different situations. So Tugu is the rifler, Ariucle is the entry fragger, ROUX is the lurker, and Jin is the support player. And I am thrilled to play with all of these talented players.
CSGO2ASIA: Is this your first time to play in an eXTREMESLAND tournament?
controlez: This is my first time playing in an eXTREMESLAND tournament, and we are very happy to be able to participate in the tournament. I am very much looking forward to playing with top Asian teams such as Checkmate, TYLOO, and Team NKT in the playoffs.
CSGO2ASIA: Your match versus NSN Gaming in the grand final got a little closer than you would've liked, I assume. What happened with Vertigo? Or was it only a matter of momentum?
controlez: It was quite tricky on Vertigo as we had never played against NSN Gaming on that map. NSN Gaming dealt with our strats in a very accurate manner, and we struggled a bit at first [to counter them]. I think our opponents were prepared thoroughly and luckily we managed to win in the end.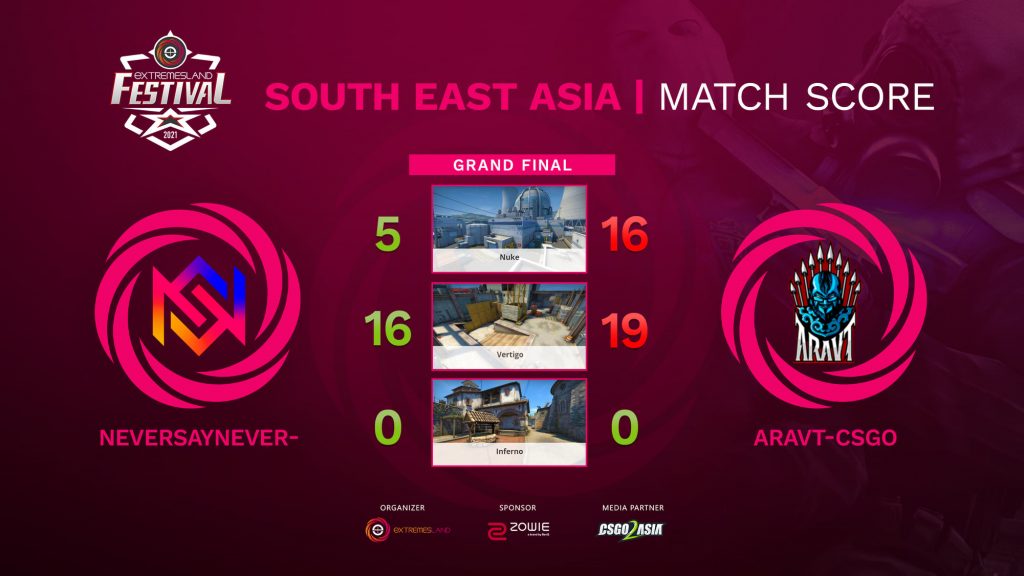 CSGO2ASIA: Taking a step back to ask a more general question, Could you walk us through the current state of the Mongolian CS:GO scene for the non-Mongolian viewers and us? Is it continuing to develop at the same pace as it did in 2020-21?
controlez: Currently, many young and up-and-coming talented individuals are rising in the Mongolian CS:GO scene, and it is growing at a steady pace. I think the future of the Mongolian CS:GO scene is quite promising, and we still have a lot to show.
CSGO2ASIA: How should we position ARAVT with the rest of the tier one Mongolian teams?
controlez: As of now, our team still has a lot to improve as we are a relatively new team with young players. So compared to other tier one Mongolian teams, I think we are still lacking in the experience side of things.
CSGO2ASIA: What are the longer-term expectations and goals for ARAVT?
controlez: A long-term goal for our team is to continue to spare no effort and eventually compete at an international level on a major stage.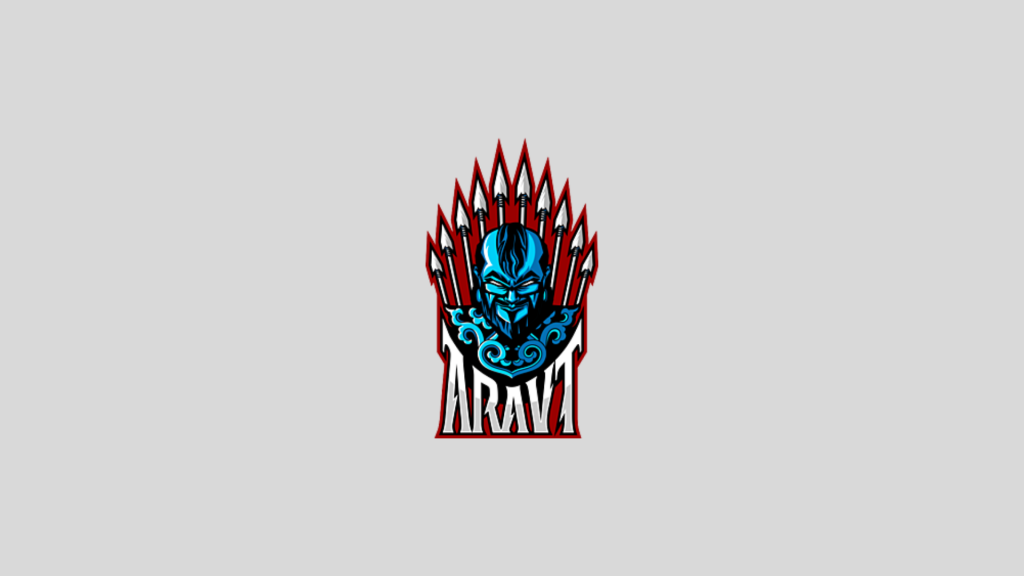 CSGO2ASIA: What do you think you need to do to get there?
controlez: I believe in accomplishing our goal, without saying that we have to practice diligently and the players have to be disciplined. We also need to be one as a team and gain more experience. We have talented players here on the team. And I believe ARAVT, including other Mongolian teams, should strive to produce more outstanding results and work towards this goal [of competing on the international stage].
CSGO2ASIA: Let's get back to eXTREMESLAND. We'll have a winner by the end of this week. How are you feeling heading into the playoffs? Because there will be Checkmate and TYLOO confirmed. Are they going to be a real obstacle to you guys lifting the trophy?
controlez: As I have mentioned previously, we are very happy that we qualified for eXTREMESLAND. Frankly speaking, it will be an obstacle to play against these top Asian teams in some aspects. However, we will try our best to face these teams.
CSGO2ASIA: Is there anything you want to say to ARAVT fans at home?
controlez: Thank you to everyone for supporting us. We will continue to do our best, and I hope you guys continue to support us. And thank you to CSGO2ASIA for having me in this interview. All the best!
This interview has been edited for length and clarity
---
For more insights on the Asian CS:GO scene and upcoming content like this, be sure to subscribe to our newsletter. Don't forget to follow CSGO2ASIA on Facebook, Twitter & YouTube.
---