MESA Nomadic Masters Spring will take place in Ulaanbaatar, Mongolia, and will also serve as the Asian qualifier for the BLAST Premier Spring Showdown.
MONGOLIA — Scheduled for March 21-27, MESA Nomadic Masters Spring will become the first large-scale international LAN tournament staged in Asia since the pandemic began in early 2020. Eight of Asia's heavy contenders will square off in a high-stakes battle for a single spot at the upcoming BLAST Premier Spring Showdown. 
MESA Nomadic Masters Spring will be held in front of a live audience in Ulaanbaatar, Mongolia's capital. The tournament organizer aims to have a full house in the roughly 5,000-seater multi-purpose Steppe Arena.
The competition will mark the return of CS:GO to large-scale live events in Asia for the first time since early 2020, with the last Asian LAN event, eXTREMESLAND CS:GO Asia, taking place in Shanghai, China, in November 2019.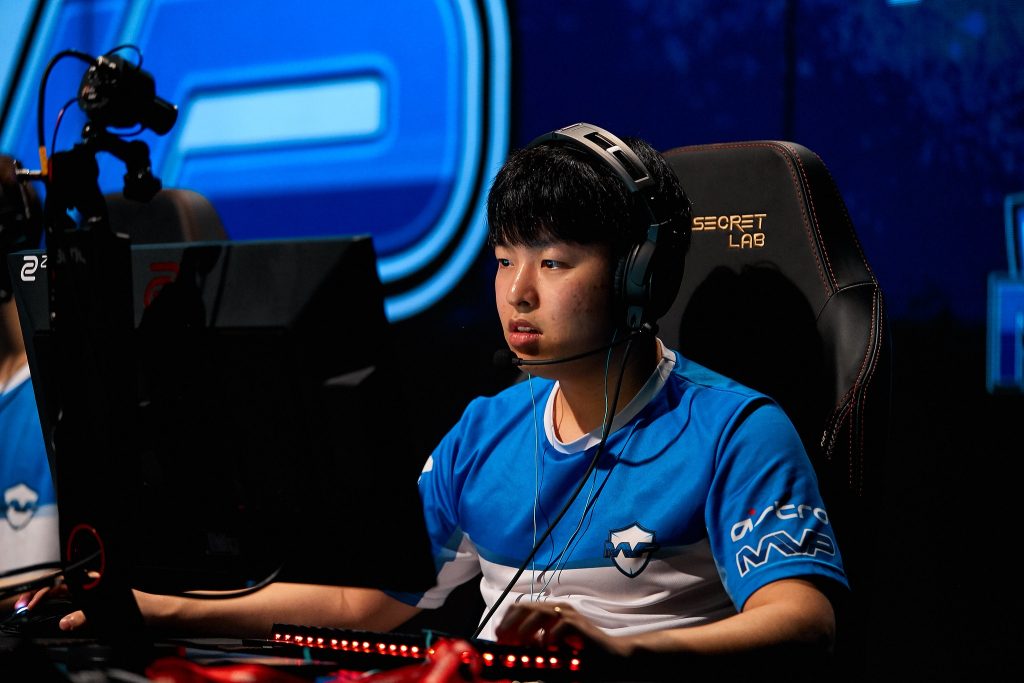 A total of eight participants from five qualifiers held in the lead-up to the event will be present at MESA Nomadic Masters Spring. In the meantime, Team NKT are the only confirmed team for the event after topping up the Regular Season standings of MESA League Season 2. Additionally, the online league will provide the playoff victor with a direct entry to the LAN tournament.  All six remaining contestants will be determined by the end of March 17, after the conclusion of the qualifiers.
The following are details related to the qualifiers:
Southeast Asian Qualifier #1 – March 10
Southeast Asian Qualifier #2 – March 13
South Asian Qualifier – March 11
Asian Qualifier – March 15
Asian Qualifier – March 17
MESA League Season 2 (Group Stage) – Team NKT
MESA League Season 2 (Playoffs) – TBD
Over the coming days, MESA will reveal more information about the qualifiers.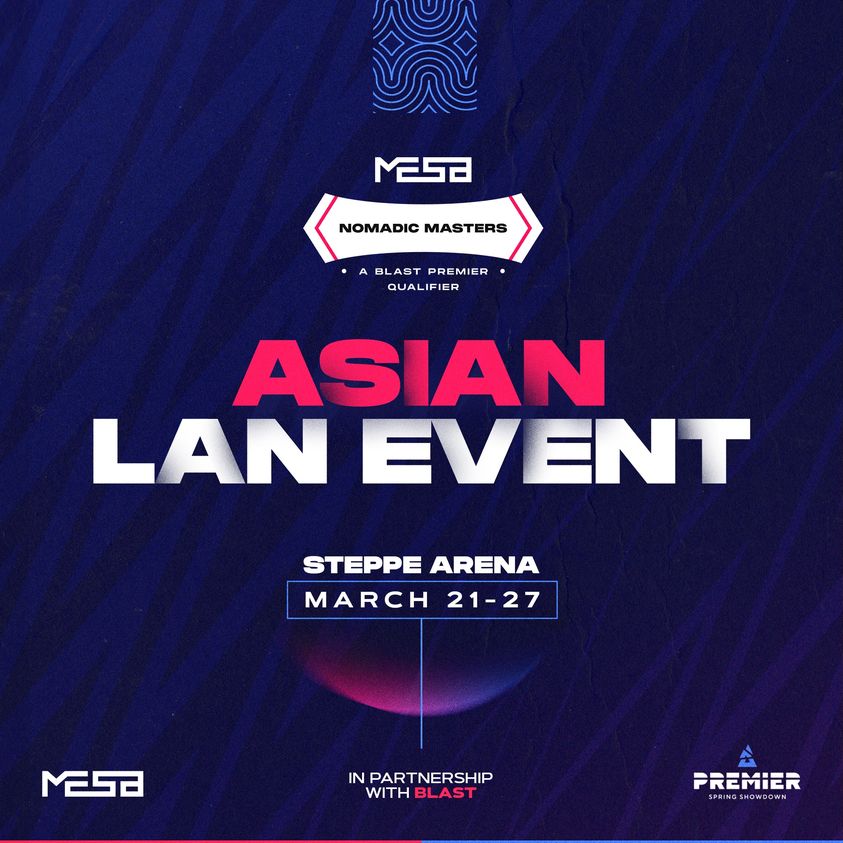 ALSO READ: MESA unveils partnership with BLAST for exclusive Mongolian broadcast
Last month, MESA announced the partnership with the Denmark-based tournament organizer to host the Asian qualifiers for the Spring and Fall editions and serve as the circuit's official Mongolian language broadcast partner in 2022. The deal also provides the region with a clearer route to qualifying for some of the world's most prestigious CS:GO stages. MESA intends to establish a long-term relationship with BLAST Premier for years ahead. 
BLAST Premier Spring Showdown will draw some of the world's best teams to compete. The new-look Team Liquid, Evil Geniuses, and Astralis are among the confirmed list for the US$135,000 event held in late April. 
---
For more insights on the Asian CS:GO scene and upcoming content like this, be sure to subscribe to our newsletter. Don't forget to follow CSGO2ASIA on Facebook, Twitter & YouTube.
---