After seven years of plying his trade for TYLOO, the 26-year-old rifler decided to hang up his mouse for good.
CHINA — Haowen "somebody" Xu (许昊文) has announced the end of his playing career, calling it a career after seven years under the TYLOO banner. The news comes two weeks after the 2022 Spring Festival, which also marks Hansel "BnTeT" Ferdinand's return to the team. 
Somebody made the emotional announcement on his Weibo page, giving a farewell statement to the fans who have supported him and everyone who has helped him achieve the heights that he did.
ALSO READ: ESEA opens registration for Regular and Women's Cash Cup Asia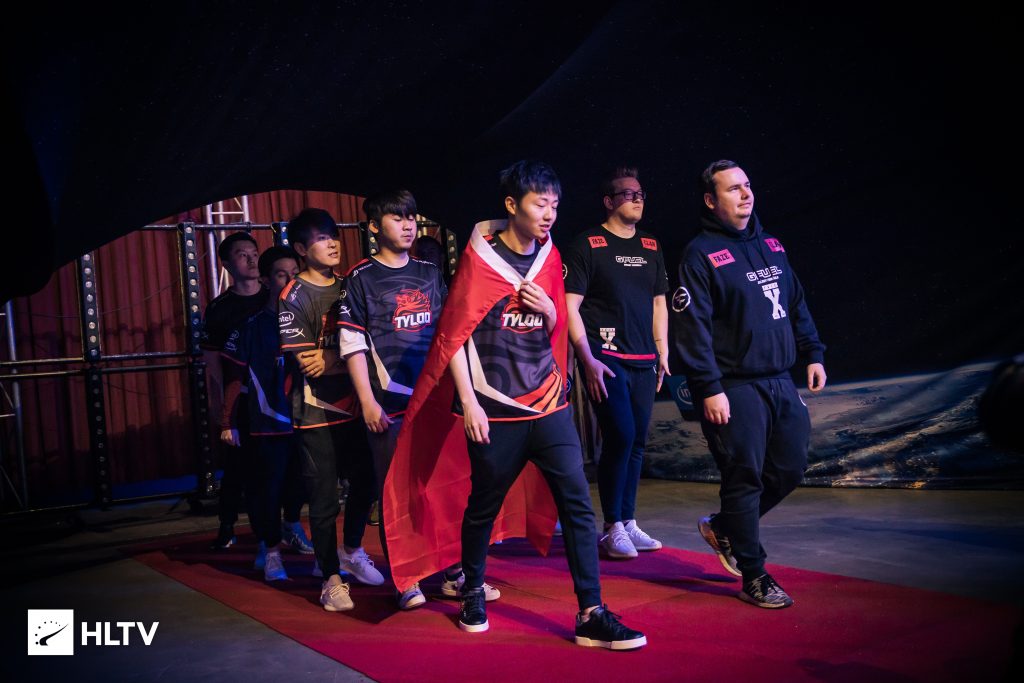 "Time has flown by so quickly that I cannot even recall since when people called me by "SOMEBODY". As we grow older, we all know that the day will come, as it becomes more difficult for us to keep up with the competition. I have been thinking about this since last year and I have done a lot of self-evaluation and self-reflection on my decision. It all started with me battling with myself to go back to where I was until I realized it was something inevitable. This is such a cruel process and every athlete's worst nightmare. But if I cannot give my 100%, then leaving is the best decision.
I have been in TYLOO for seven years. We have gone through the low tides, but we have also been at the top of the world. There are many people to thank, but especially to our boss "JS", Thank you for keep believing in me, even when I did not believe in myself. Thank you to all of my teammates for giving it your all on practices, teamwork, and all encouragement to each other. Thank you for all the efforts by our management team, "Kindy" and "Jack", have put in. Thanks to my family and friends for supporting my career. Last but not least, thanks to all of you. All of my efforts have become more meaningful because of you.
I wish I can still be a part of the TYLOO family, even after I leave. At the same time, I wish our brother BnTeT can restore the glory of TYLOO and bring it up to a higher level; I will keep supporting you. Lastly, I wish all the professional players all the best and a successful career stage; all of your efforts will be worth it!"
This message might come as a surprise, and we might not have time to say goodbye. But that is okay because we should never say goodbye." Haowen "somebody" Xu (许昊文) wrote in Mandarin on Weibo
The Chinese rifler first came into the public eye when he joined TYLOO as one of the hottest prospects ahead of the 2015 Spring Festival and helped them to become the most dominant side in the history of Chinese Counter-Strike. He was a part of the roster that went on to make the first big international presence for the region at DreamHack Masters Malmö 2016, beating the likes of the memorable Team Liquid roster that went with Oleksandr "s1mple" Kostyliev as a stand-in, and the Major-winning roster of Luminosity Gaming, just two weeks after the Brazilian's big win in Colombus. Somebody topped the scoreboard against the former Major winner to send them packing early and secure TYLOO a playoff spot.
Somebody retires with 4 Majors and 102 offline events attended, countless domestic victories, and spent a total of 16 months inside HLTV's top 20 rankings with TYLOO over the course of his career.
Notable events attended by somebody includes:
🇬🇧 FACEIT London Major 2018
🇵🇱 IEM Katowice Major 2019
🇩🇪 StarLadder Berlin Major 2019
🇸🇪 PGL Stockholm Major 2021
🌏 1st – PAL Summer 2020
🇨🇳 1st eXTREMESLAND CS:GO Asia 2019
🇨🇳 1st StarLadder Chongqing Invitational 2018
🇲🇾 1st Asia Minor Championship – Atlanta 2017
🇰🇷 1st Asia Minor Championship – Cologne 2016
🇩🇪 2nd Asia Minor Championship – Berlin 2019
🇬🇧 2nd Asia Minor Championship – London 2018
🇰🇷 2nd Asia Minor Championship – Boston 2018
🇨🇳 2nd Asia Minor Championship – Kraków 2017
---
For more insights on the Asian CS:GO scene and upcoming content like this, be sure to subscribe to our newsletter. Don't forget to follow CSGO2ASIA on Facebook, Twitter & YouTube.
---
Cover photo courtesy of HLTV