Mongolian esports organization IHC Esports will be expanding its operations into Counter-Strike: Global Offensive with the acquisition of MESA League Season 2 champions Checkmate.
MONGOLIA — IHC Esports announced on Sunday that it has finalized the acquisition of Ulaanbaatar-based Checkmate for an undisclosed fee. The acquisition comes only seven days after the team headlined by Byambasuren "bLitz" Garidmagnai qualified for the PGL Major Antwerp – APAC RMR event, slated to take place in Bucharest, Romania next month. 
IHC Esports raised eyebrows in December last year by acquiring Mongolia's most successful PUBG-focused esports organization Zeus Esports, having earned third place at the PUBG Mobile Global Championship last year, as well as placing second in the PUBG Mobile Pro League and third in the Peace Elite Asia Invitational 2021. The all-female team (now IHC Goddess) were also crowned champions in the World League SA, SEA, and Ladies World Championship Asian Finals in 2020.
IHC Esports is backed by IH Bit LLC, the parent company of IHC (Inflation Hedging Coin), a cross-chain cryptocurrency with a total market cap of more than US$55,094,356 at the time of writing. The project is backed by some renowned Mongolian personalities, including venture capitalist Munkhjin Otgonbaatar, and actor and comedian Ider-Od Bat-Erdene as its Chief Financial Officer and Chief Marketing Officer, respectively. 
Besides CS:GO, the acquisition will also see the organization expand worldwide and compete in more esports titles, namely Dota 2 and Mobile Legends, according to the press release.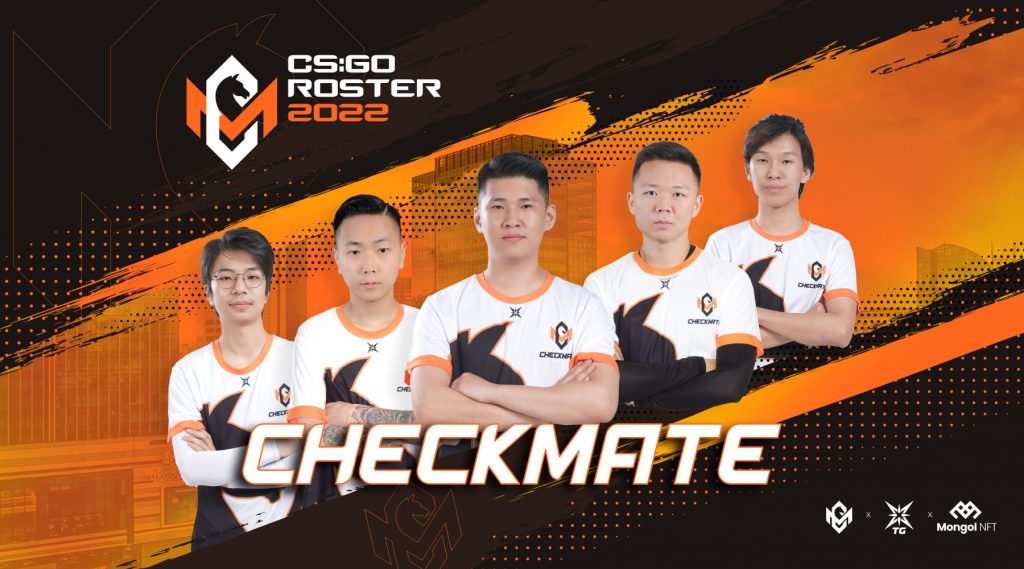 Checkmate was formed in February 2020, initially featuring the core of the former 29/90 roster. In the past six months, Checkmate have been making waves in the APAC region, notably following the acquisition of Mongolian prodigy Tengis "sk0R" Batjargal and two Renewal players Batbayar "kabal" Bat-Enkh and Yesuntumur "nin9" Gantulga early this year.
The Mongolian powerhouse are now ranked #2 in HLTV's Asia rankings, only behind TYLOO following a string of outstanding results that includes title-winning campaigns in Funspark ULTI 2021: Asia Playoffs #2, PGL Major Antwerp APAC RMR, and most recently MESA League Season 2.
IHC Esports, TYLOO, LVG, and Renegades will square off from April 15-16 at the PGL Major Antwerp 2022 – APAC RMR tournament, with the two top-placed sides automatically securing a spot at the New Challengers Stage of the first CS:GO major of the year. 
IHC Esports' first foray into competitive CS:GO will be with the following squad:
🇲🇳 Byambasuren "bLitz" Garidmagnai
🇲🇳 Munkhbold "Techno4K" Sodbayar
🇲🇳 Batbold "Bart4k" Baatarkhuu
🇲🇳 Batbayar "kabal" Bat-Enkh
🇲🇳 Yesuntumur "nin9" Gantulga
🇲🇳 Tengis "sk0R" Batjargal
🇲🇳 Erdenedalai "maaRaa" Bayanbat (Coach)
---
For more insights on the Asian CS:GO scene and upcoming content like this, be sure to subscribe to our newsletter. Don't forget to follow CSGO2ASIA on Facebook, Twitter & YouTube.
---
Cover photo courtesy of Checkmate