The prestigious four-day tournament in Shanghai comes to a close with an all Chinese grand final. TYLOO defeated ViCi in convincing fashion, winning 2-0 at the ZOWIE eXTREMESLAND Asia CS:GO Open 2019.
Over the weekend of November 14 – 17th, 2019, sixteen teams descended in Shanghai for the ZOWIE eXTRMESLAND Asia CS:GO Open 2019. Like previous editions of eXTREMESLAND, the annual $100,000 event serves as a good benchmark for the state of Asian CS:GO. Although technically the defending champions, Korea's MVP PK saw their road to reclaim the trophy riddled with obstacles. The handicap of a newly formed roster coupled with the threat of other dominant themes proved too difficult.
Yalla Esports players Adel "Remind" Guermassi and Mokrani " Kheops" Anis had to miss out playing in Shanghai due to visa issues. In their stead, professional stand-in Kristjan " fejtZ" Allsaar and Raul-Madis "Nyte" Edovald were fielded by the UAE based organization.
Group Stage
Group stage storylines at eXTREMESLAND were ripe with underdog victories, with teams such as Absolute and AUGUST making it to the playoffs. Thailand's Alpha Red, although one of the favorites to top their group, was swiftly knocked out by the Mongolian side, AUGUST, losing their decider match 2-0. Turkish side Demise, another potential to go the distance, saw themselves come short in Group B after losing to BOOT 16-10.
With big shoes to fill following the withdrawal of Grayhound and ORDER from the event, Oceanic sides Genuine and Ground Zero were the focus in their groups. Unfortunately, both Australian sides failed to break into the playoffs and had to settle for a good learning experience instead.
Usual suspects TYLOO, ViCi, MVP PK and BOOT topped their groups.
READ HERE: SOMEBODY – "I THINK [THE EU STYLE] GOES AGAINST OUR NATURAL INSTINCT OF HOW WE WANT TO PLAY."
Below is a summary of the group stage results:
Group A
[table id=31/]
Group B
[table id=32/]
Group C
[table id=33/]
Group D
[table id=34/]
Playoffs
The playoffs started with a series many were anticipating, the first showing of Mongolia's "super team", AUGUST. They were set to face off against eventual winners, TYLOO. However, the Chinese side proved their dominance, taking the first series 2-0. The upset of the tournament occurred in the second quarter-final. Phillippines BREN Esports looked to seek revenge against Singapore's BOOT after losing to the Singaporeans in the SEA regional finals. The squad led by Alexandre "alecks" Salle was seriously lacking cohesion, and eventually fell to BREN, 2-0, after intense back and forth.
As the defending champions, MVP PK was out to make a point. However, a lackluster performance on Dust2 saw Absolute gain the confidence they needed to close out the series 2-1 over the Koreans. Turkey's Demise was up next against ViCi. Although they seemed like the only team experienced enough to challenge the Chinese side, ViCi were too loaded with confidence for them to mount any significant counter-attack, losing the series 2-0.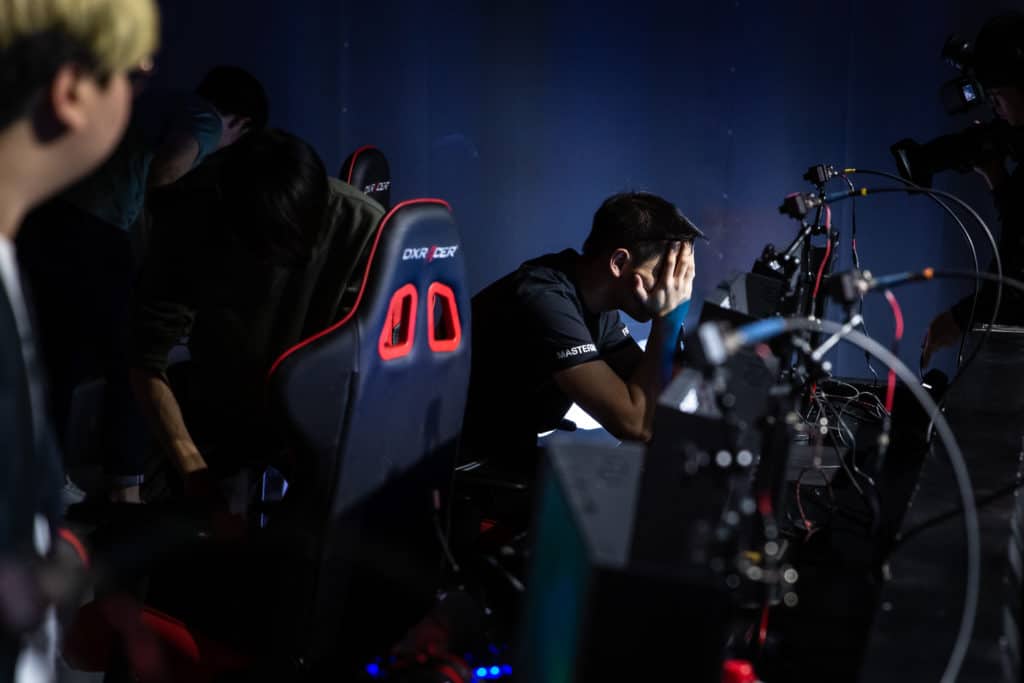 With the semi-finalists in place, it was a historical achievement for the boys from Manila and Tokyo. Both teams reached the semi-finals for the first time. It was a short-lived celebration though, and while BREN managed to take a convincing map off TYLOO, both Absolute and BREN succumbed to the Chinese brand of Counter-Strike revered across Asia.
---
Grand Final
The all-Chinese grand final kicked off on Mirage, where TYLOO demonstrated an outstanding offense, consistently breaching bombsites and steadily developing a healthy lead as a result. Mounting momentum, coupled with an outstanding individual showing from YuanZhang "Attacker" Sheng, made for a lop-sided first map, with TYLOO taking down ViCi 16-3. Things went from bad to worse for ViCi, who lost the second map 16-9 on Train and giving up their chance at the title.
The tournament MVP went to Hansel "BnTeT" Ferdinand who put up an impressive 1.48 HLTV rating over nine maps.
The final standings for the ZOWIE eXTREMESLAND Asia CS:GO Open are as follows:
| | | |
| --- | --- | --- |
| Position | Team | Prize (USD) |
| 1st | 🇨🇳 TYLOO | $40,000 |
| 2nd | 🇨🇳 ViCi | $20,000 |
| 3rd-4th | 🇯🇵 Absolute | $8000 |
| 3rd-4th | 🇵🇭 BREN | $8000 |
| 5th – 8th | 🇲🇳 AUGUST | $4000 |
| 5th – 8th | 🇰🇷 MVP PK | $4000 |
| 5th – 8th | 🇸🇬 BOOT | $4000 |
| 5th – 8th | 🇹🇷 Demise | $4000 |
| 9th – 12th | 🇦🇺 Ground Zero | $1000 |
| 9th – 12th | 🇮🇳 Entity | $1000 |
| 9th – 12th | 🗺 Yalla | $1000 |
| 9th – 12th | 🇹🇭 Alpha Red | $1000 |
| 13th – 16th | 🇭🇰 ENZO | $1000 |
| 13th – 16th | 🇸🇬 LaZe | $1000 |
| 13th – 16th | 🇦🇺 Genuine | $1000 |
| 13th – 16th | 🇻🇳 GTV.Revolution | $1000 |
See Also: ZOWIE EXTREMESLAND 2019 S.E.A REGIONAL FINALS – TEAMS DECIDED
Check out our interviews from this tournament
🇰🇷 xeta & stax – "We can feel from them [Korean community] that in their heart, they want us to do well."
HavoK & breAker – "There are some hidden talents in our region"
🇵🇭 Papichulo – "We can give everyone [in Asia] a hard time"
---