Two of esports' biggest tournament and league operators, ESL and FACEIT, have been acquired for reportedly a combined value of US$1.5 billion by Savvy Gaming Group, which is backed by the Saudi Arabian government's Public Investment Fund.
As part of the acquisition, the two companies will merge into the ESL FACEIT Group and plan to combine their technology and expertise to "create the ultimate platform for competitive gaming." The acquisition is slated to be finalized by the second quarter of 2022, according to the release.
Previously owned by Swedish holding company The Modern Times Group (MTG), ESL is well-known for organizing events such as ESL One, Intel Extreme Masters, the ESL Pro Tour, and ESL Play, and is active in a number of widely recognized esports, including CS:GO, StarCraft, and Dota 2.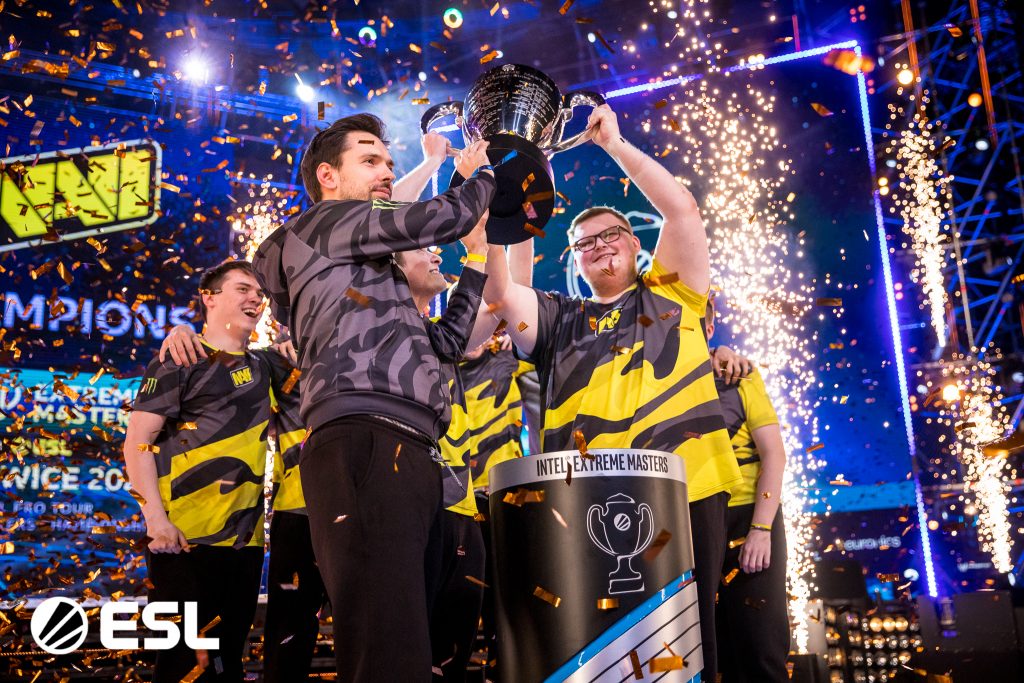 In a similar vein, FACEIT has grown to become one of the world's leading independent competitive gaming platforms, best known for hosting the Esports Championship Series and the 2018 London Major in Counter-Strike: Global Offensive.
According to reports, Savvy Gaming Group paid US$1 billion (£740 million) for ESL and US$500 million (£370 million) for FACEIT. MTG, which owns 91.46 percent of ESL Gaming for $960 million, said it expected net proceeds from the purchase of around $875 million, including transaction-related costs.
Savvy Gaming Group is backed by Saudi Arabia's Public Investment Fund, which has lately made many moves in the sports industry. The firm is apparently in discussions to acquire Inter Milan for more than US$1 billion and is also in talks to acquire Ligue 1 club Marseille. Late last year, the PIF also bought English Premier League team Newcastle.
ALSO READ: ESEA Women Cash Cup Asia announced; registration begins
ESL CEO Craig Levine said: "Our mission remains unchanged: to create a world where everybody can be somebody. Our merger with FACEIT, along with the backing of SGG, will give us more know-how, capabilities, and resources than ever before to deliver on this vision. Whether you are competing or watching, doing so socially or at a professional level, every stage of the pathway will be improved through this merger. 
For gamers, publishers, and partners, this is a hugely exciting proposition, to be able to take everyone on the journey from your first step into the competition to playing on the biggest esports stages globally."
FACEIT CEO Niccolo Maisto said: "In the past years, ESL and FACEIT had a significant positive impact for the growth of the esports industry, bringing a variety of propositions for players, teams, publishers, and developers. By uniting these complementary capabilities, and with the backing of SGG, we are taking a long-term approach to develop a more robust platform to better support the future of the whole competitive gaming ecosystem and generate more value for all its stakeholders in a sustainable way."
The newly merged company's website mentions a number of initiatives on which they will concentrate their efforts. One of their "core objectives is to revitalize the North American player base and esports scene for CS:GO" implies that investing in the NA scene will be a significant component of their initiative.
Second, the statement highlighted a promise to "develop even stronger anti-cheat programs," explicitly stating that these would be intended to "defend the integrity of top professional LANs." The website also states that the programs would be accessible to everyone.
Furthermore, the merger also promises to provide a "better path to professional play" by expanding the FACEIT Pro League (FPL) with monthly stipends and hardware support, as well as assisting partner teams in establishing scouting and development programs.
---
For more insights on the Asian CS:GO scene and upcoming content like this, be sure to subscribe to our newsletter. Don't forget to follow CSGO2ASIA on Facebook, Twitter & YouTube.
---
Cover photo courtesy of ESL