With Asia's Road to Rio event set to start, we bring you an overview of what you need to know to watch the tournament while stuck in quarantine.
The online event will run from May 6-10. Although online, the event still features Asia's best teams. They will fight for their share of the US$10,000 prize pool. However, that is not all. Valve introduced the new RMR system which sees teams earn points in a series of RMR competitions. These points will determine which team goes to the Rio Major. The Road to Rio is the first of the series, so there are also valuable points up for grabs.
The Road to Rio will kick off with a round-robin group stage, where each team will play each other once in best-of-three matches. The top two from each group will progress to the single-elimination, best-of-three playoffs.
The groups for the ESL One: Road to Rio Asia are as follows:
[table id=35 /]
Group A, the group of death?
Group A features a tough selection of teams, leaving the question of who will come out on top, up in the air. ViCi has been performing well in recent months, regularly beating out TYLOO. With Malaysian superstar AWPer Andrew "Kaze" Kong among their ranks, they look dangerous. Meanwhile, the Thai teams will also look to make their mark. They too have been in form recently, both qualifying to the Asian DreamHack Masters Spring 2020. Last, but certainly not least, is the Mongolians from TIGER. Under the leadership of Erdenetsogt "erkaSt" Gantulga, TIGER will also have their eyes on the prize.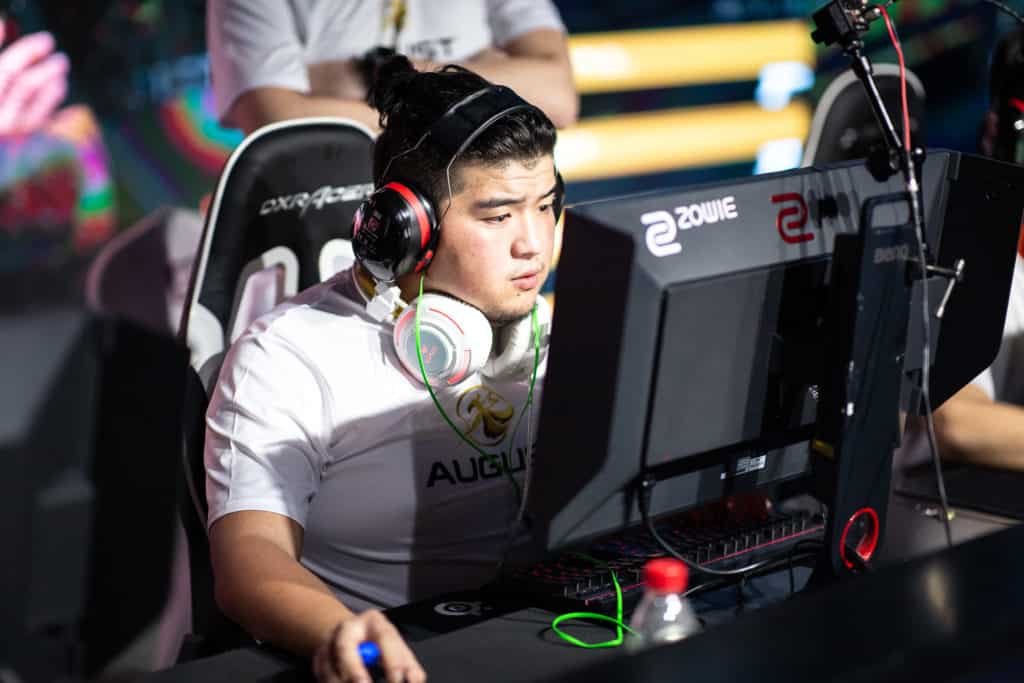 Group B, a free pass for TYLOO and Mazaalai?
Group B appears to be much more one-sided. TYLOO is, as always, one of the favorites. Although, their 2020 so far has been shaky. Not only that, they recently benched WingHei "Freeman" Cheung and Seung-Ho "xeta" Son. Instead, going for a fully Chinese lineup by adding Zhenghao "Danking" Lv and Kelun "SLOWLY" Sun. While their results may not necessarily show it, Mazaalai has a very strong lineup with big names like Enkhtaivan "Machinegun" Lkhagva and the returning prodigal son in Temuulen "Zilkenberg" Battulga.
Underdogs D13 and Camel Riders will look to upset. D13 is in the best position to do so, having beaten Mazaalai before. Camel Riders, on the other hand, added a new IGL and coach to improve their chances. However, their prospects look bleak. From the Middle East, they will have to play with high ping. Nonetheless, the Road to Rio is set to bring us some great Asian Counter-Strike.
---
The schedule for the Road to Rio is as follows:
Wednesday 6th May
All times in SGT (UTC +8):
14:00 – 🇹🇭 Lucid Dream vs. 🇨🇳 ViCi | BO3
14:00 – 🇲🇳 TIGER vs. 🇹🇭 Beyond | BO3
17:30 – 🇲🇳 Mazaalai vs. 🇨🇳 TYLOO | BO3
17:30 – 🌏 Camel Riders vs. 🇲🇳 D13 | BO3
Thursday 7th May
14:00 – 🇲🇳 TIGER  vs. 🇨🇳 ViCi | BO3
14:00 – 🇹🇭 Lucid Dream  vs. 🇹🇭 Beyond | BO3
17:30 – 🌏 Camel Riders  vs. 🇨🇳 TYLOO  | BO3
17:30 – 🇲🇳 D13 vs. 🇲🇳 Mazaalai | BO3
Friday 8th May
14:00 – 🇲🇳 TIGER  vs. 🇹🇭 Lucid Dream | BO3
14:00 – 🇨🇳 ViCi vs. 🇹🇭 Beyond | BO3
17:30 – 🌏 Camel Riders  vs. 🇲🇳 Mazaalai | BO3
17:30 – 🇲🇳 D13  vs. 🇨🇳 TYLOO | BO3
Saturday 9th May
TBD
Sunday 10th May
TBD
Viewers can watch all the games on the official ESL English streams below:
Finally, the prize breakdown for the Road to Rio is as follows:
1. $4,000 + 1600 points
2. $2,000 + 1500 points
3-4. $1,250 + 1350 points
5-6. $750 + 1150 points
7-8. 950 points