IESF (International Esports Federation) has announced the return of its annual World Championship competition this year. The competition will begin in June and conclude with the Global Finals taking place in Eilat, Israel, in November.
Although little detail is accessible at the moment, 85 countries have confirmed their participation by submitting entry registration for the 13th Esports World Championship, EILAT 2021.
EILAT 2021, the 13th IESF Esports World Championship, will feature athletes competing for national championships in DOTA 2, CS:GO, Tekken 7, eFootball PES Series, and Audition Ayodance. The Israeli Esports Association and Maccabi World Union will organize the competition, CSGO2ASIA has learned.
"IESF is incredibly excited for the 13th edition of our World Championships, the largest IESF event to date. Eilat 2021 will showcase and unify Esports athletes from a record 85 nations. This a true representation of IESF's commitment to the growth and development of sustainable and responsible gaming worldwide." says Vlad Marinescu, President of IESF.
"With 85 registered national teams, this year is going to be the greatest yet for the IESF Esports World Championships. I'd like to thank the team at IESF, IESA and Maccabi World Union for their efforts, and I am looking forward to watching the games in the online Regional Stages, ahead of hosting all the national athletes and delegates in the global finals in Eilat." says Ido Brosh, President of the Israeli Esports Association and IESF's Director of Global Programs
ALSO READ: LVG beat D13 Esports to win Hyperion x OEL CS:GO Launch
With the Global Finals due to take place in November in Eilat, Israel, a series of qualifiers will be held to determine which countries will fly to Israel. The National Qualifiers will occur between June and August, while the Regional Qualifiers will be held between September and October. The precise dates can differ depending on the country and region.
Numerous Asian countries have publicly announced their qualifiers or intend to host one, including Laos, Nepal, Indonesia, Kazakhstan, and Turkmenistan. Details regarding IESF World Championship 2021 can be found below:
Laos – Lao e-Sports Federation
Nepal – Nepal Esports Association x WASD Arena
Indonesia – Indonesia Esports Association
Kazakhstan: Qazaq Cybersport Federation
Turkmenistan: Turkmenistan Esports Federation
To date, IESF has 34 members from Asian countries. You should contact your country's esports association through the links below to learn more about whether they hold country qualifiers or directly choose a national team on their own.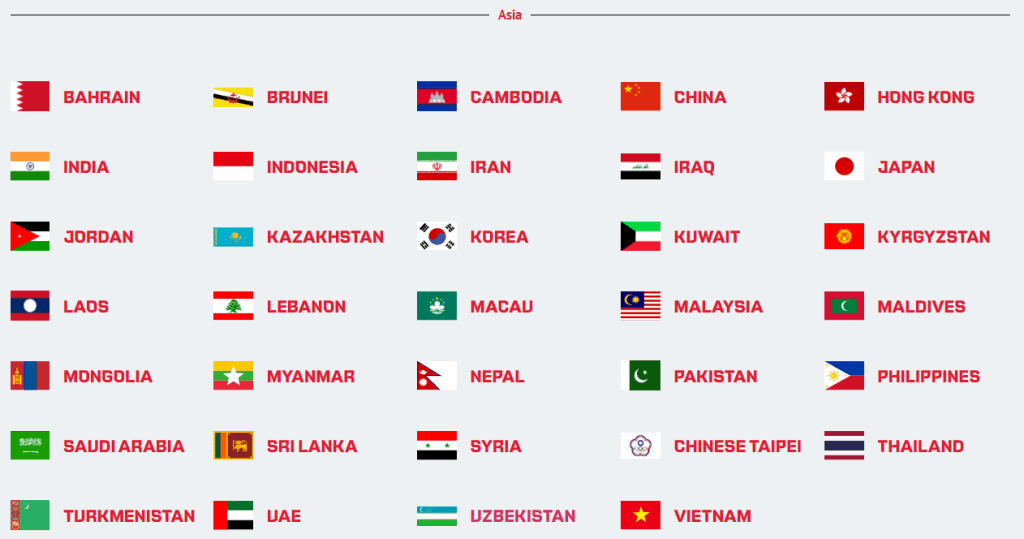 The annual event of IESF World Championship returns after a three-year break from CS:GO. HAVU Gaming claimed the most recent edition of the world championship held in Taiwan in 2018. CSGO2ASIA will update more details regarding the event in the coming weeks.
---
For more insights on the Asian CS:GO scene and upcoming content like this, be sure to subscribe to our newsletter. Don't forget to follow CSGO2ASIA on Facebook, Twitter & YouTube.
---