Do LVG's recent performance in the CS:GO ProHouse Wuxi Villa Cup Season 2 and the Hyperion x OEL CS:GO Launch show that the Heng "EXPRO" Yang-led squad is ready for the big league?
LVG earned their first international title of the year with a 3-1 win over D13 Esports in the grand final of Hyperion x OEL CS:GO Launch (Inferno 16-12, Nuke 7-16, Dust2 16-6, Train 25-23). The Chinese team breezed through the tournament, defeating both the Australian teams of Team SYLYX and Skyfire 16-1 in the first and second rounds, respectively. Later on, 2-0 victories over HZ and Team NKT (ex-NG) propelled them to the grand final.
Following a sluggish start to the competition, D13 Esports have proved many doubters wrong by making it to the title decider. They were demoted to the lower bracket after uncomfortable results against 100p from Hong Kong. On the other hand, the lower bracket proved to be a playground for them, as the Munkhtamir "tamir" Ganbaatar-led team were able to sweep Skyfire, VERTEX, Checkmate, HZ, and Team NKT en route to the grand final. Consistent results over the next two months may have easily secured them a top-five ranking in Asia during the first semester of 2021.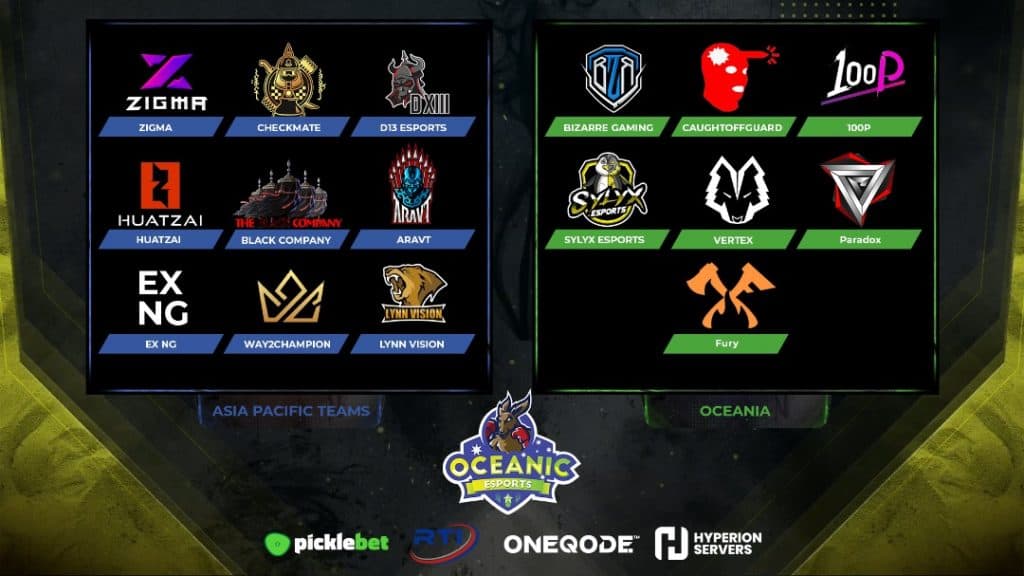 Hyperion x OEL CS:GO Launch was Asia's first inter-regional competition, connecting two continents through a low-latency link of Guam servers. Despite some technical difficulties during the first two days, the remainder of the matches were eagerly anticipated by CS:GO fans from both APAC and Oceania. Our viewer's guide below lists all the teams played in the tournament:
ALSO READ: Hyperion x OEL CS:GO Launch Playoffs Viewer's Guide
The Grand Final – LVG vs D13 Esports
The grand final series began with LVG's selection, Inferno. Pistol round victories early in the series aided the Chinese side in gaining consistency, but they were later thrashed by Tuvshintugs "Annihilation" Nyamdorj and co. who quickly controlled mid-game, although LVG quickly tied it up until the first half finished 8-7 in their favor. Through some fighting at the start of the second half, LVG won the map 16-12.
The second map began on Nuke, where the Mongolian team had a resounding victory on the T side, boosting their morale further as they dominated 11-4 in the first half. The second half was a blur for D13 Esports as XueBing "B1NGO" Dai and friends easily swept them in the CT side for a 16-7 win to tie the series.
LVG were unrelenting on the next stage, Dust2, where they could exact vengeance with one of their favorite map choices. With a dominant offense, it was obvious from the outset that they had the upper hand. D13 Esports could not breathe freely when they were pressured hard by LVG, who took a 12-3 advantage in the first period. A minor try by D13 Esports in the second half yielded no noticeable results, while SiKe "Mitsuha" Zhang closed the map 16-6 with a 1.74 HLTV ranking.
On the final map, Train, it seemed that LVG would comfortably win the series in under 20 rounds, but the Mongolian side surprised everybody in the second half. Led by Tuvshintugs "Annihilation" Nyamdorj and Telmen "shinobi" Batzorig, the team were able to hold the match point to not turn it into a series win from round 23, with a seven-round win in a row to push it to overtime.
While Mitsuha and Annihilation dominated the first 30 rounds, duos of Jiajin "Kayo" Xu, Zhe "westmelon" Niu, and Munkhtogtokh "xerolte" Enkhbat, Telmen "shinobi" Batzorig from their respective teams were instrumental in extending the battle. LVG's last stumbling block over back-and-forth rounds came in Round 48, which they successfully overcame. LVG's kill combination sealed the map win 25-23, giving them their first international tournament victory of 2021.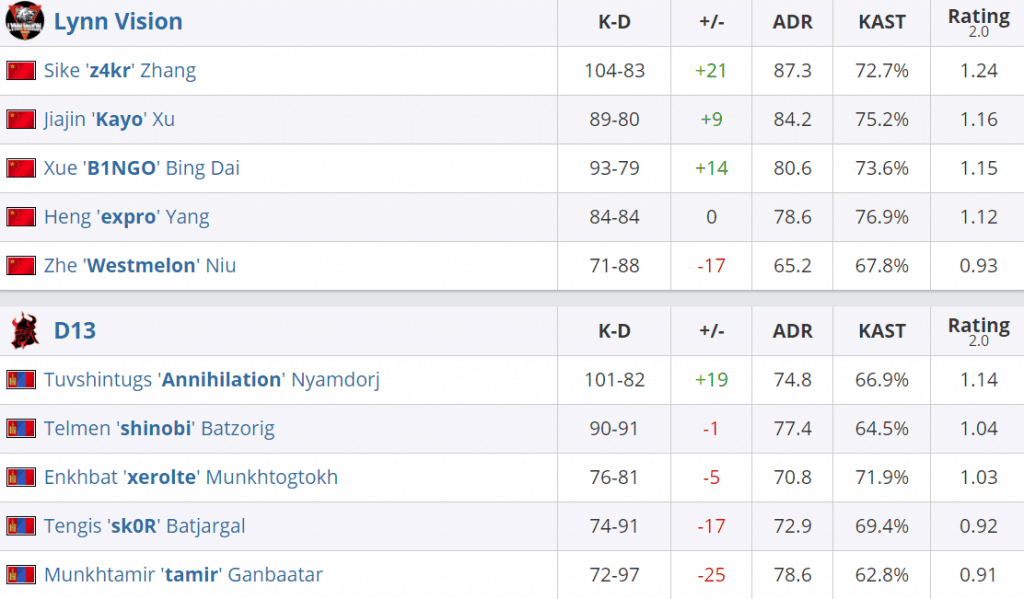 Hyperion x OEL CS:GO Launch final standings:
| | | |
| --- | --- | --- |
| Place | Team | Prize |
| 1st | 🇨🇳 LVG | US$6,000 |
| 2nd | 🇲🇳 D13 Esports | US$3,000 |
| 3rd | 🌏 Team NKT (ex-NG Esports) | US$1,750 |
| 4th | 🇸🇬 HuatZai | US$1,250 |
| 5th-6th | 🇲🇳 Checkmate | US$1,000 |
| 5th-6th | 🇲🇳 w2c | US$1,000 |
| 7th-8th | 🇦🇺 VERTEX Esports Club | US$750 |
| 7th-8th | 🇲🇳 ARAVT CS:GO | US$750 |
| 9th-12th | 🇹🇭 ZIGMA | US$500 |
| 9th-12th | 🇦🇺 Skyfire | US$500 |
| 9th-12th | 🇦🇺 Paradox Esports | US$500 |
| 9th-12th | 🇭🇰 100p | US$500 |
| 13th-16th | 🇲🇳 The Black Company | – |
| 13th-16th | 🇦🇺 Fury | – |
| 13th-16th | 🇦🇺 Bizarre Gaming | – |
| 13th-16th | 🇦🇺 SYLYX Esports | – |
---
For more insights on the Asian CS:GO scene and upcoming content like this, be sure to subscribe to our newsletter. Don't forget to follow CSGO2ASIA on Facebook, Twitter & YouTube. 
Cover photo courtesy of TomorrowLAN (CSGO.COM.HK)
---