HZ (HuatZai) has confirmed the arrival of Jorell "Retla" Teo to replace Leslie "Bobosaur" Soen, who will move to the bench, CSGO2ASIA has learned. With his career in VALORANT in question, Retla is one of a few breed of players that has not only made the switch from CS:GO to VALORANT, but also gone back.
Retla is well-known to the remainder of the team. Having played with them during the first five months of HZ's formation, the young Singaporean may prove to be just what the Singaporean team needs on their quest to be on an equal footing with the rest of the competition outside Southeast Asia.
Jorell was an original member of HZ when the roster was first revealed in January 2020, following Nevin "splashke" Aw's and Benedict "Benkai" Tan's departure from BOOT.dS to form HZ with Nigel "spielz" Aw and Marcus "nephh" Tan. Retla's tenure with the organization, though, was brief, as he left five months after the team's creation due to "differences with the team".
ALSO READ: splashske & Benkai form a new team: HZ
After initially leaving HZ, Retla developed an interest in VALORANT and joined the first iteration of the Paper Rex VALORANT roster alongside Egoist, JdFaker, and others in August 2020. Retla remained on Paper Rex throughout his career in VALORANT until recently, when the team announced that the 19-year-old was released from the team due to a breach of contract.
With his career in VALORANT in question, Retla is one of a few breed of players that has made the switch from CS:GO to VALORANT, and now back to CS:GO.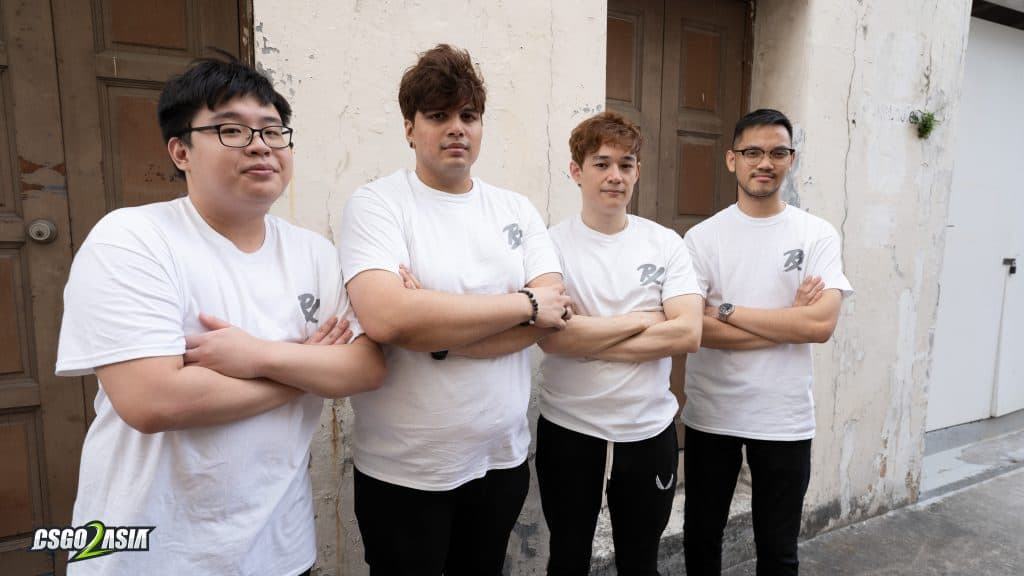 Retla first re-appeared with HuatZai in the third-place decider match of ROG Masters APAC 2021 against the Hong Kong squad 100p, where he boasted a 1.91 rating on the first map.
Meanwhile, Bobosaur leaves the active roster after a ten-month stint. He was initially revealed in June 2020 as a replacement for Benkai, who had quit the team a month prior. During the tenure, Bobosaur helped Huat Zai to achieve runner-up finishes at the Asian Legend Challenge League and Asia Champions League.
Retla and co. are currently competing in the Hyperion x OEL CS:GO Launch, where they are scheduled to face off against LVG (Lynn Vision Gaming) tomorrow at 13.30 UTC +8 (SGT).
With the changes, HZ (Huat Zai) roster is now as follows:
---
For more insights on the Asian CS:GO scene and upcoming content like this, be sure to subscribe to our newsletter. Don't forget to follow CSGO2ASIA on Facebook, Twitter & YouTube.
Cover photo courtesy of ESL
---