A brief look at the past, present and future of CS:GO in the Philippines
The first vivid memory I have of Philippine esports was back in 2014, when I first started reporting on the esports industry. 'Execration', a Filipino Dota 2 powerhouse at the time, had just qualified for the StarLadder Dota 2 tournament and it was a huge deal. Nobody cared that there was virtually no Counter-Strike (CS) scene in the Philippines.
Like many, I too did not know a lot when I first started. Who would? After all Dota2 was front and center on everyone's minds.
Sure, I knew some CS history from reading peoples' work as well as watching a lot of competitive matches, but I couldn't explain to you at the time what was so appealing to me about this game while the whole country was infatuated with Dota2. Despite my lack of exposure to CS at a young age, I grew up with a new generation of players and stakeholders who wanted to see the CS:GO scene grow in our country. In some ways, you could say that CS:GO was an underdog game here, and rooting for the underdog is appealing to some. Like me.
In the middle of 2015, Mineski launched the first season of the Shootout Invitational. Fast forward to 2016: CS:GO is played as a major title at the Electronic Sports and Gaming Summit (ESGS), which is the country's largest gaming convention, as well as one of South East Asia's finest. At present, the country has two big-ticket domestic CS leagues: the Mineski Pro Gaming League (MPGL) and the WASD Tarlac eSports League (TeSL), a partnership venture between WASD and the Tarlac city government.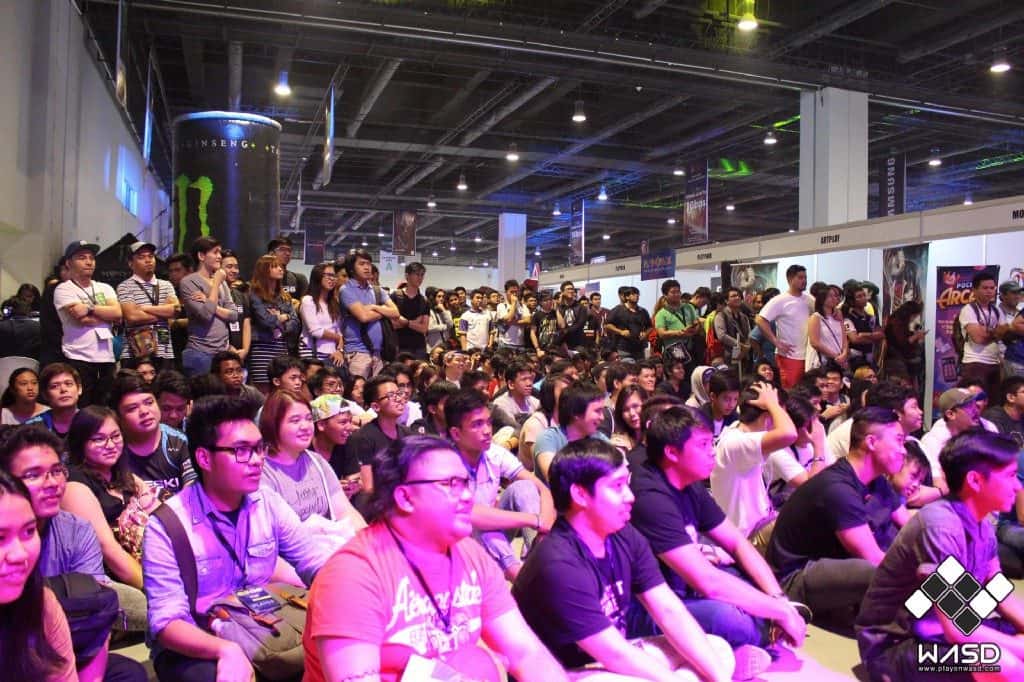 The Philippine eSports scene has seen massive growth over the past few years. From hosting premier gaming events such as the 'Manila Major' and 'ESL One Manila' to having world champions such as Euneil "Staz" Javinas (Hearthstone) and TnC Pro Team (Dota 2), I'm happy to report that eSports in the Philippines is thriving.
Despite all this, I can't help but feel a little embarrassed that in a country of almost 100m people, we still can't field a world-class CS:GO team. Furthermore, little is known about the country's Counter-Strike: Global Offensive scene in detail.
Where do we stand on CS:GO? How does it fare against the international competition? What does it have in terms of its history & where does it go from here?
In The Beginning, There Was Light
The Philippines was considered on par, at the very least, with other South East Asian powerhouses back in the early 2000's, along with Malaysia, Indonesia, and Singapore. With regular appearances in the World Cyber Games (WCG) and even getting to the playoffs of the WCG CS category once (HoA in 2005 achieved this after finishing at the top of their group), it is evident that we once had a prominent position in our region.
There were many teams playing back then. Only a couple of teams formed the core elite of the Philippines, however, beginning with Devilz and inx's participation in WCG, and later with the Horsemen of the Apocalypse (HoA) leading the charge in a short stint between 2004–2006.
Among these notable teams included Ninja, Teletubbies (yes, you read that right), CxG, Quest and other squads who all had a legitimate chance of standing up to HoA's power run. They took tournaments off HoA locally and some of the members of these teams even got their opportunity to fight internationally.
Boom Years
Philippines' high-water mark would be Smackdown's win at the Asian Cyber Games (ACG) back in 2012, beating everyone in South East Asia to secure the title of Asia's number one CS: GO team.
However, due to a lack of tournaments and exposure and the relatively young age of CS:GO, the PH scene was unable to take off and thus, fell into relative hibernation. Other free-to-play (F2P) first-person shooters (FPS) titles took the local market by storm. This phenomenon is nothing new to our region. Like many other countries in Asia, LAN shops (or PC Bangs as they call them in Korea) regularly housed gamers who were playing F2P games and a culture of MOBA titles continued to dominate over FPS titles.
Present Day
Today, the Philippine scene is still on the road to regain its parity of strength it saw in the early 2000's. Mineski is arguably the best Philippine CS:GO team at the moment, followed by teams such as G1.Wolves, 1nconsistent, IPT & Alpha Dogs, to name a few.
For most of 2016, Filipino teams fell just shy against their regional counterparts. The now-defunct 'Expendables' walked away with eighth place at the ASEAN Games for eSports 2016 (AGES 2016), better than Mineski's 9th-12th finish. Although Mineski won the AGC CS:GO tournament as well as the first set of the Razer Asia CS:GO League Qualifiers, there is not much that the country can show in terms of achievements for 2016.
If there is a bright side, the most encouraging sign for the Filipinos is the emergence of new & talented squads who can go toe-to-toe against the top teams in the country, resulting in a deeper distribution of players who are steadily improving results against opponents from the S.E.A and wider Asian region.
One good example is the first iteration of '1nconsistent's' lineup. Entering the ESGS 2016, they were a relatively amateur team. Despite the odds stacked against them, they showed immense talent and teamwork by beating Mineski, 2–1, in the grand finals.
Stories like this meant that 2016 ended on a sweet note for the Philippines. Mineski, too, despite the upset, finished second-place at the season-ender BENQ CS:GO SEA Invitational, just behind Malaysia's JYP Gaming (beating out Indonesia's 'team nxl' and Malaysia's 'Orange eSports').
It proved to everyone that the country is on the right track on becoming a force to be reckoned in the S.E.A region once again.
The Way Forward
More domestic tournaments are being conducted in the country and teams are being encouraged to join international tournaments for the benefit of experience. I believe, having more exposure allows teams to refine their strategies and to diversify their play styles, leading to a higher skill ceiling that increases the overall quality of teams. It's what we need.
Overall though, growth is still relatively slow. It will take a couple of years before the Philippines get its full strength in the Asian region, let alone the international CS scene. After all, the tournaments and the exposure have just started to trickle in and it takes time to adopt certain practices and to implement them universally.
However, the country is on the right track.
Now that the 2017 domestic season has started, expect more CS tournaments, more teams participating in regional tournaments and more depth in terms of the strategies that our teams employ in-game. Mineski has already shown that it is possible for a team to improve a lot in a relatively short period of time; if they can, why can't other teams do it too?
Who knows, maybe we'll see Filipino teams play on the big stage and represent the S.E.A region along with their regional compatriots in the foreseeable future.
I am looking forward to that day.
---
Cover photo courtesy of Mineski.net
If you like what you just read, please hit 'like' button below so others might stumble upon this article. For more insights on the Asian CS:GO scene and upcoming content like this, be sure to subscribe to our newsletter.