ESEA have announced the details of its upcoming seasonal league. Registration for the league is currently open on the ESEA website and will remain so until April 26, with matches set to begin the following week, On May 3.
The 37th season will offer more than US$200,000 on the table across divisions n North America, Europe, Asia, Australia, South Africa, the Middle East, and South America. However, the exact prize breakdown will be announced in the first weeks after registration closes when the team numbers are locked in for each division.
SEE MORE: Funspark ULTI 2021 Regional Series Asia Season 1 viewer's guide
As previously mentioned, the registration will be closed on April 26, with the schedule to be released on April 29. The first default day will be May 3. the ESEA League provides an organized schedule where teams are matched with opponents of similar win rates. More information can be found in the league's blog post on ESEA. Meanwhile, ESEA have set the end of the league to July 18.
At the time of writing, ESEA Season 36 Open APAC is still ongoing in the playoffs stage. The open qualifier came to a close on March 18, with NG Esports, Renewal, ZIGMA all advancing to the playoffs.
If you are eager to participate, there is still time to get a team together. If you join the CSGO2ASIA's Official Discord, you can use the new #team-finder channel to find like-minded players. Who knows? Perhaps you'll be able to get your hands on the big prize!
How to Keep Track of ESEA Season 37 APAC Open Group Stage Matches?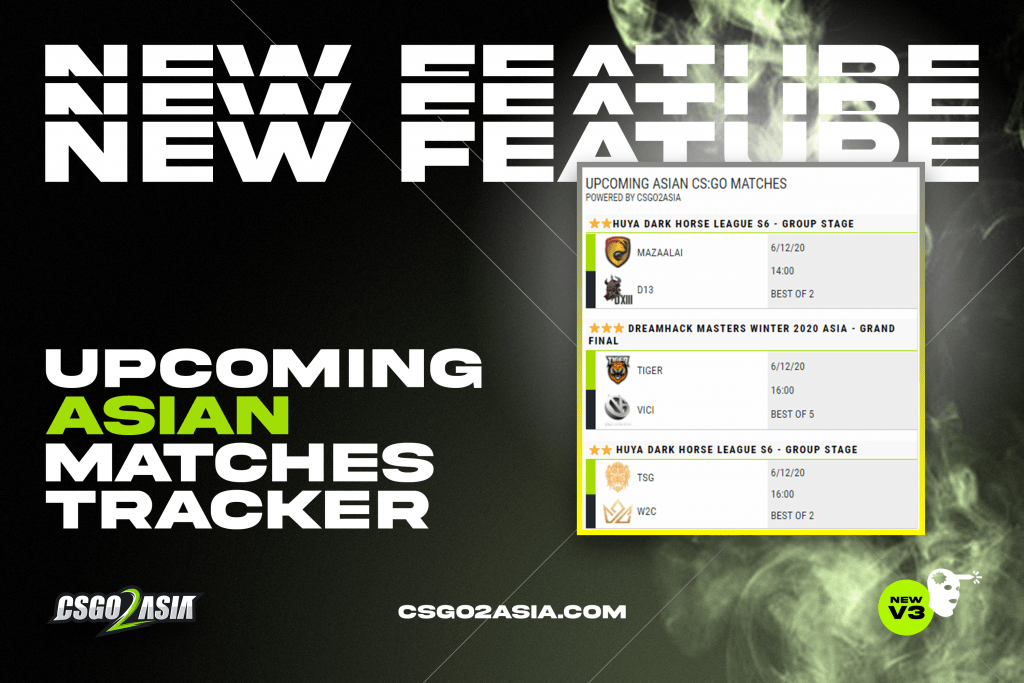 CSGO2ASIA.com offers a real-time match ticker, updated daily across all major matches to watch. We categorize the match from one to three stars according to both team's lineup, tournament rounds, and the tournament's prestige. You can always join the euphoria and watch your favorite team play by clicking on the match, and you will be directed to the live stream of the match. Just to remember that we use Singaporean Time (UTC+8) for all of the schedules. Check it out right now on the right side of our website!
---
For more insights on the Asian CS:GO scene and upcoming content like this, be sure to subscribe to our newsletter. Don't forget to follow CSGO2ASIA on Facebook, Twitter & YouTube.
---