Today we are happy to announce the grand opening of the CSGO2ASIA Shop. We hope you enjoy the merch and look forward to providing more opportunities for teams to grow and flourish through product partnerships in the future.
Today, we launch the CSGO2ASIA Shop, a place to go for supporting our main mission – to develop the Asian CS:GO scene. CSGO2ASIA recognizes that our strength comes from the community support around the world, helping us to continue developing the Asian CS:GO community and creating world-class esports news, content, experiences, and now, products. Our vision will always remain, shifting paradigms and elevating the Asian Counter-Strike scene.
Humble Beginnings
When I first started CSGO2ASIA I had no idea it would one day grow to become the most important Asian CS:GO community around. In 2016, CSGO2ASIA was nothing more than a Twitter account and a simple website showcasing the region's top ten teams. Today, it is the place for the Asian CS community to gather information, compete, scout for talent in the CSGO2ASIA League, and so much more!
In 2017, we made our first product, the CSGO2ASIA Snapback Cap. This item was not available online, only through events and me personally hand-delivering them. It was a fun experience, the excitement of meeting our fans in-person at events and collecting payments, negotiating prices, and making barter trades in cities like Abu Dhabi, Dubai, Singapore, Jakarta, Shanghai, and Sydney.
I even remember a time back in 2018, when ESL Australia messaged us after seeing we intended to sell the hats at the Melbourne Esports Open 2018. It was a big NO from them, but it was still worth a shot, right?
Since then, we've grown a lot both as a company and in our knowledge and understanding of the scene. Today, while CSGO2ASIA has an office in Singapore and five full-time staff, we are still running a lean and tight ship that relies heavily on the community for sustainable growth. Your passion for CS and the Asia region is what makes us able to do what we do, so thank you!
---
About the Shop
Discover the Founders Edition Collection
The Founders Edition collection is our first collection on the CSGO2ASIA store. Simple yet elegant T-shirts for your daily wear, a super soft Hoodie, and our first ever product, the Founders Edition Snapback. Our outfits are suitable for many occasions, with a hoodie for casual use, and a T-shirt for chilling, and a hat for sunny days.
We've hand-picked the best material for our merch. Our team put the same care in selecting the comfiest cotton material and sourcing a casual, relaxing fit for gamers of all genders—dress down, ELO up. Our T-shirts and Hoodies are 100% Cotton and made from Gildan Heavy Black basics.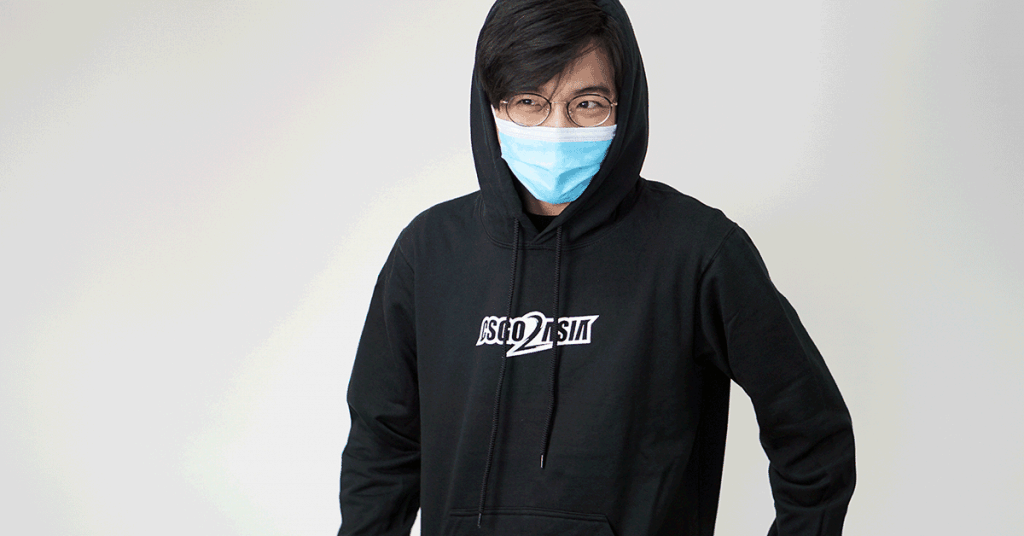 Ready to Pickup/Deliver Anytime (Singapore)
For Singaporeans, we are one call away to deliver your package from our headquarters to your door. Choose the 'local delivery' option or self-pick up option at checkout!
Professional and Friendly Staff Ready to Help With Your Order
Our staff is ready to help you regarding the shipment, shirt sizes, and any inquiries you might have regarding your order. Do not hesitate to contact us on social media (Facebook, Twitter, or Instagram) or better yet, join our Discord server for a faster response time.
More Collections to Come
The grand opening of our store is just the first step towards our big goal. At the present moment, we are ready to ship our "Founders Edition" collection and are proud to be the exclusive store for Team Paper Rex. We look forward to developing both collections of our own, as well as bringing you your favorite team merchandise from across Asia. You can help us to decide what we should release in the upcoming collection. Simply engage with us through Facebook, Instagram, Twitter, and Discord today!
Let's Engage
Share your product purchases with us. Tag us on any platform with a pic of you and your new swag and our team will select an outfit of the day to be featured on our community platforms. Being famous isn't that hard, huh?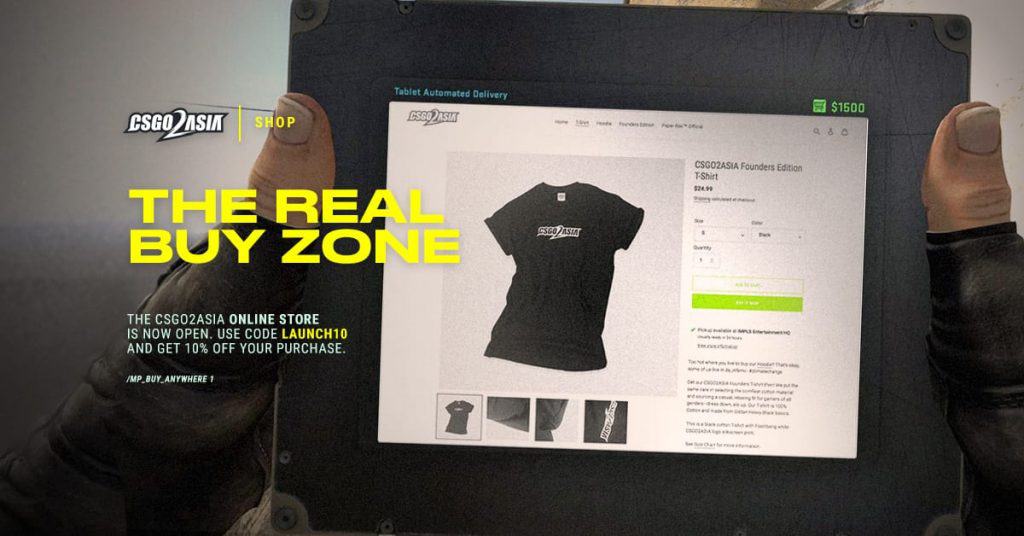 We are kicking things off with an exclusive 10% discount code for you for a limited amount of time. Use the code "LAUNCH10" at checkout for 10% off, site-wide. Make sure to own one of our Founders Edition items before they're all gone!
---