The Chinese side beat Checkmate in a 2-0 fashion (Nuke 16-13, Inferno 16-7) to secure the US$12,500 cheque and conclude the year on a high note.
ViCi Gaming clinched their third trophy of the year in the JBL Quantum Cup 2021 with a victory over Checkmate in the grand final. After a tumultuous year-long constant battle with Chinese compatriot TYLOO for Asia's top spot, the Liang "advent" Zhuo-led team emerged victorious in the year's final event, beating TYLOO and ARAVT, as well as avenging a loss to Checkmate in the final.
It wasn't all plain sailing for ViCi Gaming who were close to getting knocked out in the open qualifier. But in the end, the difference in class told on the grand final where they closed out the deciding series against ARAVT despite fielding two substitutes to fill in the void of Weijie "zhokiNg" Zhong and Zhihong "aumaN" Liu.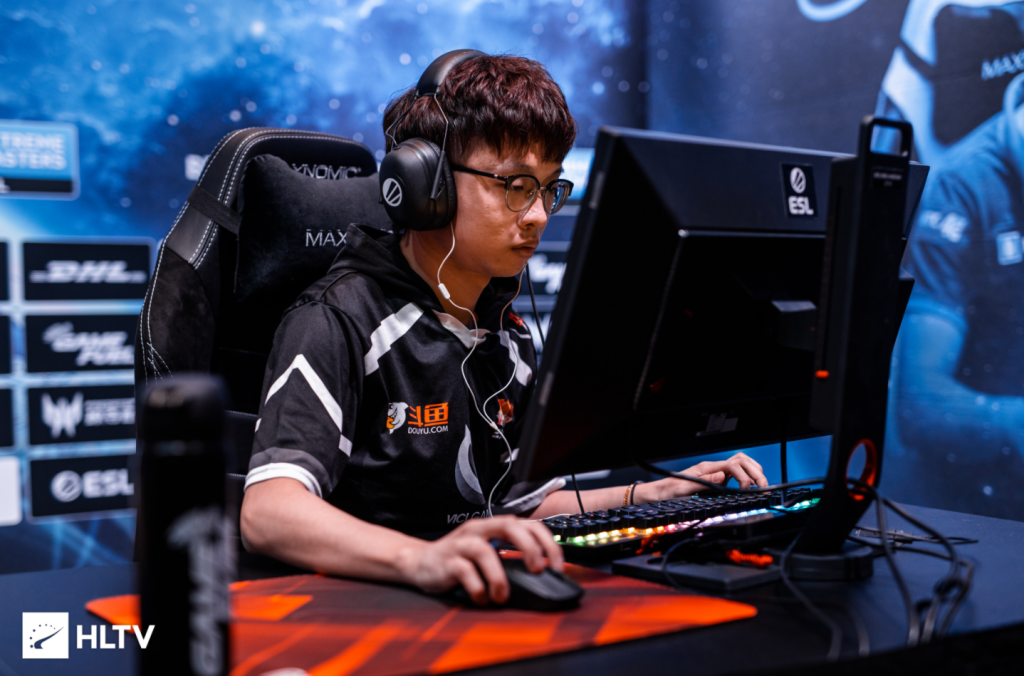 Other than Checkmate, ViCi Gaming faced ARAVT and TYLOO en route to the JBL Quantum Cup 2021 title, brushing aside the Mongolian team in the open qualifier before coming to grips with much tougher opposition in their Chinese compatriot TYLOO for the grand final spot versus Checkmate who made it to the final after beating Team NKT in the semi-finals.
ALSO READ: JBL Quantum Cup 2021 set to start
The Grand Final – ViCi Gaming vs. Checkmate – JBL Quantum Cup 2021
The match kicked off with Nuke. ViCi Gaming had a strong offensive start despite starting on the CT side. After cobbling together a few rounds, Checkmate saw their backs against the wall with a 6-9 deficit after moving to the T side. But with the CT pistol win, the Mongolian side were able to put a halt to ViCi Gaming and convert rounds by rounds to a 9-9 draw. Both teams fought tooth and nail in a back and forth battle, but ViCi's success in bolstering the defense was ultimately too powerful, as the game ended 16-13.
Moving over to Checkmate pick of Inferno, the Mongolians were able to string together a few rounds early on, but it was ViCi who put up a watertight defensive and took economic control beginning in round six, giving them a comfortable 10-5 lead at the end of the first half. ViCi Gaming maintained their lead throughout the second half, rapidly reaching map point despite losing the pistol round, en route to a convincing 16-7 victory.
JBL Quantum Cup 2021 finals standings:
| | | |
| --- | --- | --- |
| Place | Team | Prize |
| 1st | 🇨🇳 ViCi Gaming | US$12,500 |
| 2nd | 🇲🇳 Checkmate | US$7,500 |
| 3rd-4th | 🇨🇳 TYLOO | US$2,500 |
| 3rd-4th | 🌏 Team NKT | US$2,500 |
---
For more insights on the Asian CS:GO scene and upcoming content like this, be sure to subscribe to our newsletter. Don't forget to follow CSGO2ASIA on Facebook, Twitter & YouTube.
---
Cover photo courtesy of HLTV