The ZIGMA in-game leader spoke to CSGO2ASIA.com about the team's evaluation throughout the year, and his feelings to leave the Point Blank scene after he won the US$50,000 Point Blank World Challenge in 2017. Despite went under the radar for a long time after retirement, he stated that the move to CS:GO is the right move for him and will do it all over again if went back in time.
Manutsawat "Reality" Sangphadung has always been a mainstay in the upper echelons of two esports titles in Thailand. His career in Point Blank ended with an impressive runner-up performance at Point Blank World Challenge (PBWC) 2016, and taking the most prestigious trophy of the scene in 2017 to one's native soil. In the same year, he decided to step down from the Point Blank roster and take a different path in his career by switching to Counter-Strike: Global Offensive under the same organization, Signature Gaming. Since then, he has constantly participated at the highest competition available in the Thai scene while representing several top tier teams such as Signature.CSGO, Maple, MiTH, and ZIGMA.
In the interview with CSGO2ASIA.com, Reality also talks about how 2020 looked like for the team, and his personal new year's resolution going forward into 2021 for him, ZIGMA, and the scene.
---
CSGO2ASIA: 2020 was an usual year with the transition to online events due to COVID-19, can you talk us through about this specific year from your journey in ZIGMA/Maple?
Reality: A lot of things happened this year including some good and bad stuff, but there is a lot of experience I gained since the beginning of the year. Back in the day when we lost to Bren Esports in the NVIDIA Geforce Cup Pacific 2019, there was a lot of disappointment for us. After that, we decided to change the structure of our team by changing the in-game leader (IGL) to me. To be honest, being an in-game leader has reduced my individual skills. I have to handle both the team strategy while maintaining the AWPing role at the same time. This has caused me to not perform at the best form as I would like to.
We decided to bring fluke0137 who is still 17-years-old to our team. He is the wonderchild in the country and a really good up-and-coming player. But at the same time, he has some limitations as a student where he does not have enough time to play, so we decided to change (player) again.
We brought in Warittorn "RoLEX" Kalanukarn to our team. He is an important player for us since the very beginning. Despite practicing together for a long time ever since we represented Maple back in the day, we still have a big issue holding us back. We are struggling to find the most suitable position for each other, which has put a hold on our progress. We are not able to perform the best as we can, especially with the problems we are facing on our CT-side. If we cannot manage to improve on this aspect, the only solution is for someone to leave. However, this team is like family to us since we decided to create this team together, so it is not easy to for us to change. Let us see what is going to happen in 2021.
"We are not able to perform the best as we can, especially with the problems we are facing on our CT-side. If we cannot manage to improve on this aspect, the only solution is for someone to leave. However, this team is like family to us since we decided to create this team together, so it is not easy to for us to change. Let us see what is going to happen in 2021."

– Manutsawat "Reality" Sangphadung
CSGO2ASIA: Let's go back to the old days of your career in Point Blank. I personally feel that you have more exposure from Point Blank days compared to CS:GO. Do you have any regrets leaving Point Blank? Or has it always been the right move to do?
Reality: I have no regrets at all. I think this is the right move for me. Even If I can go back to Point Blank, I would still make the same decision anyway. I am done with playing Point Blank since I already spent 7-8 years on the game. I have done everything there such as winning the Point Blank World Challenge 2017 and the MVP there. There is no more motivation to play (Point Blank) anymore. It's the same opponents, teams, and players around.
CSGO2ASIA: Could you elaborate more on the current situation of the Thai Counter-Strike scene? From your point of view, is it better than 2019 in comparison?
Reality: 2020 was definitely worse than 2019. One of the reasons is because of Thailand Pro League being shut down. There is no space for new players and teams to grow, so it is worse than before, especially there is a big gap between the Thai top teams (ZIGMA and Beyond ) and other teams. Besides that, the VALORANT launch came at the right time for a lot of ex-CSGO professional players in Thailand to make the decision to move to Riot's new FPS title.
CSGO2ASIA: Do you feel that ZIGMA can be considered as the #1 team in Thailand for 2020?
Reality: To be honest, I never thought that we are the second best team since the beginning. We know each other so well since they were previously known as Alpha Red. There is a good relationship between us, as we both use the same TeamSpeak server to play. We play together quite a lot especially when I play with Krit "Kntz" Chaiprasit, who I would say is my closest friend. There is a long rivalry between the teams. Sometimes they win, sometimes we win, the results depend on the day that we play, either we are in our best form or they are. But personally, I do not like to play against local teams.
ALSO READ: 6 Asian CS:GO Teams That You Should Watch in 2021
CSGO2ASIA: Let's jump to your latest result, which is the Asian Legend Challenge League. You beat Invictus Gaming twice and put up a close fight against HZ. What are your thoughts on that? Do the results give you more confidence coming into 2021?
Reality: Obviously, we are all really happy with the results. We practiced against Invictus a lot, so we know their tendencies such as what their plans are and how to counter it. Thus, it is easier to prepare against them. Regarding the HZ game, I think we did not perform to our best level, but we managed to win anyway. This win is so meaningful for us to head into 2021 because we have gained more confidence. This result also tells us that 'we are on the right track'.
CSGO2ASIA: If you can choose one team in Southeast Asia, who is the hardest to face so far?
Reality: For me, Bren Esports is the hardest one (to face), because our play-style is weaker against them. When we face them, it is always tough match for us almost every time.
ALSO READ: HZ adds MAD on trial; Roninbaby returns to TSG after loan expires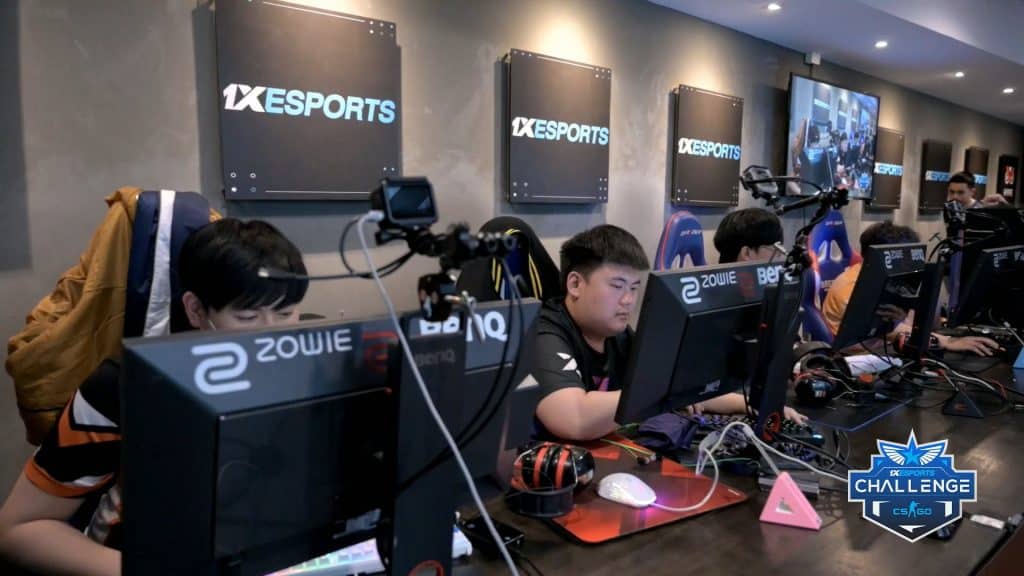 CSGO2ASIA: You are scheduled to play eXTREMESLAND CS:GO Festival 2020 Southeast Asia with a few big names such as Paper Rex, ZIGMA, and your fellow compatriot Beyond Esports. What are your expectations coming into this tournament?
Reality: We definitely expect to win the series, but it is not as easy as it sounds. There are a lot of great teams competing there. We do not have much time to prepare but we will try our best.
CSGO2ASIA: Coming into 2021, what is your goal with ZIGMA?
Reality: I will try to bring the best from everyone in our team and try something new. We will try to perform our best in every single match we play and to win some trophies in 2021. I expect to travel to LAN events as much as we can when the COVID-19 situation has settled down.
---
For more insights on the Asian CS:GO scene and upcoming content like this, be sure to subscribe to our newsletter. Don't forget to follow CSGO2ASIA on Facebook, Twitter & YouTube.
Cover photo courtesy of PBWC
---