CSGO2ASIA.com sat with Anthony "ImpressioN" Lim to talk about all of the things that have been going on with him, the team, and Asian CS:GO scene as a whole in the past years.
Anthony "ImpressioN" Lim is one of the few Asian CS:GO professional personalities you can find in the scene. His six-year journey has brought him to where he is today as one of the best Singaporean players to ever play in the big leagues.
It has been over three years since we caught up with him at eXTREMESLAND CS:GO Asia Finals 2017 where he was still playing under B.O.O.T-dream[S]cape's banner. Since then, The 25-year-old joined two international teams, Big Time Regal Gaming (BTRG) and NG Esports, with him still playing under the latter with four different nationalities in the squad.
READ MORE: ImpressioN: "Top 8 is something I wish to aim for"
Anthony spoke about how grateful he was as he steps into the next chapter of his life. "I've been busy due to some personal stuff I am sorting out. As most of my friends and fans have already known, I recently got engaged," Anthony said.
ImpressioN mentioned his situation, where he has not been back to the Lion City for over a year to stay in his Fiance's place in Brunei. "Honestly 2020 was probably one of the most interesting years of my life thus far. I basically decided to travel to Brunei early last year and have been staying here while working from here for the past year. I guess honestly it is a blessing in disguise considering the current situation and I am so glad I made that decision to take the leap of faith to essentially move over to Brunei on a temporary basis," he added.
About the whole COVID-19 situation that has been going over a year, his stay in Brunei has been fairly safe. "Brunei is fairly safe in terms of COVID so honestly the situation didn't really affect me on a personal level that much."
ALSO READ: Invictus xiaosaGe announces his retirement
However still, it cannot be denied that his home country is one of the safest places on Earth to stay in during these unprecedented times. Recently, Singapore has been selected to host the first major of the 2021 Dota Pro Circuit (DPC) Season namely ONE Esports Singapore Major 2021. The US$500,000 major event will take place in Fairmont Singapore with many high-ranked Dota2 teams in attendance. TheGym Singapore Invitational was also held in November last year and attended by the four of Singapore's top teams.
"I have not been back home in over a year but I heard that there were LAN events being held (in Singapore) and are going to be held with proper social distancing and anti-COVID-19 measures put in place. Pretty cool stuff."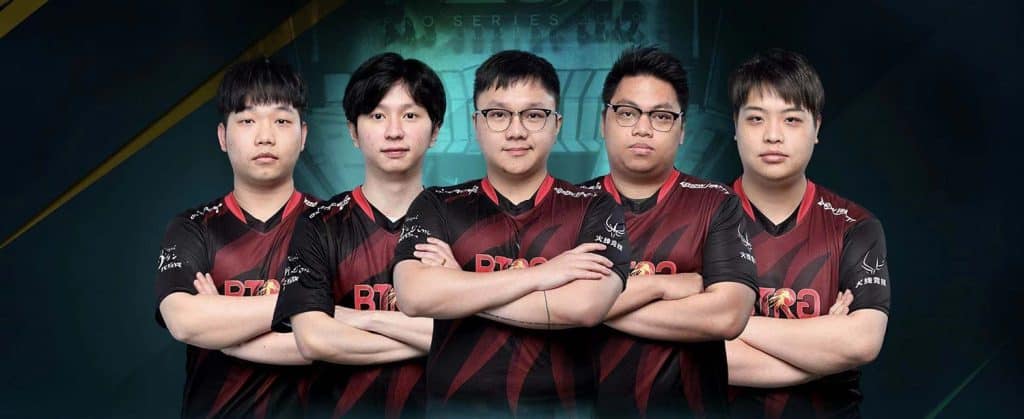 Back to reality, ImpressioN arrived in BTRG in early 2020, with Kevin "xccurate" Susanto and Lee "XigN" Hyun-pyo joining the team later in that same period. Despite BTRG's success in several domestic and international events, the team disbanded in October last year following alleged breaches on players' contracts.
"Until today, BTRG still owes the players about 90,000RMB (~US$13,840) – that's basically two months' worth of salaries as well as some prize money that has not been paid out from Weibo Cup Asia and some other smaller tournaments."

– Anthony "ImpressioN" Lim on BTRG failure to pay prize money and salaries to the players.
In the two and a half years stint of the organization, BTRG successfully collected US$66,952 total winnings from Counter-Strike: Global Offensive. WDNMD Asia Invitational 2020 is the biggest one with a US$29,284 first-place prize and US$5,609 from Weibo Cup Asia Professional Championship 2020.

"The BTRG's boss is also demanding that the WDNMD Asia Invitational's prize money be sent to his account when he still owes us a huge sum of money. He is basically just trying to scam and take that money for himself. I am honestly appalled; I cannot believe such a huge wanker exists. I hope to warn everybody that Grindy(格兰迪) BTRG's 'boss' is a scammer that is basically broke and that whatever he says or promises verbally is just lies. If anybody is able to or willing to help out with the situation, please do not hesitate to reach out. Any help is appreciated!" Anthony said.
The team, including Anthony, have been reaching out to the organization several times but did not get any meaningful response. Anthony expressed his disappointment with BTRG's treatment towards their CS:GO squad.
"Honestly, I do not even remember anymore (when was the last time BTRG promised us). He just ignores our texts, and I keep up to date with my ex-manager Yan "start" Zhang; BTRG's boss basically still owes him like 100,000 RMB or something and has barely paid him. It is sad really, and I have tried to put mental effort into chasing them for the money that they owe us because I feel like it is a lost cause at this point."
Despite the chaotic management going on behind the scene, the squad have proven that a team with different nationalities in Asia actually works. In 2019, BTRG picked up fejtZ from Estonia and truth from Denmark. A total of eight nationalities had arrived in the starting roster of the Hangzhou-based organization since its establishment.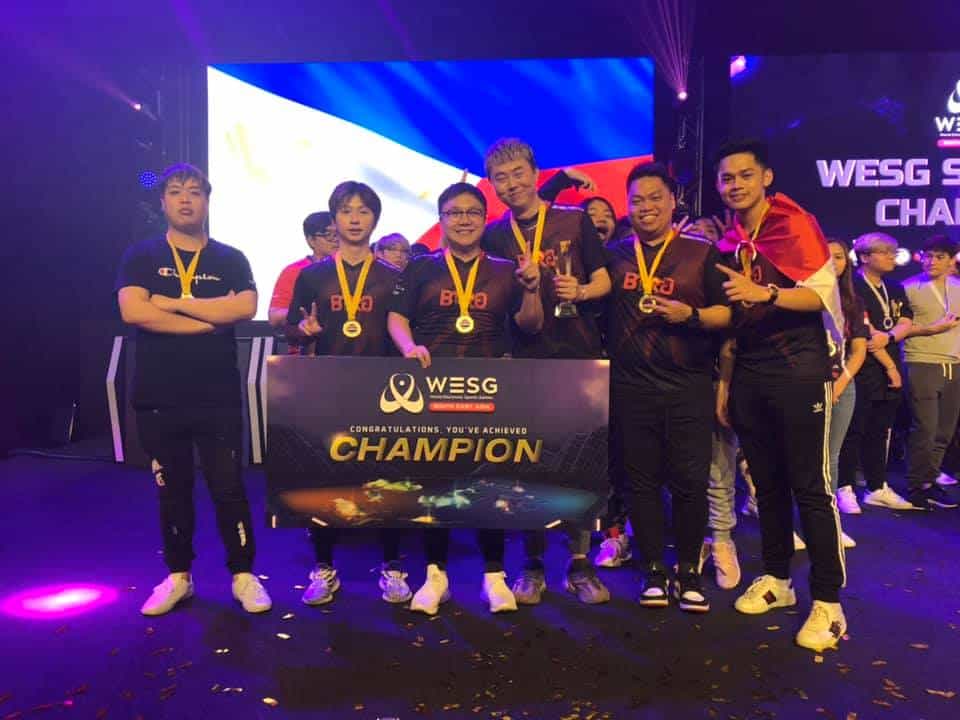 "I really enjoyed playing with everybody, it was such an interesting time playing with players from other nations as well as learning the culture of China when staying there, basically it was just a huge learning experience for myself, I sometimes think about how it had be if the org was better and feel like it is just a bit of a waste to have not made more out of the opportunity I had when playing with BTRG."
With Asia's diverse nationalities, languages, and cultures of 4.3 billion people across 49 countries speaking nearly 2,300 living languages, it is a big challenge to form a new team. However, Asia's biggest nations have been implementing English as a second language for elementary school children – or even younger.
BTRG and NG Esports are some of the top Asian squads that have been receiving a large number of question marks on the communication problem that could exist internally. The concern is not just going around the language but also cultures.
"I think communication-wise is so-so, it was not so much of communication problems that caused us to perform at a subpar level of what I had expected of the team. "
The problem does not stop there. Anthony elaborated more on the poor decision made by the management, especially the owner.
"The org constantly forced changes onto the team that did not make any sense at all. Again, I blame the BTRG boss for these ideas. He has a tendency to make decisions based on the spur of the moment with his feelings, which is horrible to deal with as a player that is constantly trying to get wins while the org (boss) basically does not understand CS:GO on a proper level."
---
The second part of the interview will be published next week – Opinion on NG Esports and ROG Masters
ImpressioN will talk much further about his journey with NG Esports, an international squad filled with Asian CS:GO superstars breaking the barrier of the scene. Other than that, the 25-year-old also talks about the ROG Masters situation in which NG Esports could not participate as they do not have a majority nationality in the lineup.
---
Keep Track of NG Esports' Official Matches on CSGO2ASIA.com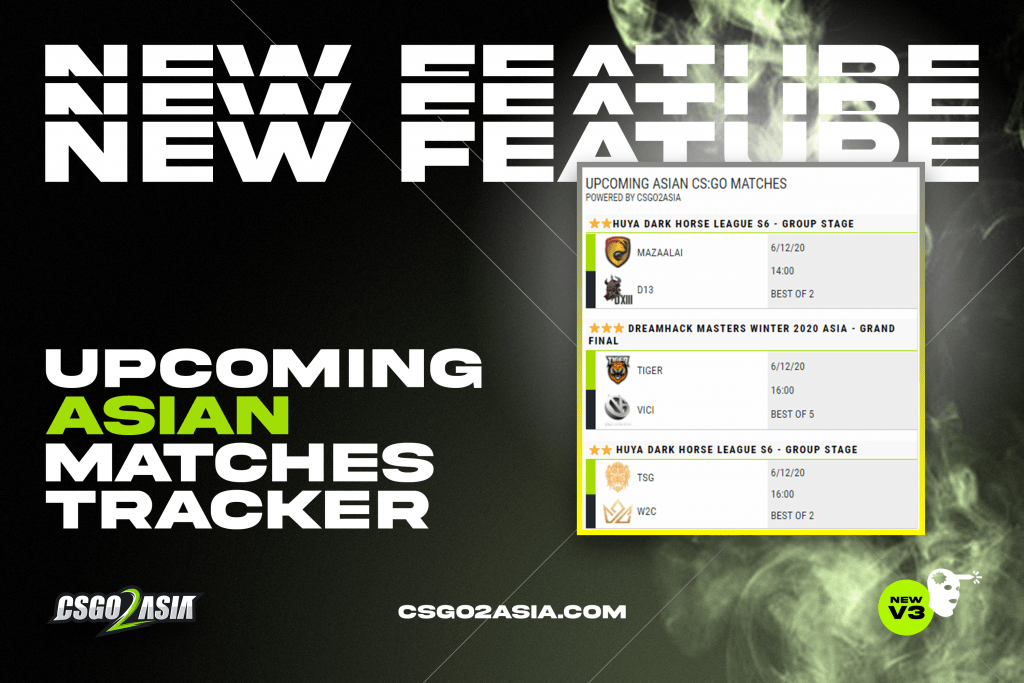 CSGO2ASIA.com offers a real-time match ticker, updated daily across all major matches to watch. We categorize the match from one to three stars according to both team's lineup, tournament rounds, and the tournament's prestige. You can always join the euphoria and watch your favorite team play by clicking on the match, and you will be directed to the live stream of the match. Just to remember that we use Singaporean Time (UTC+8) for all of the schedules. Check it out right now on the right side of our website for Desktop, or below if you are using Mobile!
---
For more insights on the Asian CS:GO scene and upcoming content like this, be sure to subscribe to our newsletter. Don't forget to follow CSGO2ASIA on Facebook, Twitter & YouTube.
---