After parting ways with the Chinese organization in late-February, ex-TIGER have found a new home on Friday (19/3/21) by joining Renewal, the organization have announced on Twitter.
Following the disbandment of TIGER, Gan-Erdene "dobu" Batbold and co. had been playing under the name of QuestionMark in ESEA S36 Open APAC. At the end of the league, they were ranked 7th in the group stage and up with an 11-5 record. Renewal's first match in the playoffs will be determined on March 22.
Renewal, which is a newly-formed Mongolian organization, will be represented with the current top-ranked Mongolian lineup. Meanwhile, Tuguldur "flyNn" Gansukh will no longer be the team's coach and will be replaced by Batsuuri "HellHound" Baatarkhuu. The team will stay with the five same players from ex-TIGER, including their newest addition, Uuganbayar "neuz" Nyam-Otgon who arrived in the starting roster in January this year. Neuz replaced Sodbileg "cool4st" Batbaatar who are currently representing exZ, a team rumored to be soon signed by The MongolZ.
"We are really happy about joining Renewal, which is a newly, created Mongolian e-sport organization," dobu told HLTV.org. "We are motivated and hungry to achieve great things."
ALSO READ: Anthony "ImpressioN" Lim on RMB90,000 Unpaid Salaries at BTRG
During their run under the TIGER banner, they raised eyebrows by winning various regional tournaments throughout their tenure, such as the ~US$44,000 Weibo Cup Asia Professional Championship 2020, beating Invictus Gaming in the grand final, and runner-up at the PAL Fall 2020. In contrast, the latter half of 2020 did not bear the same fruit. The team ended 2020 falling just short against TYLOO in the FunSpark Rivals Pre-Season, and most recently, placed 3-4th at the eXTREMESLAND CS:GO Festival 2020 – East Asia.
The team is slated to compete in the ESEA Season 36 Open APAC, which will start on March 25, as well as 5E Arena Open Cup East Asia on March 22 to duke it out for a slot in the Funspark ULTI 2021 Regional Series Season 1.
Renewal's roster is currently:
🇲🇳 Batsuuri "HellHound" Baatarkhuu (coach)
How to Keep Updated With Renewal's Upcoming Matches?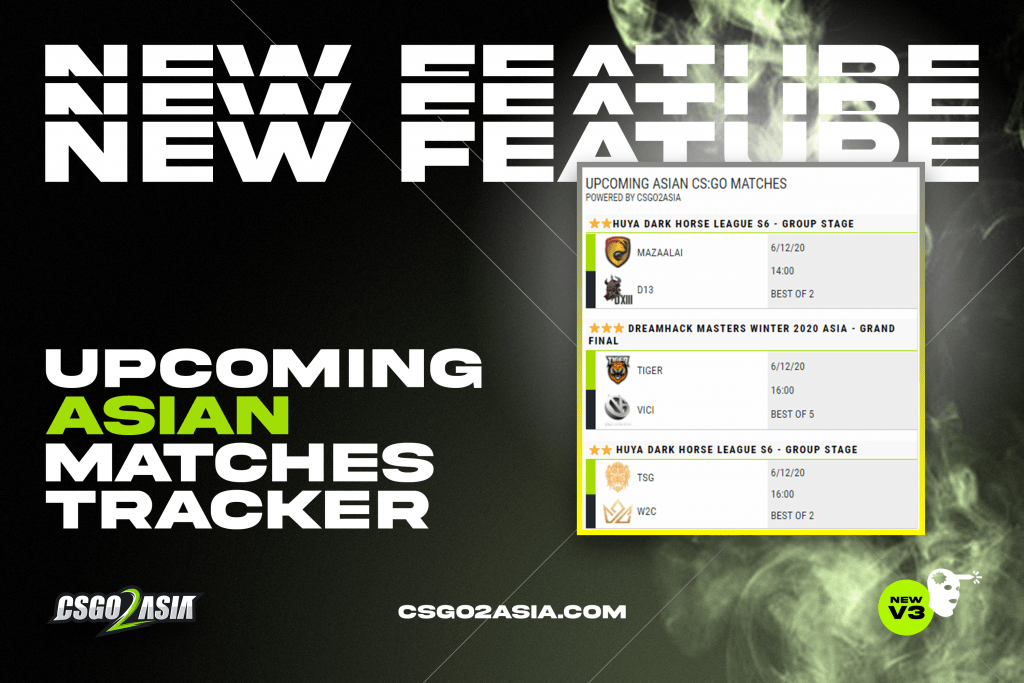 CSGO2ASIA.com offers a real-time match ticker, updated daily across all major matches to watch. We categorize the match from one to three stars according to both team's lineup, tournament rounds, and the tournament's prestige. You can always join the euphoria and watch your favorite team play by clicking on the match, and you will be directed to the live stream of the match. Just to remember that we use Singaporean Time (UTC+8) for all of the schedules. Check it out right now on the right side of our website!
---
For more insights on the Asian CS:GO scene and upcoming content like this, be sure to subscribe to our newsletter. Don't forget to follow CSGO2ASIA on Facebook, Twitter & YouTube.
---