Peng "xiaosaGe" Song decided to hang up his mouse, according to Invictus Gaming's announcement on Weibo that acted as the 31-year-old's official retirement statement.
xiaosaGe first appeared on the radar with 5POWER Gaming's first roster iteration, where he won multiple domestic tournaments such as the 2016 SN Premier League, WESG 2016 China Shenyang Qualifier, and various playoffs standings including a 5th-8th place at ASUS ROG Masters 2016 playoffs and second place at CS:GO Super League 2016.
In November 2016, xiaosaGe departed the team, and five months later saw him joining UYA, a joint-venture organization between 5POWER and NewLife. He had a short tenure on UYA before departing once again to 5POWER in an international lineup environment with the arrival of the Mongolian duo, dobu and kabal.
ALSO READ: Wings Up – "Of Course We're in the Top 5 Asia Rankings"
XiaosaGe rose to prominence as a part of the second iteration with 5POWER in 2017. His career saw an all-time high with many notable achievements including Legends Series: China, Douyu League Fall 2018, Asian Development League 2019, and HuyaTV Sharpshooter Cup. However, the roster was later acquired by Rising-Stars, with xiaosaGe's addition only lasting for four months before his contract was bought out by Invictus Gaming along with LiFan "Viva" Ran.
Despite joined Invictus in the pandemic era, he played a handful of big events and lifted trophies on some of them, including Huya DarkHorse League Season 2 and 4, Betway CS:GO Asia Masters, NEX Play From Home, and Asia Champions League. xiaosaGe closes out his Counter-Strike career on a high note with him helping the squad to win ¥172,000 CNY Hot Pot Masters Championship 2021, beating TYLOO on LAN 2-1 (16-8 on Train, 7-16 on Vertigo, 16-8 on Inferno).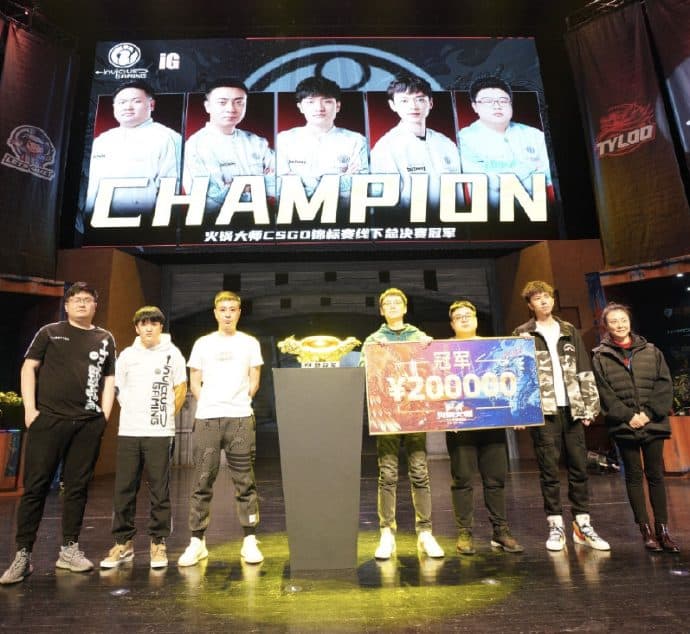 XiaosaGe expressed his decision to hang up his mouse was based on the 31-year-old's physical conditon and age concerns. Furthermore, Peng did not reveal any desire to continue to stay in the scene to be a coach or in managerial roles.
"…Because of age and physical reasons, I have withdrawn from the Invictus Gaming CS:GO division and retired from my professional career. Since 2017, I have known a lot of good friends, have a lot of happy memories. I also want to thank everyone who accompanied me all the way, all the best in your future endeavors, and finally wish my old teammates better and better results."

– Peng "xiaosaGe" Song said via Weibo
---
For more insights on the Asian CS:GO scene and upcoming content like this, be sure to subscribe to our newsletter. Don't forget to follow CSGO2ASIA on Facebook, Twitter & YouTube.
---