The owner of D13 shared his experience and thoughts to CSGO2ASIA.com on managing the Mongolian team, and how their ESEA Season 36 Open Europe-run shaped them better than the past years.
To the surprise of many, D13 is a Mongolian team who took a different path lately. Munkhtamir "tamir" Ganbaatar-led squad rose in popularity after decided to skip the ESEA Season 36 Open Asia-Pacific Division to participate in the European one. The results are not disappointing – the team only faces 2 losses out of 16 matches and places them in the top five out of 709 teams competing.
Soon to be three years since it was formed in May 2018, D13 experienced several roster changes that push them to where they are today. We had the chance to sit down with the founder of D13, Enkhmanlai "worldpeace" Batbayar. He also opened up about the issues he faced in D13 and the current Asian vs European competitive climate.
"D-XII's Journey"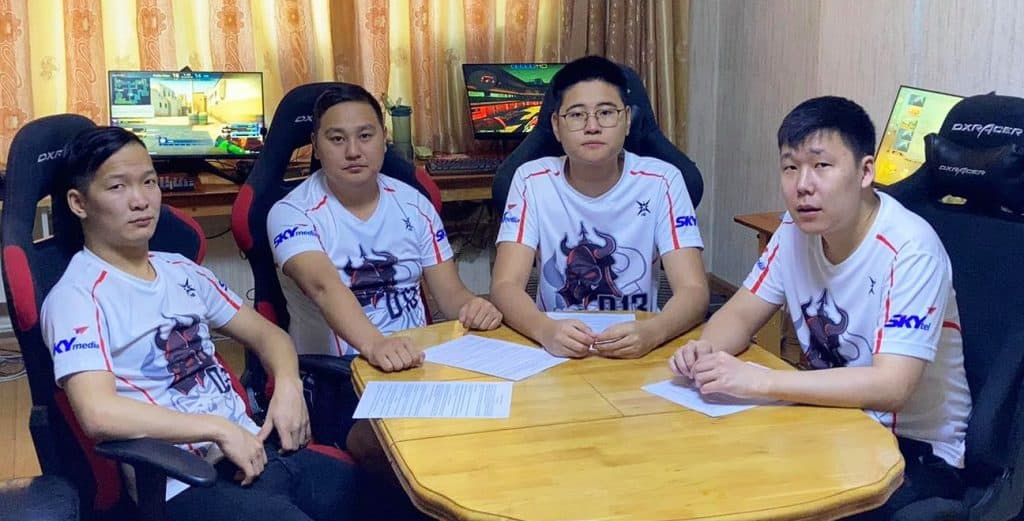 If you imply worldpeace is just an organization owner who does not know Counter-Strike in detail and cares only about the results; you are totally wrong. First and foremost, the 32-year-old played for D13 for over a year(2018-19) but later decided to focus on the team management aspect to assist them behind the scene. These days, he has multiple roles attached to his name in D13 – as a founder, owner, coach, and sixth player for the squad.
D13 started as a team full of young potentials that worldpeace picked up and trusted to grow over time. Until today, there are still three players left from the original roster – tamir, shinobi, and worldpeace himself.
"I found my players from local tournaments and picked them based on talent, work ethic, willingness to improve potential and of course skill level."
The man leaves D13 for good as he believed that there is still a lot of room to grow in terms of the team's capability to face Asia's biggest giant. His departure gave them rooms to explore different players, including Tengis "sk0R" Batjargal who by far has become the most impactful player in the team.
"In 2019, our team went to Lanzhou, China, to participate in local tournaments. Our stay in China gave us much insightful training. We learned many things. Later on, I decided to move to a managerial position due to the team's needs. Therefore, a new player replaced me."
A year following worldpeace's departure and the arrival of several young prodigies of Mongolia, D13 certainly made the right choice. In just one year, the team improved a lot by reaching many playoff finishes, such as winning MESA League Season 1 and 3rd-4th finishes at DreamHack Open Summer 2020 Asia, ESL One: Road to Rio Asia, and FunSpark Rivals Pre-Season. These achievements change how the public sees D13 as one of the giants alongside Renewal, Checkmate, and The Black Company.
"2020 was an amazing year for us – we did really well in all our tournaments, considering the fact that we had introduced new players to our team. Overall, we have gained valuable experience, and we will improve even more in 2021."
READ MORE: D13 complete roster with xerolte
D13 had been on the lookout for a new fifth since mid-December last year when w2c acquired Chinguun "hasteka" Bayarmaa. Following the move, D13 have announced Munkhtogtokh "xerolte" Enkhbat as the replacement, placing a risky move to pick up another young prodigy that closed the void left by hasteka and rate.
Xerolte regularly performed at the level he was expected to. The 17-year-old has generated a stronger structure in the team with his impact and contribution in a match's outcome. The man behind D13 itself went on to praise the team's results in the past year, as well as their newest addition who performed as expected.
"I am very delighted with our current roster, especially in the form of our new player, xerolte. He has a great potential to be one of the best, and I believe he will do well against other top Asian teams."
#MongoliaToEU
A Mongolia flag appeared in the team's list for ESEA Season 36 Open European Division. It was D13 who took a strange path bravely by participating in the European Division. It made us question how big the gap was between European and Asian team in CS:GO. A risky decision on paper, but they were still considered the favourites against all of the Open Division teams.
"The decision to play in S36 was mine because I wanted to play and experience European competition. We tried trial runs at 100ping and decided it was playable. Therefore, we continued to push on. We are doing well so far, and we believe we can make it to S37 or higher competition."
D13 have proved to be a worthy opponent against the world's best teams. Worldpeace mentioned that the team have undergone practice with several world's top teams, such as OG, forZe, mousesports, and more. The results? Not disappointing at all.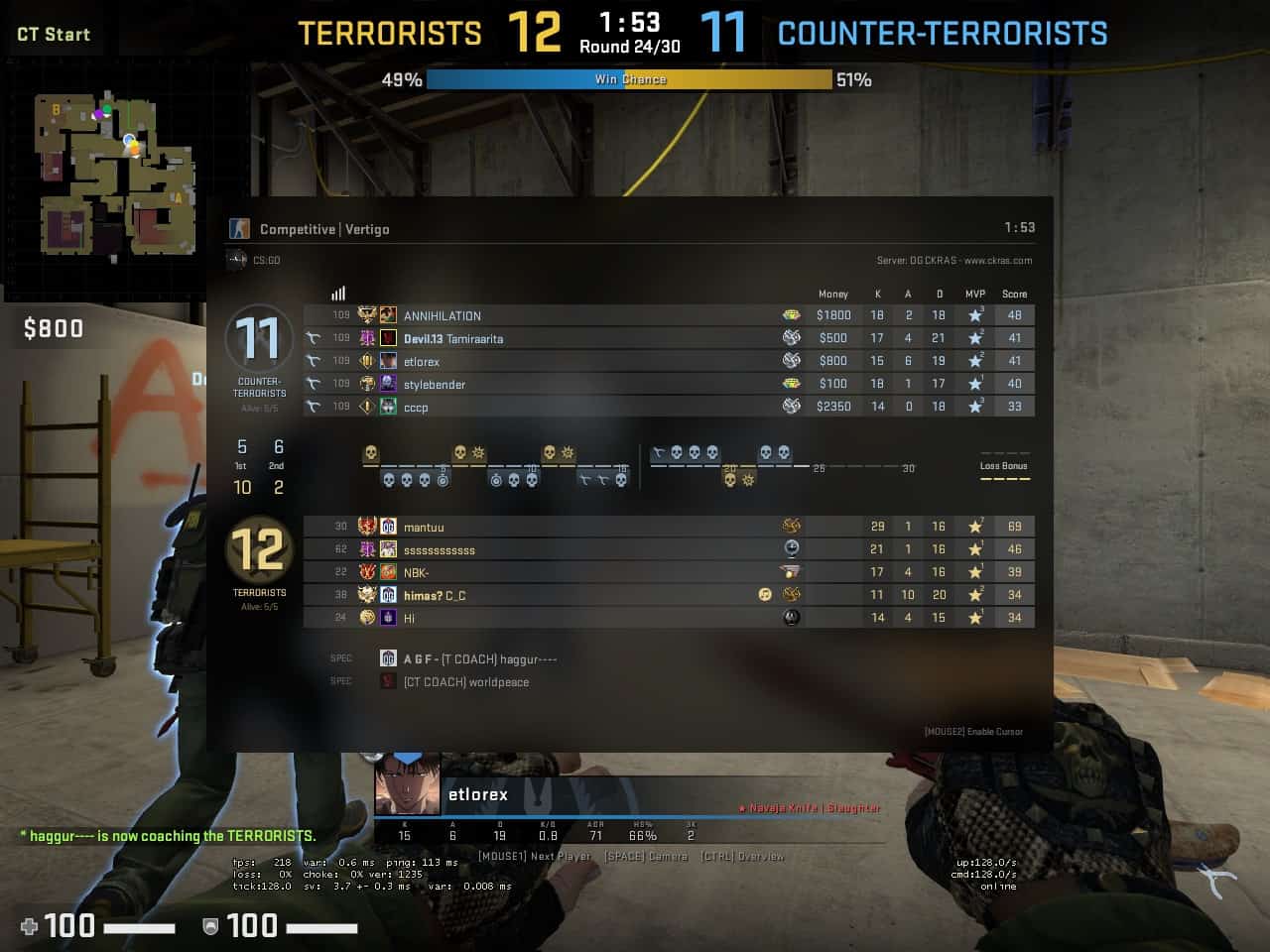 When asked about the challenge competing in an unsual environment such as European league, worldpeace revealed that the Asian and European playstyle often made the difference between why Europe and CIS teams dominated the top 50 HLTV rankings.
"It is safe to say that the play style of Asian and European Counter-Strike is different. Players are different, tactics are different. I noticed how European teams tend to capitalize on the opponent's mistakes. I'm still learning (more about their playstyle) so we can improve more as a team."
Other than the playstyle, technical difficulties are another reason D13 have to put an extra effort to match their opponent's time zone. According to the data, D13 often plays around 11 PM to 3 AM in order to have an agreeable time for them and the opponent. The big gap in the timezone often made it difficult to arrange the best time.
"We have played 16 times with one forfeited match against French team ZOO. In order to play, we book a certain time to start. Then the opponent team did not show up on time. The ESEA admin even warned the other team for their potential forfeit. However, on Twitter, this was received in a controversial way, and we are not happy with the treatment we received. Not only this incident, we get lots of hate from European side teams saying we should go back to Asian CS:GO scene with our high ping. However, this does not affect us. This will fuel us even more."
While it comes with many disadvantages to playing in the European Division, Worldpeace suggested taking the same step and learning more things there, especially for Mongolian teams closer to Europe. "I believe Mongolian teams are getting better, and it will improve even more in the future."
"All teams run away from high pings. We get 90 ping on Singapore servers and 100 ping on European servers. You can say that we are adapted to high ping, so it is not difficult. Furthermore, I suggest others do the same and learn from European teams. Also, a helpful reminder is that to play there, you must get approval from ESEA admin." he added.
Recently, the cross-region play has been seeing higher demand. Not only D13 that decided to try their luck in Europe, some Russian teams who live closer to Asia, such as KINGS NEVER DIE and Born in the East have participated in the Asian Division, with the latter reaching the playoffs of Season 36.
Now, and The Future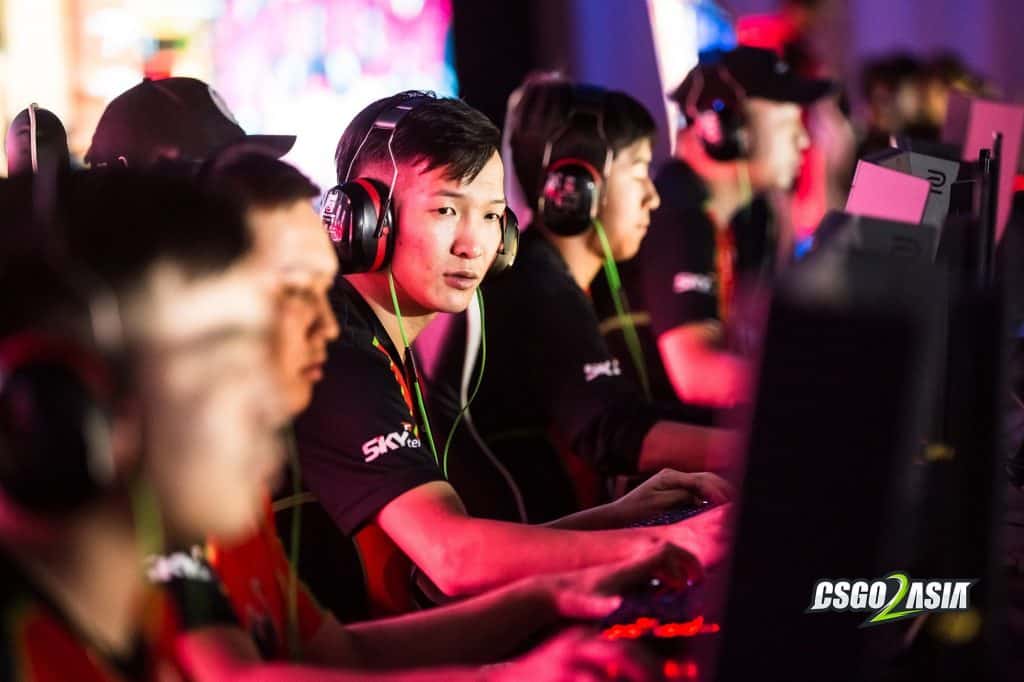 Managing a team has never been easy for everyone. However, one thing that made worldpeace different from other organizations was that he had the first-hand experience as a player within the team for over a year. Other than that, the coaching position he holds allows him to understand the internal and external components of the team.
"There is nothing easy. It is not easy to run and manage a team. It takes effort to control the pace, mentality, communication, and ego of the players. I try to keep things simple and sort out problems when it presents itself.
"Looking towards the future, the main goal of D13 this year will be more around achieving greater results in Europe while still maintaining high performances in the Asian region. "Our goal this year is to go to Europe and further develop our skills there. Of course, we wish to participate in time in RMR tournaments and be successful," he added.
"Last but not least, thank you all for your support and love. We will continue to try our best and improve our competitiveness."
Keep Track of DXIII's Official Matches on CSGO2ASIA.com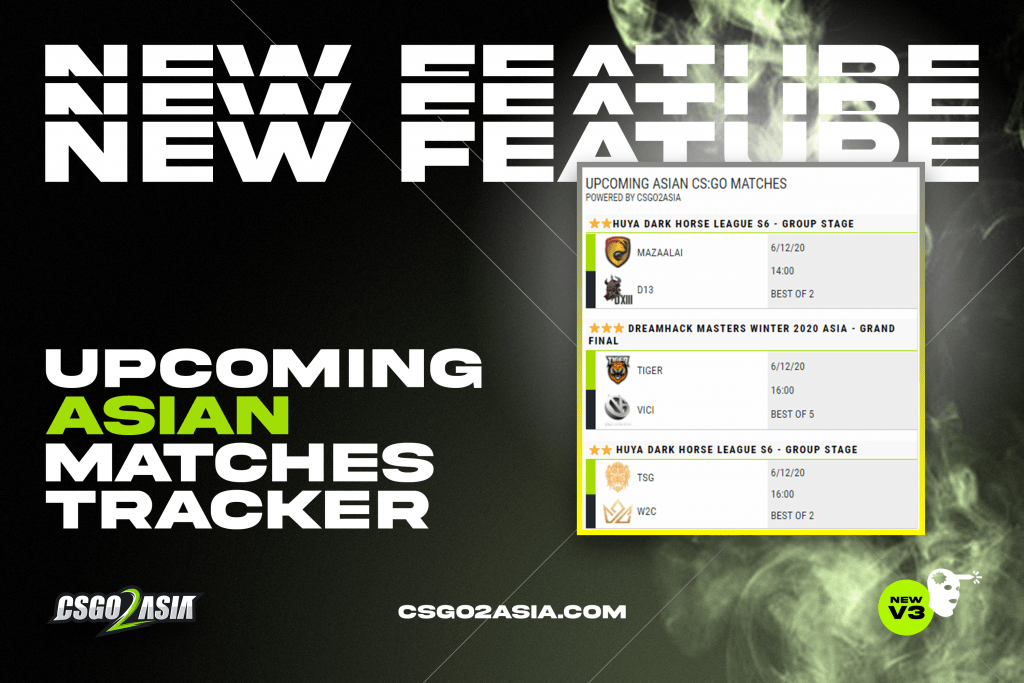 CSGO2ASIA.com offers a real-time match ticker, updated daily across all major matches to watch. We categorize the match from one to three stars according to both team's lineup, tournament rounds, and the tournament's prestige. You can always join the euphoria and watch your favorite team play by clicking on the match, and you will be directed to the live stream of the match. Just to remember that we use Singaporean Time (UTC+8) for all of the schedules. Check it out right now on the right side of our website for Desktop, or below if you are using Mobile!
---
For more insights on the Asian CS:GO scene and upcoming content like this, be sure to subscribe to our newsletter. Don't forget to follow CSGO2ASIA on Facebook, Twitter & YouTube.
---