The second Asian RMR event of the year, IEM Fall 2021 Asia, is ready to kick off from October 5-10 with four of Asia's finest squads fighting for a spot at PGL Major Stockholm and a share of the US$10,000 prize pool.
The two strongest Asian contenders, TYLOO and ViCi Gaming, qualified directly into the playoffs based on their previous RMR rankings (PWL CS:GO Season 1). The remaining two spots were filled by teams who advanced through the qualifying stages.
Renewal, Huat Zai, and New Happy were all in attendance during the open qualifier but were unable to clear the barrier and progress to the closed qualifier.
Invictus Gaming and Wings Up Gaming were invited to the closed qualifier based on their third and fourth place finishes in the RMR circuit, respectively. However, both Chinese teams were quickly eliminated from the Stockholm contention by both Checkmate and Team NKT who won their respective open qualifier campaign.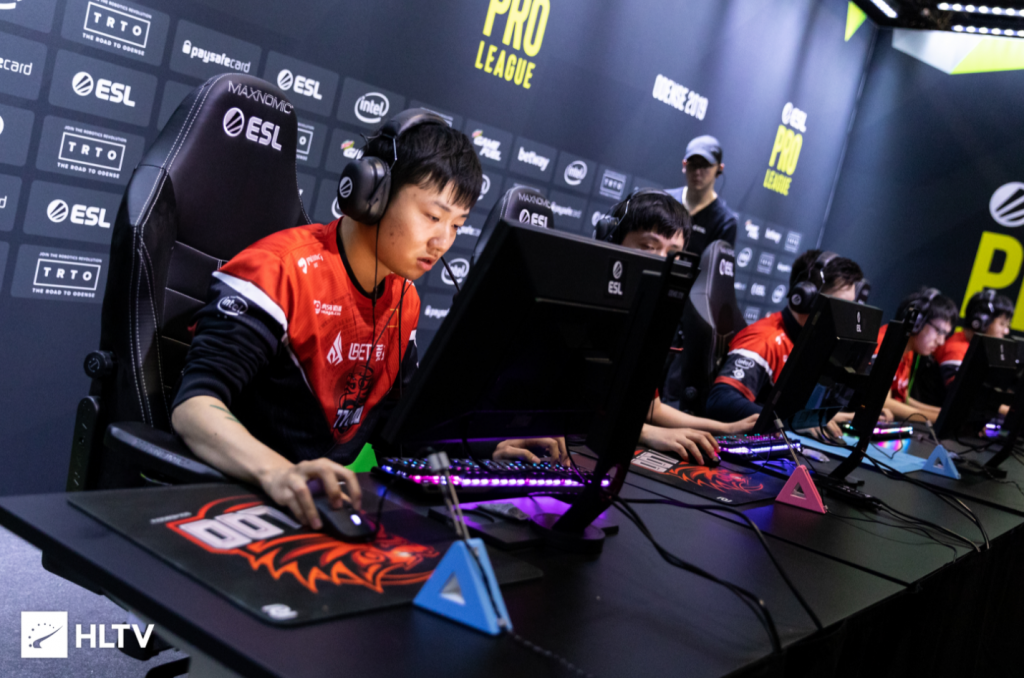 While Checkmate made their way past Team NKT in the first round of the closed qualifier, the Mongolian side's victory was reversed due to a violation of Valve's Regional Major Ranking regulations, which specify that no one other than the players are permitted in the room during matches.
Team NKT took the fast lane by only beating Wings Up 2-0 to claim the playoffs berth, while Checkmate clawed their way back by beating both invited teams.
The following is the complete list of IEM Fall 2021 – Asia playoffs teams:
🇨🇳 TYLOO
🇨🇳 ViCi Gaming
🇲🇳 Checkmate
🌏 Team NKT
The tournament will still take place online, with the format featuring a best-of-three, and a double-elimination playoff. Matches are scheduled to take place on October 5-10, with the grand final victor earning a berth at PGL Major Stockholm.
ALSO READ: spielz and Retla announce retirement; HZ's future remains uncertain
Despite qualifying for the playoffs, Team NKT and Checkmate will not have a chance to secure a PGL Major Stockholm due to not earning RMR points in PWL Season 1. There is only one Stockholm spot up for grabs for the IEM Fall 2021 – Asia Playoffs with TYLOO and ViCi Gaming are the two teams from Asia who can potentially qualify.
TYLOO and ViCi Gaming are presently tied for the most points. At the conclusion of the event, Asia's representative in Stockholm will be determined.
The following are the current Asian Regional Major Rankings for 2021:
| | | |
| --- | --- | --- |
| Ranking | Team | Total Points |
| 1 | 🇨🇳 TYLOO | 3631 |
| 2 | 🇨🇳 ViCi Gaming | 3631 |
| 3 | 🌏 Team NKT | 2031 |
| 4 | 🇲🇳 Checkmate | 2031 |
| 5 | 🇨🇳 Invictus Gaming | 1120 |
| 6 | 🇨🇳 Wings Up Gaming | 1040 |
---
For more insights on the Asian CS:GO scene and upcoming content like this, be sure to subscribe to our newsletter. Don't forget to follow CSGO2ASIA on Facebook, Twitter & YouTube.
---