Huat Zai duo Nigel "spielz" Aw and Jorell "Retla" Teo have decided to hang up their mouse and retire from professional CS:GO, the players revealed separately.
The announcement comes straight after Huat Zai were knocked out early from the IEM Fall Asia Open Qualifier #1 by Russia's INDINDA in the first round. Following the elimination, Huat Zai did not participate in the second open qualifying round, thus eliminating them from the second Asian RMR event contention. In his statement to CSGO2ASIA, Nigel "spielz" Aw revealed that the rising cost of living in Singapore being the main reason for retiring from competitive play.
Nigel "spielz" Aw, the elder brother of Nevin "splashske" Aw, has spent his entire esports career in the domestic scene playing for some of the big names, including stints with dream[S]cape in the early days of CS:GO, Flash E-Sports, and No Use Talking. Additionally, the 25-year-old was also part of the Singaporean lineup that featured at the World Championships – 2015 together with ImpressioN and moxie, the latter of whom have also retired two months ago.
Nigel took a long hiatus before forming Huat Zai due to Singapore's mandatory National Service requirement followed by higher education commitments.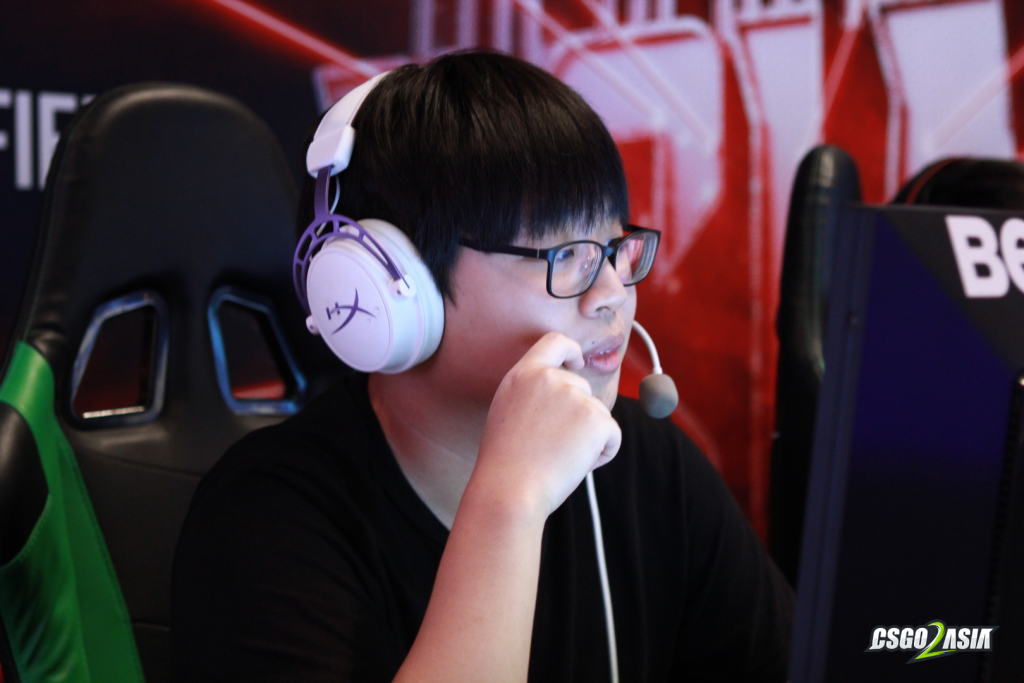 Retla would be Huat Zai's second founding member to retire. He made his professional debut with Devious, a squad that was regarded as Singapore's second-best during 2018. Retla's consistent performances in Singapore's upper-echelon saw him join a variety of teams over the following year, including AOES and LaZe.
Both players formed together Huat Zai in January 2020, alongside splashke, Benkai, and nephh. However, spielz was moved to a substitute position in April to make way for bwnGiggs. One month later, Huat Zai announced the departure of Retla, allowing spielz to return to the starting lineup. Retla continued his professional journey in Riot Games' VALORANT with Paper Rex for nine months before returning to Huat Zai CS:GO as Bobosaur's replacement.
ALSO READ: CAL Season 36 – The ZOWIE Partnership Continues!
Retla and spielz achieved numerous consistent finishes throughout their tenure together in HZ, including three fourth-place finishes in the Hyperion x OEL Launch Playoffs, the DreamHack Open June 2021 Asian Qualifier, and the Asian Emperor Challenge League. However, their recent slip-ups at IEM Fall Asia Open Qualifier #1 clearly took their toll, as they are now no longer in contention for the remaining Asian RMR competition held this year.
"I'd like to say, it has a been a good 21 months of competitive play especially coming from Singapore. In order to move forward and achieve the lifestyle that I want, I would definitely need to move on from pro gaming. I would like to thank GameCFG for believing in HZ for the past 18 months, and my brother splashske for giving me an opportunity to play for HZ when we first created this team. It was fun while i was younger, haha.

My final advice to all pro gamers would be to think of "what's next?" after their pro gaming career. If you promise you won't regret your choice, then, by all means, do it."

– Nigel "spielz" Aw spoke to CSGO2ASIA
Notable tournament finishes by spielz:
2nd – 5E Arena Open Season 1 – Southeast Asia (HZ)
3rd – ROG Masters APAC 2021 (HZ)
4th – Hyperion x OEL CS:GO Launch (HZ)
Notable tournament finishes by Retla:
2nd – WESG 2019 Singapore Regional Finals (LaZe)
1st – WX Invitational Winter 2020 (HZ)
4th – Hyperion x OEL CS:GO Launch (HZ)
Huat Zai has yet to comment on the team's future.
---
For more insights on the Asian CS:GO scene and upcoming content like this, be sure to subscribe to our newsletter. Don't forget to follow CSGO2ASIA on Facebook, Twitter & YouTube.
---
Cover photo courtesy of HLTV