Derek from Bren Esports spoke to CSGO2ASIA.com about the shifts within the domestic and Asian CS:GO scene, as well as his own experience from knowing nothing about Counter-Strike in 2015 to becoming a professional player in the biggest esports organization in the Philippines.
If we go back to the very early days of Counter-Strike: Global Offensive in Southeast Asia, the Philippines was not the flag you would expect to show up in the upper echelons of the Asian scene. However, in just three years, they were able to prove its existence at the top of the Southeast Asian scene, leaving Indonesia, and Vietnam far behind from their golden times. The massive shift comes after two of the biggest esports organizations in the Philippines, Mineski and TNC Pro team entered and made the scene more colourful and alive. The regeneration in the country can be said to be successful as we saw the current Bren Esports field young players across the scoreboard, and one of them is Derek.
The 21-year-old Patrick "Derek" Lacson is one of the current three original players that are still on the roster since July 2019 when Bren Esports officially signed a CS:GO team. The trust within the team has been shown with Bren Esports as one of the longest-standing cores in the top Asian team since July 2019. He opens up about the current situation within the Filipino scene as many domestic esports organizations already put their interest in VALORANT such as Bren Esports, ArkAngel, and Hashira.
---
CSGO2ASIA: Can you tell me more about yourself?
Derek: Hi, I'm Patrick Lacson, also known as "Derek". I'm 21 years old, and I'm from the Philippines. I'm from Bren Esports, and I'm the support of the team.
CSGO2ASIA: When and why did you start playing CS:GO? Can you tell us more about the story?
Derek: Just like most people, I bought and played CS:GO to have fun with friends. It was around 2015 when we started playing CS:GO in between a couple of games of Dota 2 as a sort of breather until we just got hooked entirely and switched to just grinding CS:GO all night.
CSGO2ASIA: How did you start playing for your first professional team?
Derek: I think it was 2017 when I started taking CS:GO more seriously, but due to my studies, I've never been able to commit to it fully. That year I joined an online team called Rampage, and it was there where I first teamed up with Witz and PapiChulo, but we left the team right after they both got an invite to join TNC, and then I left because of my academics. While I was finishing college, I played for a local team for 2 years, and in May 2019, 1 month after I graduated, I got an invite to trial for TNC.
CSGO2ASIA: What would you be doing implying if you were not a pro player?
Derek: Probably Graphic Designer or something along that line of work as that's what I finished in College.
CSGO2ASIA: If you can choose one person who helped you the most in your professional career, who would it be and why?
Derek: I can't really think of someone to be honest, so I'll just say myself. Obviously, I've gotten a lot of help from all my current and former teammates, our coach, and our former manager, each of them helped me in one way or another to help me mature and improve inside and outside the game, but I still think that all of it still boils down to how you take their advice/their teachings and use it actually to improve yourself. I believe that no one can help you if you don't help yourself.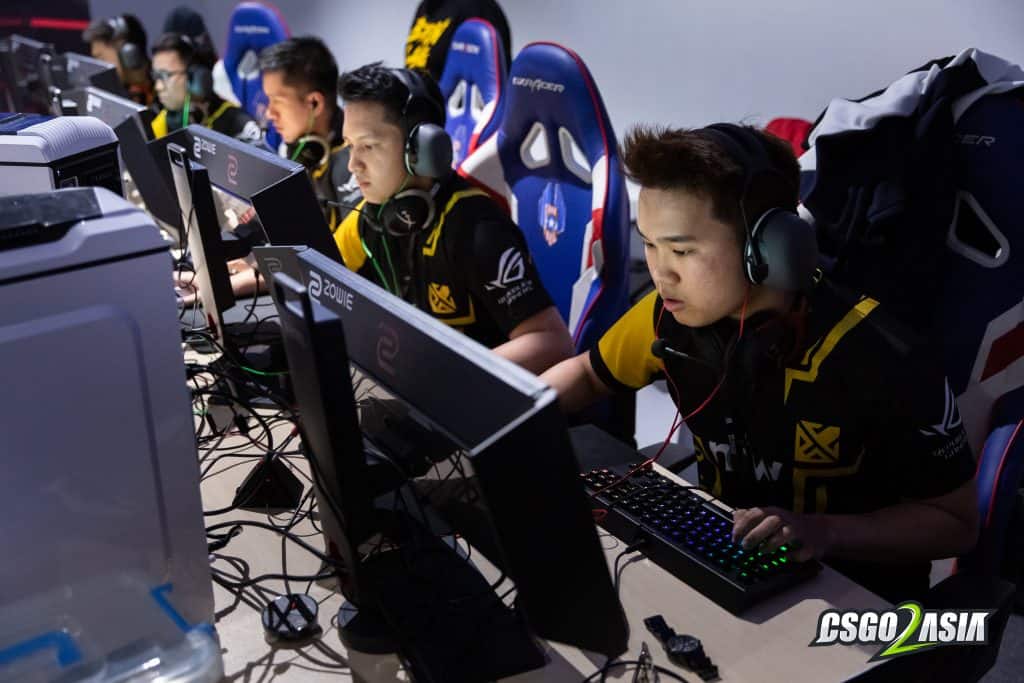 CSGO2ASIA: Along the way, is there any specific tournament that you remember the most? It should not be something you won, perhaps the best memories of your professional career.
Derek: It's probably the 3rd RMR event, the Perfect World Asia League Fall 2020 one, even though it was just online, and we even just barely made it to the playoffs. What makes it memorable for me is because I think it was where I really improved the most as an individual. During the previous months leading to the RMR events, I doubted my own skill, and my confidence was literally rock bottom to the point where I was contemplating whether to try for a few more months or just call it quits. During the Fall RMR, I really wanted to prove to myself that I have what it takes to compete at the highest level in Asia, and I think I did just that.
CSGO2ASIA: Let's circle back to 2021. Do you feel that the Philippines are still able to reach the top level of Asian CS? And what would it take to make it happen?
Derek: I know we have the potential to be the best team in Asia, but we're just inconsistent as hell. I don't think we need a drastic change or anything close to a roster change; I just think we need to improve ourselves individually and how we play as a team.
CSGO2ASIA: Can you introduce us to the #2 team in the Philippines so the Asian community could get to know more about them?
Derek: It's sad to say, but I don't think there's anyone left in the Philippine scene other than us. Although the state of the PH scene has been already in decline for quite some time, Valorant was the final blow to the scene.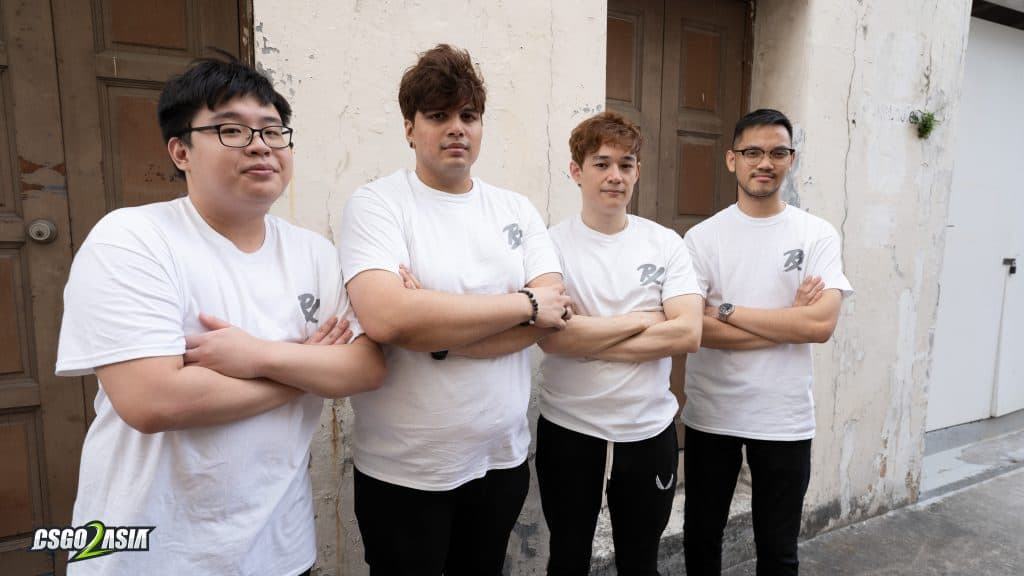 CSGO2ASIA: For Bren Esports. What do you think about Bren's accomplishment in 2020? Are you satisfied with it?
Derek: Although I'm proud of what we achieved, considering that we were hindered by a couple of roster changes throughout the year. I'm certainly not satisfied with what we accomplished, considering we knew how high our team's potential even with the different lineups that we had.
CSGO2ASIA: What do you think about the latest news about Paper Rex's departure from CS:GO to move to VALORANT? Do you think the move is necessary for them?
Derek: I predicted f0rsakeN's switch to Valorant, but I didn't expect the whole team to switch hahaha. They're probably not satisfied with their results overall, even with the recent win at eXTREMESLAND SEA, and thought it's the best time to switch to Valorant where the scene is not that stable yet. But don't take my word for it as I'm just speculating hahaha.
CSGO2ASIA: Is there any chance of you in the future to make the switch to VALORANT?
Derek: If in the near future I make the switch to Valorant, it's probably because I had to. I'm just all in for Counter-Strike right now and I don't see myself moving away from the game anytime soon. As for Valorant, it's kind of fun, but the game just doesn't look appealing to me on a competitive level; there are a lot of unbalanced things and some overpowered abilities/guns that make the game sort of "unstable" for me at least.
ALSO READ: TIGER Release Team; Players Open for Offers
CSGO2ASIA: And do you have a message to Asian players who are currently struggling to reach the professional level?
Derek: There's no easy way to the top; if you want to improve, then you have to do all the dirty work that you need to do and more. But most importantly, never give up, especially when things don't go your way. Everyone has their own pace, and you just need to focus on your own path and just trust the process, and you'll eventually get to where you want to be.
CSGO2ASIA: Lastly, do you have anything else to say?
Derek: I'd just like to thank everyone who has supported me and believed in me, especially my family and friends.
---
For more insights on the Asian CS:GO scene and upcoming content like this, be sure to subscribe to our newsletter. Don't forget to follow CSGO2ASIA on Facebook, Twitter & YouTube.
---