On Thursday morning, the Chinese organization behind TIGER announced the release of their Mongolian CS:GO squad via HLTV. The unexpected move comes one year after signing the Mongolian squad.
The announcement came exactly one month following their defeat in eXTREMESLAND CS:GO Festival 2020 – East Asia by Wings Up 2-1 in the semi-final, and the recent signing of Uuganbayar "neuz" Nyam-Otgon, replacing Sodbileg "cool4st" Batbaatar in late January this year. In the meantime, the team will stay together and use the "ex-TIGER" tag to compete in on-going events such as the ESEA Season 36 Open APAC. The Gan-Erdene "dobu" Batbold-led squad are actively seeking a new organization to represent.
READ ALSO: Paper Rex CS:GO make swap to VALORANT
The organization's sudden pullout from Counter-Strike: Global Offensive follows the steps of several Asian prominent organizations such as Beyond Esports, Paper Rex, SCARZ.Absolute, and MVP PK, all of whom disbanded their CS:GO divisions, with some decideding to explore Riot Games' VALORANT.
A year under TIGER's banner
With the disbandment, TIGER will end their one-year venture into Mongolian Counter-Strike. The lineup came together under the banner of AUGUST in September 2019 and was later acquired by TIGER in February 2020. More significantly, three of the original players still remain in the roster except for Bold "ncl" Batsuh and Erdenetsogt "erkaSt" Gantulga, who went to Mazaalai and NG Esports, respectively.
In mid-2020, the organization surprised the entire CS:GO scene with the announcement of Marco "Snappi" Pfeiffer, a Danish player from Heroic, to the roster. Nevertheless, his stay on TIGER was short-lived; TIGER loaned him to Astralis three days later and Snappi was subsequently purchased by c0ntact Gaming in June 2020. Other than Snappi, British player Owen "⁠smooya⁠" Butterfield was once in a close-deal with the Chinese organization. Unfortunately, the deal fell through in mid-2020 following the Mongolian roster's continuous success, causing TIGER to make a 180 degree turn on their decision.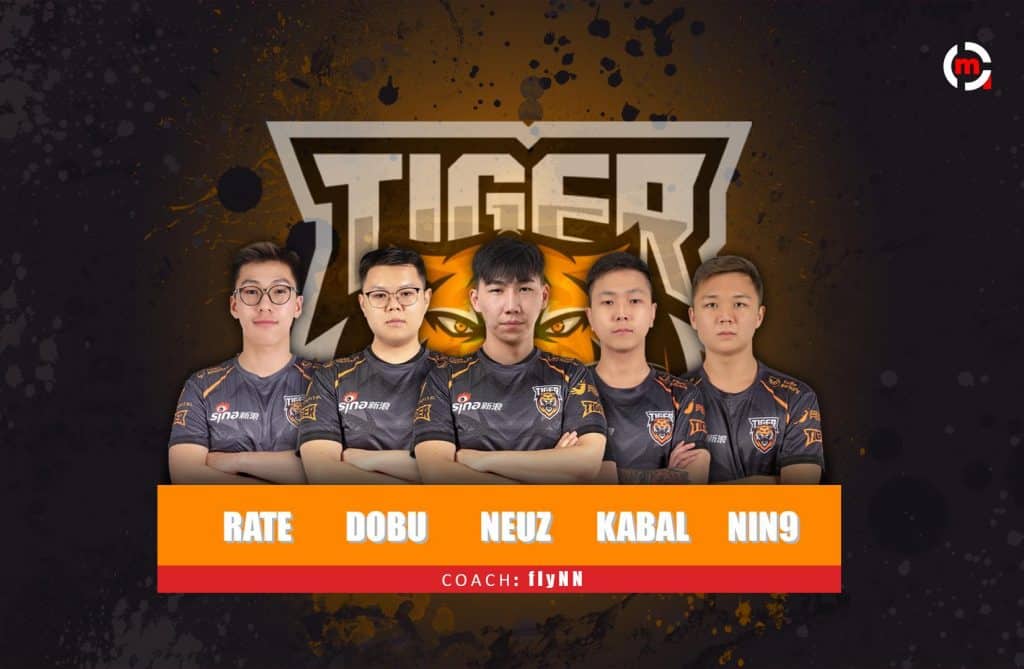 A successful run in 2020
The Mongolian squad raised eyebrows by winning various regional tournaments throughout their tenure, such as the ~US$44,000 Weibo Cup Asia Professional Championship 2020, beating Invictus Gaming in the grand final, and runner-up at the PAL Fall 2020. In contrast, the latter half of 2020 did not bear the same fruit. The team ended 2020 falling just short against TYLOO in the FunSpark Rivals Pre-Season, and most recently, placed 3-4th at the eXTREMESLAND CS:GO Festival 2020 – East Asia.
Regardless of the past month's results, TIGER is currently placed second in CSGO2ASIA's team ranking. The top Asian CS:GO team prospect will join ex-Beyond Esports to remain in the Counter-Strike scene and lookout for a new organization.
"It's been a year since we joined TIGER, and during that time we've had a lot of success and proved that we're one of the best teams in Asia. Now our goal is to become a stable No.1 team in Asia and also become a strong team that can compete against the best teams in the world.

Unfortunately, our time with TIGER ends here. We are now searching for a new organization that will help us compete on the international stage and we can be reached at [email protected]. We would also like to thank all our fans that support us."

– Gan-Erdene "⁠dobu⁠" Batbold told HLTV.org.
The following players are now known as ex-TIGER:
🇲🇳 Tuguldur "flyNN" Gansukh (coach)
---
For more insights on the Asian CS:GO scene and upcoming content like this, be sure to subscribe to our newsletter. Don't forget to follow CSGO2ASIA on Facebook, Twitter & YouTube.
---