Wings Up have won the 2020 edition of the eXTREMESLAND CS:GO Festival East Asia playoffs after defeating The Black Company (Nuke 14-16, Dust2 16-11, Inferno 16-14) in the grand final of the annual tournament.
The eXTREMESLAND CS:GO Festival 2020 East Asia playoffs kicked off with four quarterfinal matches where we saw four teams each representing China and Mongolia. The semifinal matches had raised eyebrows after Wings Up were able to beat TIGER 2-1 (16-4 on Dust2, 11-16 on Mirage, and 16-11 on Nuke), followed by a close match from The Black Company against Checkmate (16-8 on Dust2, 10-16 on Inferno, and 25-22 on Mirage).
The Grand Final – The Black Company vs Wings Up
EXTREMESLAND EXCLUSIVE INTERVIEW: d4v41 & alecks on Paper Rex winning eXTREMESLAND, and 2021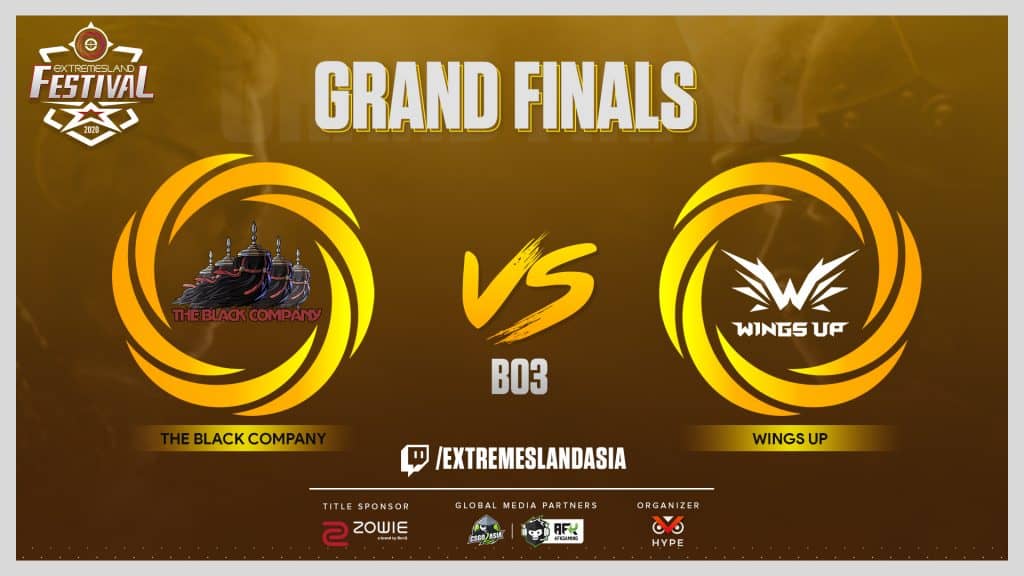 The two winning teams advanced to the BO3 grand final, which were Wings Up and The Black Company. The series began on Nuke with Uuganbayar "neuz" Nyam-Otgon-led side mounting a nearly perfect CT side, winning twelve rounds in the first half. However, Wings Up ended up taking the early rounds in the second half as they were quickly overpowered, closing up the distance to 10-12. It was still not enough for the Chinese side to convert it to a map point, which resulted in The Black Company taking the first map in a close 16-14 clash.
Wings Up continued their momentum on Dust2, getting up to a 4-0 lead, and without much difficulty, soon finalized the half with a 10-5 scoreline. The second half started with the Mongolian team winning three rounds consecutively before Wings Up fought back, taking an eco round thanks to two kills each from Junhao "ChildKing" Peng and Qi "lan" Liu. The Chinese increased their gap with The Black Company to secure the map with a 16-11 victory.
Next up was Inferno, which was the ninth map both teams played that day, as well as the final map of the series. The Black Company took the first three rounds from the table just to lose the next six consecutive rounds. Tsog "Tsogoo" Mashbat's squad struck back at the end of the half, minimizing their deficit to 8-7 before the switch came in. The second half started with two rounds won by The Black Company, followed by the two teams trading rounds back-and-forth until it was equalized to 14-14. Wings Up claimed the final two rounds of the half to seal a hard-fought 16-14 win to earn their first title of 2021.
eXTREMESLAND CS:GO Festival 2020 East Asia Playoffs final standings:
---
CSGO2ASIA is an official Global Media Partner for the ZOWIE eXTREMESLAND CS:GO Festival 2020.
For more insights on the Asian CS:GO scene and upcoming content like this, be sure to subscribe to our newsletter. Don't forget to follow CSGO2ASIA on Facebook, Twitter & YouTube.
Cover photo courtesy of HLTV.org
---