Perfect World League (PWL) CS:GO Season 1 is currently ongoing and set to bring more surprises to the table, despite the fact that the action only began four days ago. The first Asian RMR competition will be running until May 3 with the eighth best teams of Asia to duke it out for a US$100,000 total prize pool.
Here are the complete PWL CS:GO Season 1 match results and standings as of April 25:
The first stage of PWL CS:GO Season 1 saw all three Mongolian teams were relegated. In this case, D13 Esports were close in reaching second place in group B, but a ten-round gap with Invictus Gaming made all the difference. Checkmate and Renewal were both unable to defeat ViCi and Wings Up in all of their games in Group B, resulting in their absolute elimination, especially for Renewal, who had a 41-round gap.
With the conclusion of the first stage, a decider stage will take place, during which a single round-robin format group will be used in conjunction with a BO3 (best-of-three) format for each match. The group winner would go into the grand final, whilst the runners-up play in the semi-finals. The teams finishing third and fourth will progress to the quarter-finals.
SEE MORE: ex-Beyond re-open to offers as Team LZ's deal fell through
More action of Asian CS:GO in the first RMR event of the year will be coming your way till May 3. While the complete schedule has not yet been published, the first match of stage 2 will pit TYLOO against Wings Up Gaming, two of the current top Chinese teams. PWL CS:GO Season 1 Stage 2 will be live today at 14.00PM SGT (UTC+8). Livestream link can be found through our brand new CSGO2ASIA.com match ticker feature.
Keep Track of Perfect World League 2021 Stage 2's Upcoming Matches on CSGO2ASIA.com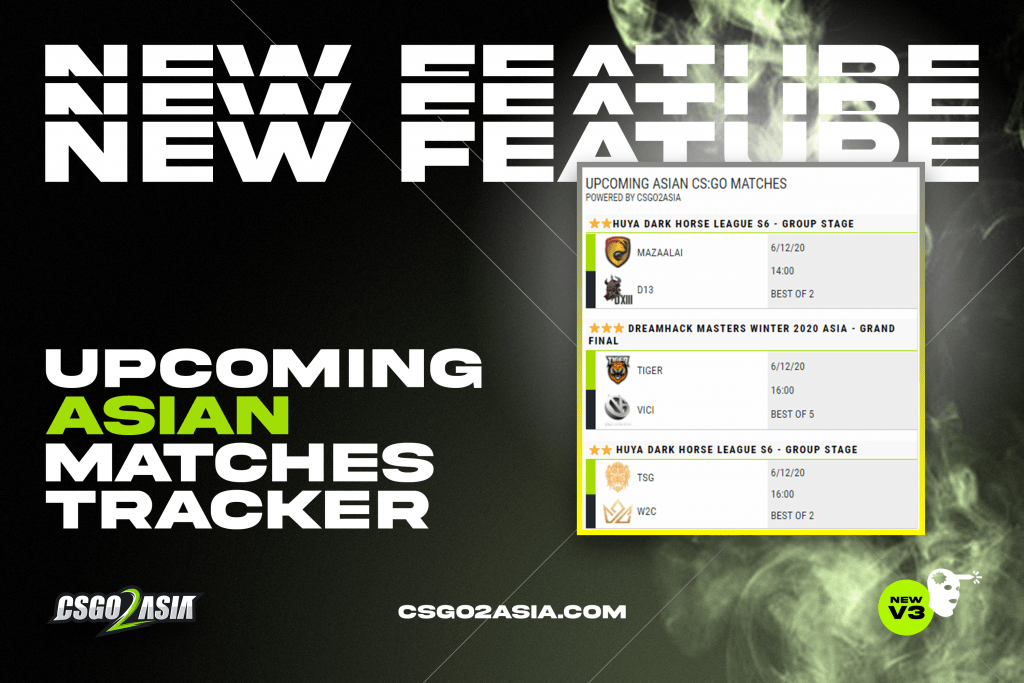 CSGO2ASIA.com offers a real-time match ticker, updated daily across all major matches to watch. We categorize the match from one to three stars according to both team's lineup, tournament rounds, and the tournament's prestige. You can always join the euphoria and watch your favorite team play by clicking on the match, and you will be directed to the live stream of the match. Just to remember that we use Singaporean Time (UTC+8) for all of the schedules. Check it out right now on the right side of our website for Desktop, or below if you are using Mobile!
---
For more insights on the Asian CS:GO scene and upcoming content like this, be sure to subscribe to our newsletter. Don't forget to follow CSGO2ASIA on Facebook, Twitter & YouTube.
---