The Black Company have taken the position of Paper Rex at Hyperion x OEL CS:GO Launch following the latter team's withdrawal from Counter-Strike: Global Offensive in early February this year.
The Singapore-based organization has forfeited their place as the lineup's focus have switched to VALORANT. They qualified for the inter-regional main event by finishing second to Huat Zai in the first open qualifier. Meanwhile, The Black Company will fill the vacant spot left from Paper Rex's withdrawal at Hyperion x OEL CS:GO Launch.
Yalalt "yAmi" Oyunbileg and co. recently competed in Huya DarkHorse League Season 9, where they were able to achieve the runner-up place, falling short to D13 Esports in the grand final. The Black Company will be joining fifteen other teams at the US$17,500 event, which will include teams from Asia-Pacific as well as Oceania. Names such as Huat Zai, Checkmate, ex-NG Esports, and D13 Esports are confirmed to participate.
The remaining four spots will be filled by the top two finishers in the APAC and Oceania Last Chance qualifiers, respectively. The APAC qualifier will take place on May 15, followed by the Oceania qualifier the next day. More details are available here.
The updated team list for the event looks as follows:
| | |
| --- | --- |
| 🇦🇺 Bizarre Gaming | 🇹🇭 TeamLZ |
| 🇲🇳 D13 | 🇦🇺 Chiefs Esports Club |
| 🇦🇺 VERTEX Esports Club | 🇹🇭 ZIGMA |
| 🇸🇬 HuatZai | 🇦🇺 Integral Nation |
| 🌏 ex-NG Esports | 🇦🇺 Team SYLYX |
| 🇲🇳 Checkmate | 🇲🇳 The Black Company |
| 🌏 Asia Last Chance Qualifier (TBD) | 🌏 Oceania Last Chance Qualifier (TBD) |
| 🌏 Asia Last Chance Qualifier (TBD) | 🌏 Oceania Last Chance Qualifier (TBD) |
How to Keep Updated With All of the Last Chance Qualifiers matches?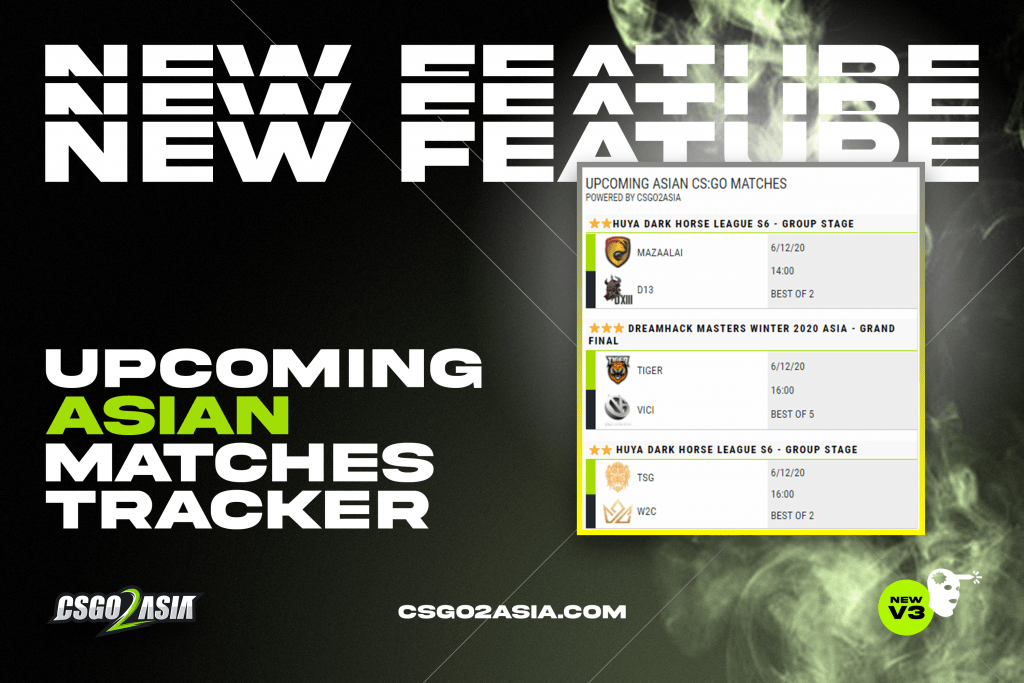 CSGO2ASIA.com offers a real-time match ticker, updated daily across all major matches to watch. We categorize the match from one to three stars according to both team's lineup, tournament rounds, and the tournament's prestige. You can always join the euphoria and watch your favorite team play by clicking on the match, and you will be directed to the live stream of the match. Just to remember that we use Singaporean Time (UTC+8) for all of the schedules. Check it out right now on the right side of our website!
---
For more insights on the Asian CS:GO scene and upcoming content like this, be sure to subscribe to our newsletter. Don't forget to follow CSGO2ASIA on Facebook, Twitter & YouTube.
---