Next Friday, Hyperion and OEL will be hosting last chance qualifiers for the Hyperion x OEL CS:GO Launch event, with two teams from each region qualifying for the main event.
Teams from APAC and Oceania region will have their last chance to qualify for Hyperion x OEL CS:GO Launch. The final chance qualifiers for APAC and Oceania will be held on May 14 and 15, respectively. The top two teams from each open qualifier will advance to the main event, joining the likes of ex-NG, D13, ZIGMA, and others to compete for a slice of the US$17,500 prize pool.
Both open qualifiers will be played on the FACEIT platform and will utilize a single-elimination best-of-one bracket format to progress to the semi-finals, where the top four teams will face off in a best-of-three format to determine the two advancing teams.
Below you can find the details for the Hyperion x OEL CS:GO Last Chance Qualifiers:
APAC (May 14) – Register
Oceania (May 15) – Register
Hyperion x OEL CS:GO Launch will feature participants from all over Asia and Oceania. Sixteen teams will compete for a share of the $17,500 bonus pool and the inaugural championship trophy. So far, 11 teams have announced their participation at Asia and ANZ's first inter-regional online gathering. With the release of the latest announcement made by the organizer, the confirmed dates are May 19-23.
The competition will take place on Hyperion Servers' brand-new Guam game servers. Guam, the United States' Pacific island territories, is roughly equidistant from the main neighboring nations and offers both a new space for casual inter-regional gaming and a fair playing field for competitive regional play.
ALSO READ: Hyperion x OEL CS:GO Launch schedule announced
As a reminder, the list of teams set to attend the Hyperion x OEL CS:GO Launch Event looks as follows:
| | |
| --- | --- |
| 🇦🇺 Bizarre Gaming | 🇹🇭 TeamLZ |
| 🇲🇳 D13 | 🇦🇺 Chiefs Esports Club |
| 🇦🇺 VERTEX Esports Club | 🇹🇭 ZIGMA |
| 🇸🇬 HuatZai | 🇦🇺 Integral Nation |
| 🌏 ex-NG Esports | 🇦🇺 Team SYLYX |
| 🇲🇳 Checkmate | 🇲🇳 The Black Company |
| 🌏 Asia Last Chance Qualifier (TBD) | 🌏 Oceania Last Chance Qualifier (TBD) |
| 🌏 Asia Last Chance Qualifier (TBD) | 🌏 Oceania Last Chance Qualifier (TBD) |
How to Keep Updated With All of the Last Chance Qualifiers matches?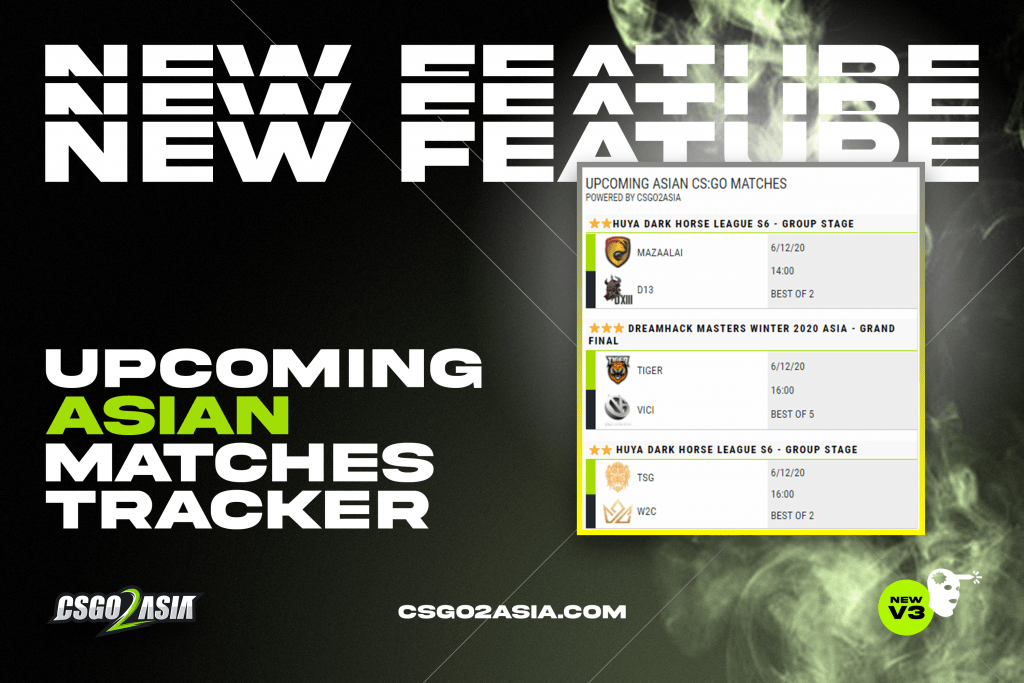 CSGO2ASIA.com offers a real-time match ticker, updated daily across all major matches to watch. We categorize the match from one to three stars according to both team's lineup, tournament rounds, and the tournament's prestige. You can always join the euphoria and watch your favorite team play by clicking on the match, and you will be directed to the live stream of the match. Just to remember that we use Singaporean Time (UTC+8) for all of the schedules. Check it out right now on the right side of our website!
---
For more insights on the Asian CS:GO scene and upcoming content like this, be sure to subscribe to our newsletter. Don't forget to follow CSGO2ASIA on Facebook, Twitter & YouTube.
---