Marzil's move to Riot's VALORANT has culminated in the disbandment of the India-based organization
BL4ZE Esports is the latest esports organization to announce its withdrawal from the Asian Counter-Strike: Global Offensive scene, effective April 28. Rafael "Raph" Ferreira Maral was the first to announce the situation via Twitter. Agneya "Marzil" Koushik's departure to pursue a career in VALORANT rendered the situation untenable in the short term, necessitating a longer process of overhauling the whole system with different leadership and starting again.
Additionally, Raph expressed his desire to continue his career in CS:GO, ruling out VALORANT as a possible future choice. "After almost 2 years of trying to make it with BL4ZE, unfortunately, our journey ends today with Marzil shifting to VALORANT. I'm going to take a small break from competitive CS but if there are any offers out there send them my way. I won't be shifting to VALORANT". The Portuguese player announced on Twitter.
Marzil is another casualty of the Asian CS:GO scene's activity decline in recent years, especially in non-East Asian nations. While having its own ESL Premiership league, the Indian scene could not develop and regenerate players on a broad scale to be at a sufficient level.
"Some people would blame the cause to be VALORANT, but honestly, this has been the case since the inception of CS:GO in South Asia at least. There would be the same 20 players you'd see in the biggest events and tournaments with infrequent occurrences of new and fresh talent for years on end. I would like to believe that a raw talent exists, but lack of proper mentoring from senior players has led to a player base's saturation. This, I believe is also responsible for why we are unable to contend with better teams from SEA. To top it all off, when almost 90 % of the best players from CSGO in the country switched over to VALORANT, it has left a vacuum for the next best players to fill. As I mentioned before, the problem is that these players aren't as good because of the lack of good mentoring. In a way, you could say the scene had regressed from a point where it was at a standstill and is now trying to work its way back up slowly."

– Agneya "Marzil" Koushik
SEE MORE: Marzil – "I miss LAN events more than I miss my Deagle shots"
Since its inception in mid-2019, the India-based organization has fielded some of the region's biggest domestic players, including Marzil, Raph, and Rossi. Domestically, BL4ZE had been dominant, having won three versions of The Esports Club Pro League in the second, third, and fourth seasons and one trophy at ESL India Premiership: Fall 2020.
Marzil's departure from CS:GO follows Ganesh "SkRossi" Gangadhar, his former teammate at BL4ZE Esports, who left BL4ZE Esports and CS:GO altogether in October and later joined Global Esports's VALORANT division. There has been no word on Marzil's new VALORANT squad, which is expected to be revealed soon.
BL4ZE Esports' roster was:
🇵🇹 Rafael "Raph" Ferreira Marҫal
🇲🇾 Iman "cara" Jeffery
🇸🇬 Daven "dzii" Cheong
🇮🇳 Agneya "Marzil" Koushik
How to Keep Updated With All of the Matches?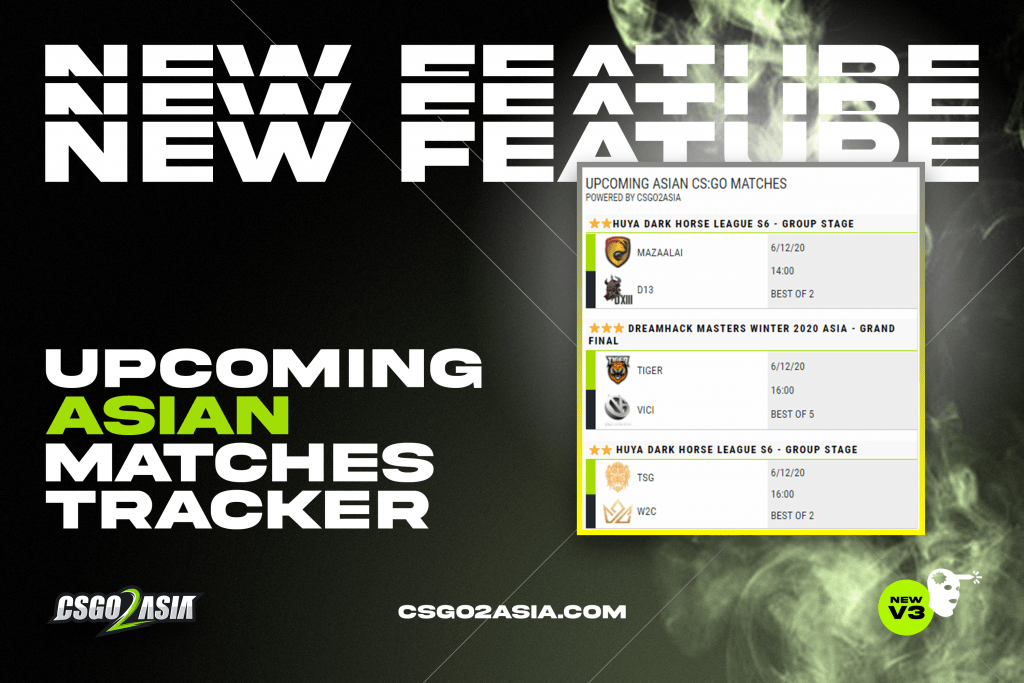 CSGO2ASIA.com offers a real-time match ticker, updated daily across all major matches to watch. We categorize the match from one to three stars according to both team's lineup, tournament rounds, and the tournament's prestige. You can always join the euphoria and watch your favorite team play by clicking on the match, and you will be directed to the live stream of the match. Just to remember that we use Singaporean Time (UTC+8) for all of the schedules. Check it out right now on the right side of our website!
---
For more insights on the Asian CS:GO scene and upcoming content like this, be sure to subscribe to our newsletter. Don't forget to follow CSGO2ASIA on Facebook, Twitter & YouTube.
---