The fourth edition of CAL Grassroots Cup will take place on June 19-20, with sixteen teams competing to be crowned as GRC Season 4 champion.
CSGO2ASIA League (CAL) has returned to support the competitive scene with the fourth version of the CAL Grassroots Cup, an initiative to empower Asian CS from the grassroots level and encourage semi-professional to professional teams to continue proving their capabilities.
An incredible 16 teams signed up in the CAL Grassroots Cup Season 4's opening hours on our social media. The much-desired cup is set to return soon with more exciting prizes and more slots for teams to enroll. CAL Grassroots Cup IV will be held on June 19-20, with the semi-finals and grand final taking place on the second day.
ARTiSAN Esports, which is presently placed in the top seven in ESEA Season 37 Open APAC, is one of the teams competing. The squad has numerous renowned players from the scene, including Rafael "Raph" Ferreira Maral, who joined the squad last month. Headshot Esports and GR Gaming are two teams that are often spotted in the competition. At the time of writing, the former was ranked #2 on ESEA Season 37 Open APAC, while the latter was spotted in the #14 place.
Below you can find the participants list of CAL Grassroots Cup IV:
| | |
| --- | --- |
| Tetroyd | ForteZ |
| Real N Mode | Headshot Esports |
| Wicked Gaming | ARTiSAN Esports |
| Random5 | No Team Tag |
| GR Gaming | DHAN VAREYS |
| Indo Mafia | Redemptions |
| AlphaBlack | VIGOROUS 5 |
| Dark Side | DRIFT Gaming |
The first CAL Grassroots Cup was held in April 2020, with Muhammad "ZesBeeW" Musharraf Bin and co. team GMCC becoming victorious. The second season, conducted three months after the first season, was won by UNKERVERYNICE, who overcame the likes of Syntax Gaming, a squad consist of the current Bigetron Esports VALORANT roster.
CAL Grassroots Cup IV – Schedule
DAY 1 – Round of 16 – 17.00
DAY 1 – Round of 8 – ASAP
DAY 2 – Semi-finals – 13.00-19.00
DAY 2 – Grand Final – 20.00-23.00
Our talent line-up will be revealed shortly. Matches will be featured on our CSGO2ASIATV channels starting with the semi-finals, giving as many teams as possible a chance to be showcased.
Rounding out the announcement is the prize pool breakdown, where the eventual victor of the event will be crowned as the CAL Grassroots Cup IV winner and prize money which will be explained below:
1nd – US$350
2nd – US$150
How to Keep Updated With All of the CAL Grassroots Cup IV matches?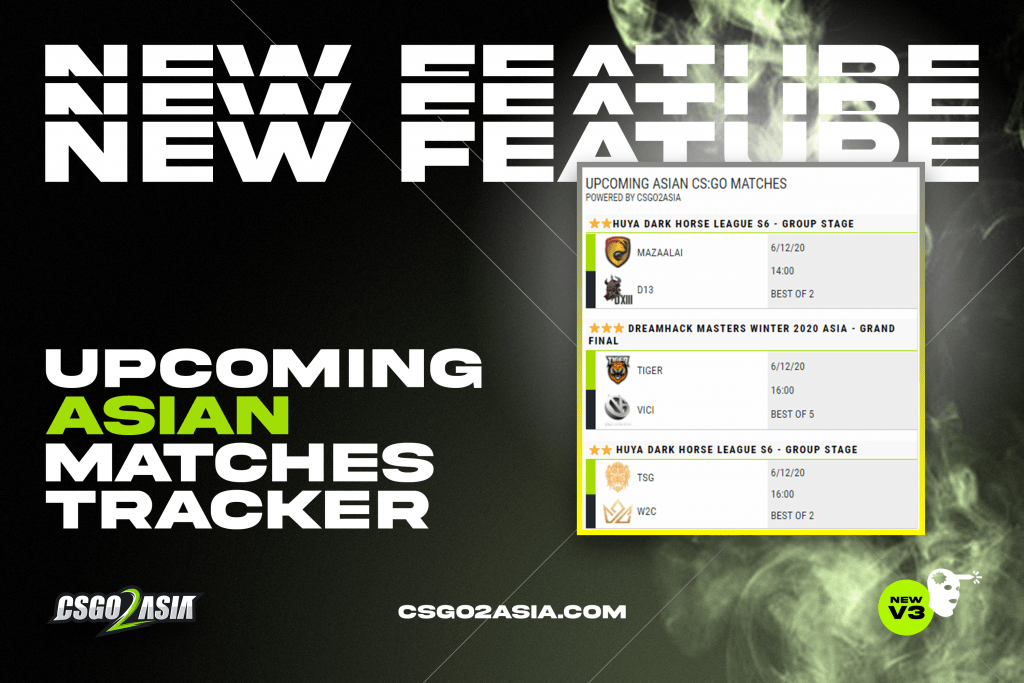 CSGO2ASIA.com offers a real-time match ticker, updated daily across all major matches to watch. We categorize the match from one to three stars according to both team's lineup, tournament rounds, and the tournament's prestige. You can always join the euphoria and watch your favorite team play by clicking on the match, and you will be directed to the live stream of the match. Just to remember that we use Singaporean Time (UTC+8) for all of the schedules. Check it out right now on the right side of our website!
---
For more insights on the Asian CS:GO scene and upcoming content like this, be sure to subscribe to our newsletter. Don't forget to follow CSGO2ASIA on Facebook, Twitter & YouTube.
---