CatEvil become the first qualifier team confirmed for the ~US$31,000 ZOWIE eXTREMESLAND CS:GO Festival 2021.
CatEvil qualified for the ZOWIE eXTREMESLAND CS:GO Festival 2021 after conquering Steppenwolf Gaming 2-0 in the Chinese online qualifier's grand final (Nuke 16-7, Ancient 16-5).
READ MORE: ZOWIE eXTREMESLAND CS:GO Festival 2021 announced with ~US$31,000
The Chinese Online Qualifier kicked off on Sunday, featuring Steppenwolf Gaming, Wong-Ge's Home, CatEvil, and Qing-Dao Last Minute, all of which finished in the top two of the open qualifiers. Steppenwolf Gaming began the semi-finals with a close affair versus Wong-Ge's Home, who went the distance on three maps to earn a spot in the grand final (Ancient 16-11, Vertigo 11-16, Nuke 16-6). Meanwhile, CatEvil dominantly bested Qing-Dao Last Minute to qualify for the grand final (Overpass 15-5, Ancient 16-6).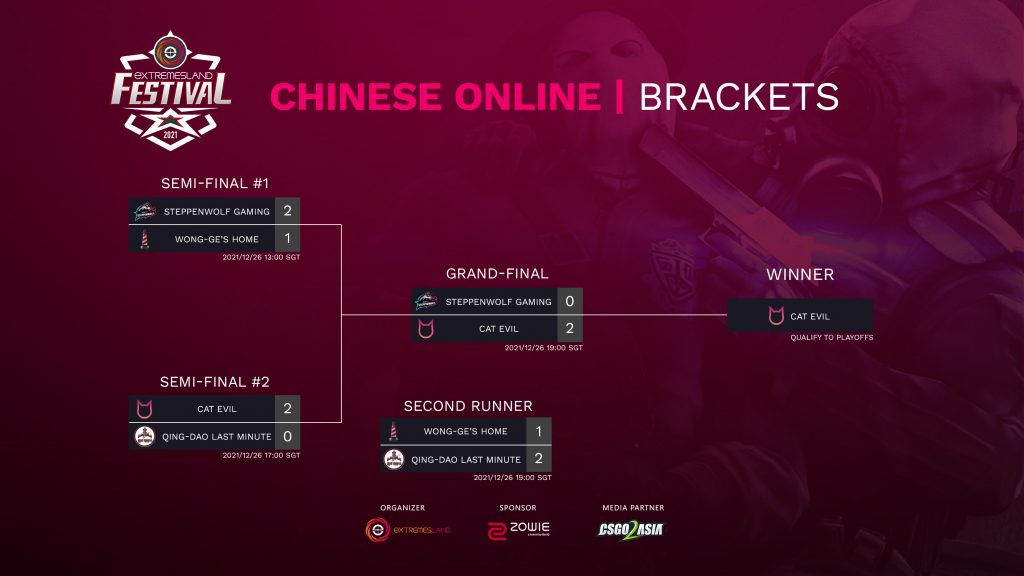 The Grand Final – Steppenwolf Gaming vs. CatEvil – ZOWIE eXTREMESLAND CS:GO Festival 2021
The grand final commenced on Nuke, where CatEvil opened up the series and quickly grabbed a commanding lead, leading 10-5 on the offensive side in the first half. They tightened their defense after the switch, sealing the opening map for them, 16-7.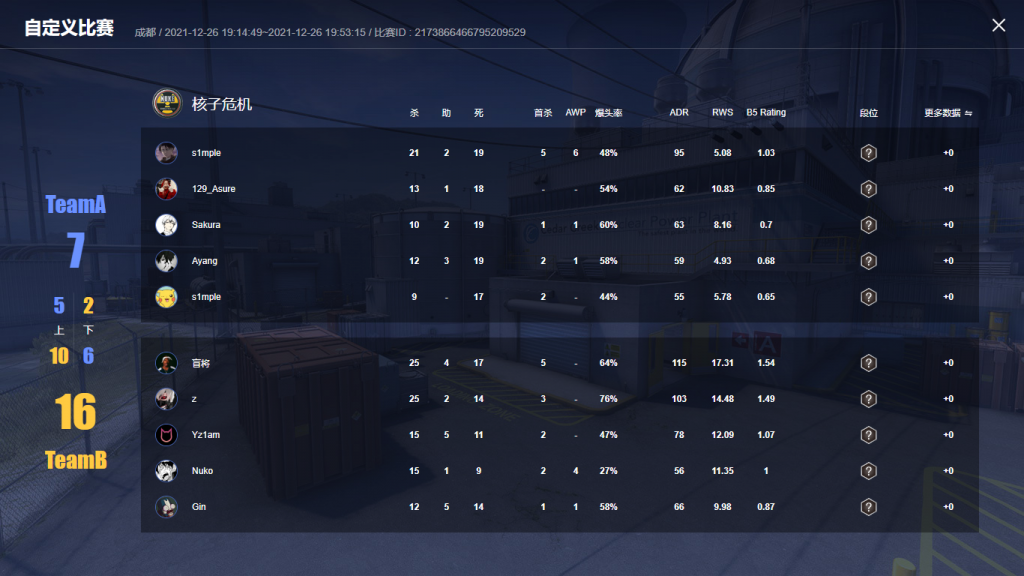 The action shifted to Ancient next, which was a lot more straightforward affair. It settled into a similar pattern to the previous map, with CatEvil sprinting to a 10-5 lead in the opening half. Steppenwolf Gaming were unable to contain them after the switch, as CatEvil carried their winning momentum and wasted no time in sealing the series, converting the second pistol round and easily closing out the map, 16-5.
ALSO READ: worldpeace returns to coaching in D13 Esports; equix departs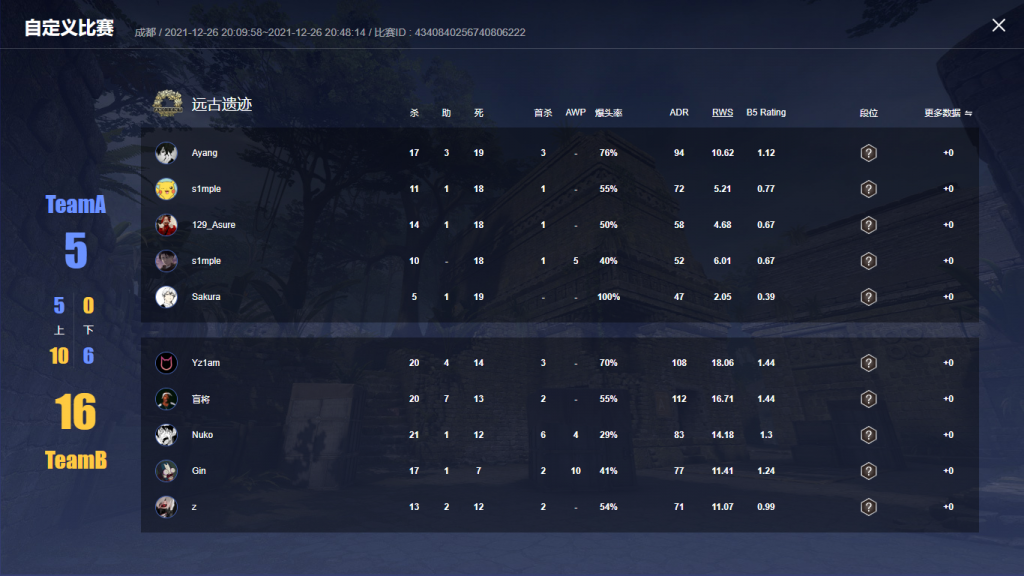 In the 2-0 series triumph, BinJie "Cate" Wang was leading the fragging for CatEvil with an average of 1.49 B5 rating, earning them a berth in the main event of ZOWIE eXTREMESLAND CS:GO Festival 2021.
Four additional teams from qualifiers will join CatEvil in the main event of ZOWIE eXTREMESLAND CS:GO Festival 2021, taking place between January 15-16, with three of the qualifying teams coming from the Chinese LAN Qualifier and one more from the Asia qualifier.
CatEvil are the fourth team confirmed for ZOWIE eXTREMESLAND CS:GO Festival 2021 and will be joined in the main event by TYLOO, Checkmate, and Team NKT. The full participants' list looks as follows:
| | |
| --- | --- |
| 🇨🇳 TYLOO | 🇨🇳 Chinese Qualifier (LAN) |
| 🌏 Team NKT | 🇨🇳 Chinese Qualifier (LAN) |
| 🇲🇳 Checkmate | 🇨🇳 CatEvil |
| 🇨🇳 Chinese Qualifier (LAN) | 🌏 SEA Qualifier |
CSGO2ASIA is proud to be back as a global media partner once again and will bring you all the relevant updates and essential information, as well as exclusive interviews, highlights, and content around the event.
---
For more insights on the Asian CS:GO scene and upcoming content like this, be sure to subscribe to our newsletter. Don't forget to follow CSGO2ASIA on Facebook, Twitter & YouTube.
---