ESEA now provides servers in Guam to play practice matches (scrims) between APAC and AU/NZ teams.
ESEA, one of the world's most popular third-party services for league and pick-up games (PUG), has announced the addition of Guam servers to its services. The launch of Guam servers will enable teams from APAC and Oceania to compete against each other in fair conditions and with comparable latency.
Previously, ESEA has held a pre-launch event including a community competition, bringing numerous community members and teams to check out the new server location. The success then continued with the official release for the public.
Guam-Based Servers
Guam, island and unincorporated territory of the United States in the North Pacific Ocean, the largest, most populous, and southernmost of the Mariana Islands. It lies about 5,800 miles (9,300 km) west of San Francisco and 1,600 miles (2,600 km) east of Manila.
The location is located approximately equidistant to the major surrounding nations and represents both a new space for casual inter-regional gaming, as well as a level playing field for competitive regional play.
ALSO READ: IEM Fall 2021 to be held online as RMR event; Renewal lose the LAN spot
This means that the South Korean and Australian teams, according to Hyperion Servers' visual explanation, may play together with a ping of less than 70. All players in APAC, including Russia, may have a nice experience while playing low-latency games like CS:GO. The common barrier of latency that existed between Asian teams and Oceania teams has finally vanished.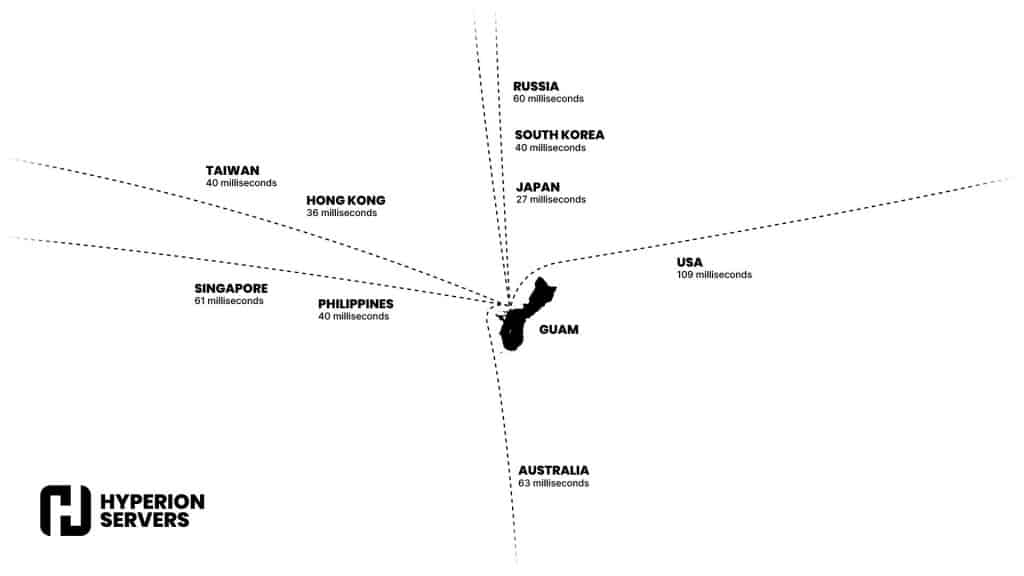 ESEA Guam Servers – Scrim
ESEA Guam Servers are accessible for Premium members for practice matches (scrims). The following steps will guide you through the process of playing on the ESEA Guam server:
1 – If you haven't already, create an ESEA team page and invite your teammates, or have your teammates go to your team page and join using the join password.
2 – Connect to one of ESEA's servers in Guam using one of the following links:
Note: Only two teams can use one of those links at any one time so if one server is already occupied then try a different link. You can also use the local servers in your region when playing teams in your region via the server browser tab of your ESEA client.
3 – Set up the scrim server. For example, you can set which map is played, if you play 30 rounds, and if the demo should be private, and more. A full guide is available here.
4 – Let your opponents know which link they should use to connect.
To find cross-regional scrims, you can head to ESEA's official Discord channel by clicking the link below:
---
For more insights on the Asian CS:GO scene and upcoming content like this, be sure to subscribe to our newsletter. Don't forget to follow CSGO2ASIA on Facebook, Twitter & YouTube.
---