IESF World Championship 2021 is set to kick off tomorrow, witnessing sixteen teams around the world duke it out for US$20,000 over the coming four days.
UPDATE: Renewal and Midnight Kids will not be participating in the IESF World Championship 2021 and being replaced by other teams available
The CS:GO tournament, hosted as part of the 13th IESF Esports World Championship 2021, will feature sixteen squads across nine different regions, who will be clashing from November 16-19 in a bid to secure the lioness' share of a US$20,000 prize pool. The event is scheduled to take place at ICE Mall Eilat, Israel, and will be the first IESF World Championship hosted after a two-year absence in 2019 and 2020.
The previous World Championship took place in Kaohsiung, Taiwan, in 2018. HAVU Gaming from Finland were crowned the champions after taking down Sweden's Flow in the best-of-five grand final, 3-0.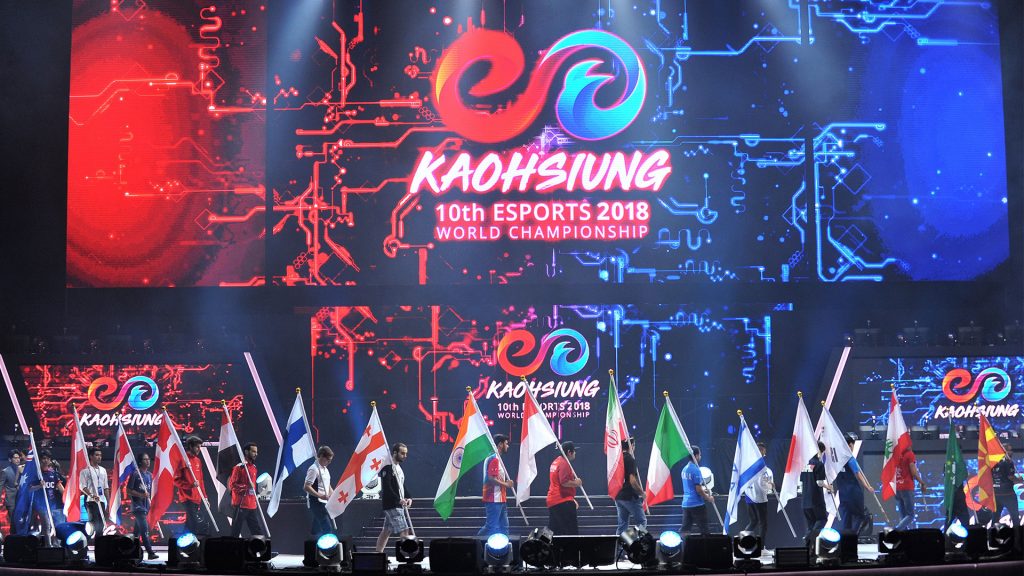 Three Asian teams are locked in the offline event. Renewal from Mongolia is one of the Asian contenders, having won the East Asian qualifier by overcoming the likes of Yimagen from Hong Kong and OS E-sports from Taiwan.
Southeast Asia has also sent one representative to the tournament, represented by Thailand. Midnight Kids comprises four of the former Beyond Esports players and Team NKT's Thotsaphon "cbbk" Suphatthanaphalaphon. This will be cbbk's and stk's third appearance in the IESF World Championship after their participation in both 2016 and 2018 — and the second time for qqGOD. Wicked Gaming from India completes the list of Asian teams flying to Eilat, Israel.
Below you can find the full participants of the 13th IESF Esports World Championship – CS:GO:
| | |
| --- | --- |
| 🇸🇪 Team Sweden | 🇮🇱 Team Israel |
| 🇲🇰 BLUEJAYS | 🇽🇰 Team Kosovo |
| 🇺🇦 Esports Club Kyiv | 🇮🇳 Wicked Gaming |
| 🇷🇸 iNation | 🇳🇦 Team Namibia |
| 🇸🇰 Team Slovakia | 🇲🇽 HKTJ |
| 🇷🇴 One Tap Gaming | |
(The list have been updated)
The Israeli city of Eilat is set to host as it welcomes 500 Esports athletes from 85 nations traveling to the city. Competing for national pride and a prize pool of USD 50,000, the multi-game event will feature four official game titles other than Counter-Strike: Global Offensive: DOTA 2, Tekken 7, eFootball™ 2022, and one promoted title, Audition.
The event schedule for the 13th IESF Esports World Championship – CS:GO is as follows:
| | |
| --- | --- |
| Date | Event |
| 16th November | Opening Ceremony |
| 17th-18th November | Preliminary Round |
| 19th November | Grand Finals (CS:GO) |
| 20th November | Closing Ceremony |
(The schedule may be subject to change, and will be updated once we got more information)
In an official statement, President of the Israeli Esports Association (IESA), Ido Brosh said, "Following a record number of participating teams, this year's edition will be the greatest yet for the IESF Esports World Championship. I would like to thank the team at International Esports Federation (IESF), the Israeli Esports Association (IESA) and Maccabi World Union for their efforts in making this tournament possible. I look forward to welcoming all the national athletes and delegates to the global finals in Eilat."
Vlad Marinescu, President of IESF added, "The IESF is incredibly excited for the 13th edition of our Esports World Championship which is the largest IESF event to date. Eilat 2021 will showcase and unify Esports athletes from a record 85 nations. This a true representation of IESF's commitment to the growth and development of sustainable and responsible gaming worldwide."
---
For more insights on the Asian CS:GO scene and upcoming content like this, be sure to subscribe to our newsletter. Don't forget to follow CSGO2ASIA on Facebook, Twitter & YouTube.
---