The last Intel Extreme Masters circuit event of the year, IEM Winter 2021, is about to kick off next week, with 16 teams set to duke it out for US$250,000 in prize money.
IEM Winter 2021 will take place on December 2-12, featuring eleven invited tier-one contestants and five remaining coming from three open qualifiers. The teams will be divided into two groups of eight, with a double-elimination bracket consisting of best-of-one preliminary matches followed by best-of-three series.
The group winners will progress directly to the semi-finals, while the second and third-placed teams will proceed as high and low seeds, respectively, to the quarter-finals. The six teams will progress to the single-elimination, best-of-three playoffs played behind closed doors in a studio environment in Sweden.
ALSO READ: CAL Season 38 – The Inaugural Season For Our India Divisions!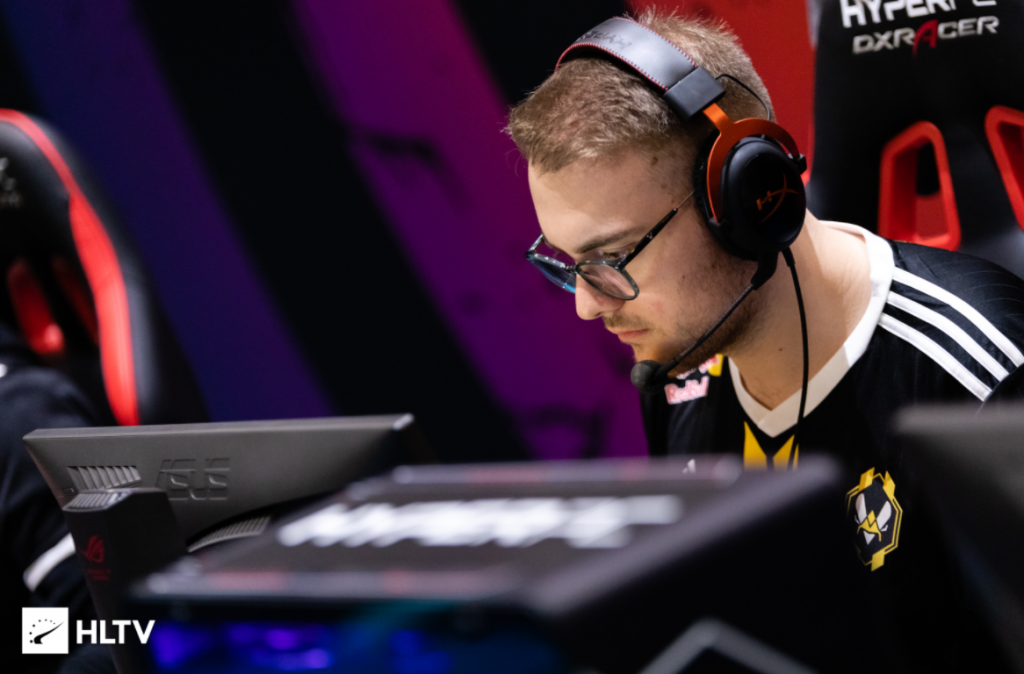 Prior to the event, Ninjas in Pyjamas have acquired Patrick "es3tag" Hansen in lieu of Linus "LNZ" Holtäng, who has returned to Young Ninjas. Astralis are down to their last two members of the iconic Astralis lineup. Fnatic will now fly the United Kingdom flag in the US$250,000 event, putting an eight-year run of running a Swedish majority roster to an end.
TYLOO, as the Asian representatives in the tournament, have also made their way to Europe since the commencement of the PGL Major Stockholm last month. The Chinese team has been taking part in a number of tournaments during their stay in Europe, including the William Hill Cup and the Funspark ULTI 2021 Europe Season 4 Qualifier.
The event will begin with Astralis taking against Ninjas in Pyjamas. This will be Nicolai "dev1ce" Reedtz's second encounter against his previous squad, which currently only consists of two of his former teammates: Andreas "Xyp9x" Hjsleth and Lukas "gla1ve" Rossander given the other two members, and coach Danny "zonic" Sørensen, did not renew their contracts.
In the same group as the previous match, TYLOO are set to face off against G2 Esports in the first day. TYLOO are out for revenge after their Chinese counterparts LVG's close encounter with the Balkan superteam at the BLAST Premier Showdown but in a best-of-one setting.
The participants' list for the event looks as follows: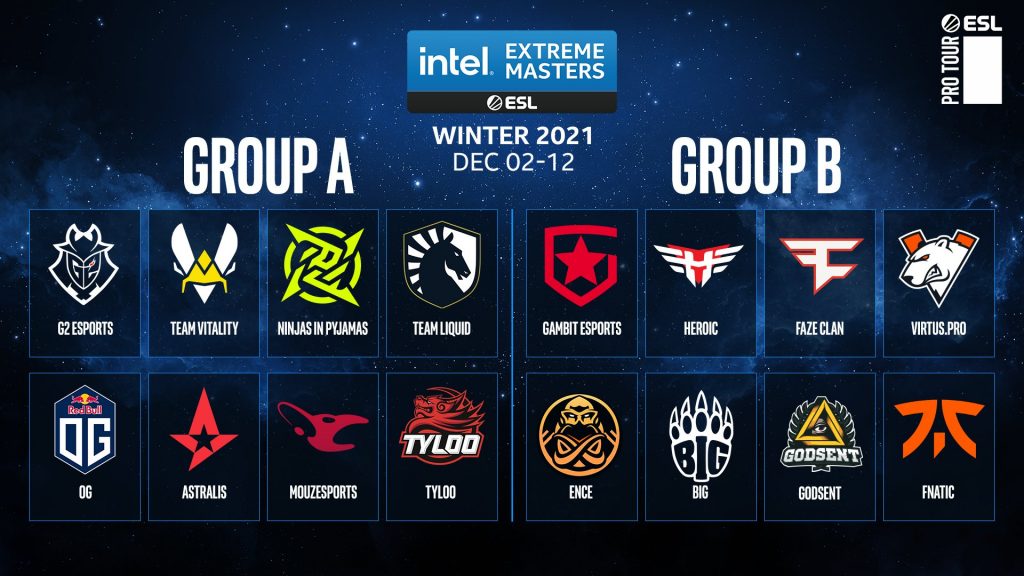 Below you can find the match-ups for the first round of IEM Winter 2021, scheduled to start at 19.00 PM SGT (UTC+8):
Thursday, December 02
19.00 – 🇸🇪 Ninjas in Pyjamas vs. 🇩🇰 Astralis
19.00 – 🇪🇺 MOUZ vs. 🇫🇷 Team Vitality
20.10 – 🇪🇺 G2 Esports vs. 🇨🇳 TYLOO
20.10 – 🇪🇺 OG vs. 🇺🇸 Team Liquid
21.20 – 🇷🇺 Gambit Esports vs. 🇬🇧 Fnatic
21.20 – 🇪🇺 ENCE vs. 🌍 Virtus.pro
22.30 – 🇪🇺 FaZe vs 🇩🇪 BIG
22.30 – 🇧🇷 GODSENT vs. 🇩🇰 Heroic
The $250,000 prize pool for the tournament will be split in the following way:
| | | |
| --- | --- | --- |
| Place | Prize | ESL Pro Tour Points |
| 1st | US$100,000 | 1000 pts |
| 2nd | US$42,000 | 750 pts |
| 3rd-4th | US$20,000 | 525 pts |
| 5th-6th | US$10,000 | 350 pts |
| 7th-8th | US$6,000 | 200 pts |
| 9th-12th | US$5,000 | 100 pts |
| 13th-16th | US$4,000 | – |
---
For more insights on the Asian CS:GO scene and upcoming content like this, be sure to subscribe to our newsletter. Don't forget to follow CSGO2ASIA on Facebook, Twitter & YouTube. 
---
Cover photo courtesy of HLTV