In the wake of the cheating controversy earlier this year, Indian Esports Organization, Signify, enter CS:GO with ex-OpTic India members, Crazyguy, and more.
Signify is an Indian esports organization founded in mid-2017 with a Dota 2 roster competing in the local and SEA circuits. Following their local domination in the Indian Dota 2 space, it is no surprise that Signify has decided to enter CS:GO. This comes at a time when controversy has left a void where a once powerhouse in OpTic India resided.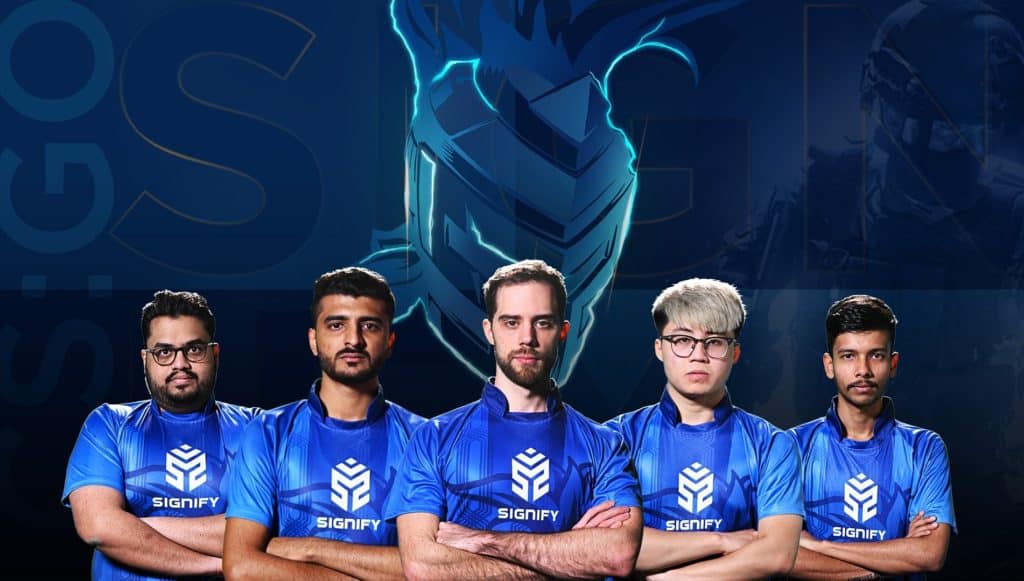 Rumours were circulating in the Indian CS:GO Community for some time now, which were only confirmed today. New members include notable players in Indian CS:GO such as Tejas "Ace" Sawant and Debanjan "DeathMakeR" Das. The former seen most recently playing for Indonesia's Team XCN at this year's ZOWIE eXTREMESLAND CS:GO Asia Finals. Ex-OpTiC India captain and IGL, Lukas "yb" Gröning, will be leading the team and joined by his former teammate Agneya "Marzil" Koushik.  Completing the roster will be none other than Vietnam's CS:GO poster child, Cong "crazyguy" Anh Ngo. With three Indian nationals, the roster is eligible to take part in the Asian and South Asian regional qualifiers for most tournaments. This includes the Asian Minor.
The new Signify squad will take part in the DreamHack Mumbai Invitational BYOC qualifiers, as confirmed by HLTV earlier today. Dreamhack Mumbai will kick off today.
Signify's multinational roster currently looks as follows:
🇮🇳 Agneya "Marzil" Koushik
🇩🇪  Lukas "yb" Gröning
🇮🇳 Tejas "Ace" Sawant
🇻🇳 Cong "crazyguy" Anh Ngo
🇮🇳 Debanjan "DeathMakeR" Das