The US$30,000 event aims to indicate esports' near-complete return to a pre-pandemic situation in China.
The second season of the ProHouse Wuxi Villa Cup, organized by Vision Esports, will take place from May 5-8 on LAN in Wuxi, China. The ~$30,000 tournament will be held in a round-robin format, with each team facing off against the other once in a best-of-one match, with the top four teams progressing to a best-of-three, double-elimination playoff bracket.
With CN¥200,000 on the line, ProHouse Wuxi Villa Cup Season 2 is headlined by the highest-ranked team in the tournament, TYLOO, followed by Wings Up Gaming and LVG (Lynn Vision Gaming). They will be joined by After Gaming, who finished 9th-12th place in the first season of Funspark ULTI 2021 Regional Series Season 1. Reece and Let's Quit are the lowest-ranked side in attendance in the Chinese tournament.
Below are the six teams who will be taking part in the offline event:
| | |
| --- | --- |
| 🇨🇳 TYLOO | 🇨🇳 Let's Quit |
| 🇨🇳 Wings Up Gaming | 🇨🇳 LVG |
| 🇨🇳 After Gaming | 🇨🇳 Reece |
ALSO READ: ViCi Gaming to play in IEM Cologne 2021 Play-In Stage
In China, esports activity has accelerated, with several event organizers already hosting offline activities across China provinces. On April 14, Overwatch League revealed that they would host a handful of live events in China during the 2021 season. For Dota 2, the i-League 2021 was held in Shanghai by ImbaTV, with a total prize pool of CN¥1,200,000 (~US$185,362) on the line for the top Chinese teams in attendance such as ViCi Gaming, Invictus Gaming, and PSG.LGD.
TYLOO secured the inaugural season of ProHouse Wuxi Villa Cup, narrowly defeating LVG in the grand final (Mirage 16-10, Dust2 16-19, Inferno 16-6). ProHouse Wuxi Villa Cup Season 1 was held as an offline event, held at Wuxi Province, China in August last year. All five teams competing from the first season will retain their spot, except TaiChangGui, who Reece will replace.
How to Keep Updated With All of ProHouse Wuxi Villa Cup Season 2 Matches?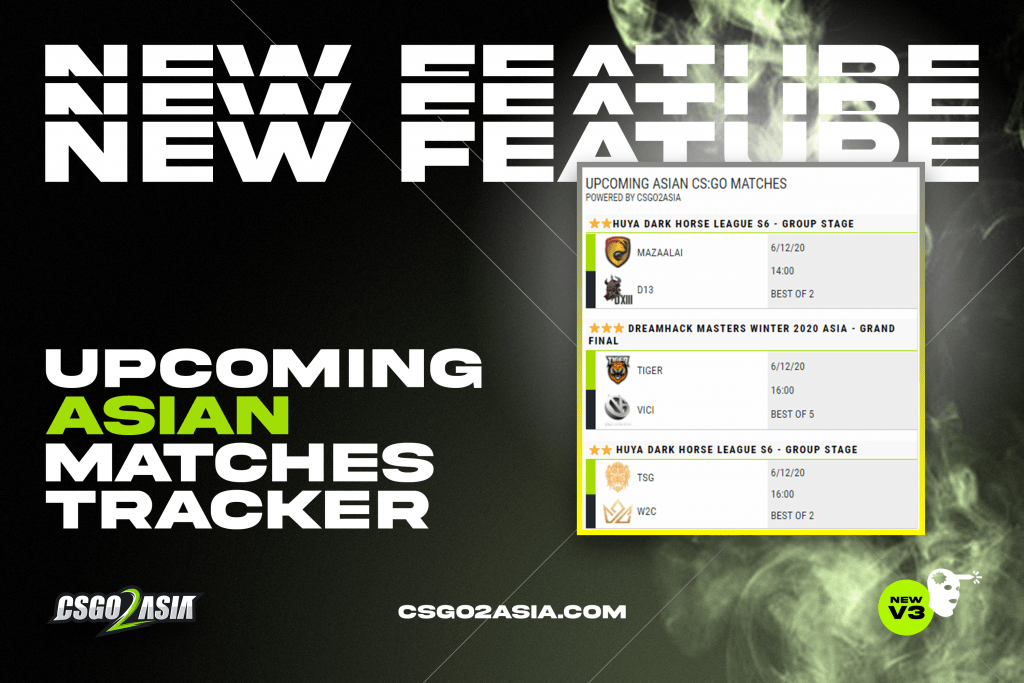 CSGO2ASIA.com offers a real-time match ticker, updated daily across all major matches to watch. We categorize the match from one to three stars according to both team's lineup, tournament rounds, and the tournament's prestige. You can always join the euphoria and watch your favorite team play by clicking on the match, and you will be directed to the live stream of the match. Just to remember that we use Singaporean Time (UTC+8) for all of the schedules. Check it out right now on the right side of our website!
---
For more insights on the Asian CS:GO scene and upcoming content like this, be sure to subscribe to our newsletter. Don't forget to follow CSGO2ASIA on Facebook, Twitter & YouTube. 
---