ViCi have proved that the dragon's absolute reign has come to an end.
PWL CS:GO Season 1 was the year's first Asian RMR event, with a prize pool of US$100,000 on the line. Despite being open to all Asian teams, zero of the eight teams participating were discovered to be non-East Asian. The competition included five Chinese and three Mongolian teams, with New Happy proving to be the biggest surprise in the competition.
2021 has been about the same situation as the last year where teams were not able to gather to prove themselves as Asia's best team. This year, with the return of Valve's annual major event located in Stockholm, Sweden, teams around the world will prepare their best effort to qualify for the most prestigious event in CS:GO.
ALSO READ: ARTiSAN Esports sign cara, guin moves to coaching position
The three Mongolian teams were eliminated during the first stage of PWL CS:GO Season 1. In this event, D13 Esports came dangerously close to finishing second in group B, but a ten-round deficit to Invictus Gaming proved decisive. Both Checkmate and Renewal were unable to beat ViCi and Wings Up in all of their Group B games, effectively eliminating them, especially Renewal, who had a 41-round gap.
The second stage was unsurprising, with TYLOO and ViCi finishing first and second, respectively, followed by Wings Up and Invictus. The teams who finished first and second directly advanced to the grand final and semi-final matches, respectively. The quarter-finals were won by Invictus Gaming, who defeated Wings Up 2-0. (Dust2 16-12, Inferno 16-13). The semi-final was even closer after Invictus Gaming forced overtime against ViCi Gaming, but they couldn't compete on ViCi's map, Overpass. ViCi was about to meet their longest rival once again, TYLOO, in the grand final once again after meeting them on the first stage in favor of TYLOO (Mirage 16-9, Overpass 12-16, Train 12-16).
PWL CS:GO Season 1 Grand Final – TYLOO vs ViCi Gaming
The grand final started off with back-and-forth between the two sides, of which no side able to maintain possession for long. The first half of Overpass, which was picked by ViCi Gaming saw Andrew "kaze" Khong and co. edged ahead before the switch, 8-7. TYLOO got off to a fast start in the second pistol round, winning three rounds consecutively. The following round had ViCi back on track and eventually dominated with five rounds in a row to catch up with their Chinese rival. An outrageous performance from Andrew "kaze" Khong incredible play earned ViCi Gaming the first map, 16-12.
YuLun "Summer" Cai and co. did not look in particularly great shape when their map pick of Mirage began. ViCi Gaming controlled most of the first half, winning seven consecutive rounds. Later on, TYLOO went on to close the distance in the same manner as ViCi did by winning five rounds in a row. ViCi managed to put TYLOO's lead at bay as they sealed the first half in their favor 10-5. A pistol round won by ViCi on the second half could not contribute more rounds after Kelun "SLOWLY" Sun contributed two important deagle kills on round 26. In the end, Yi "JamYoung" Yang's incredible performance was the deciding element of the map, propelling the team closer to the trophy.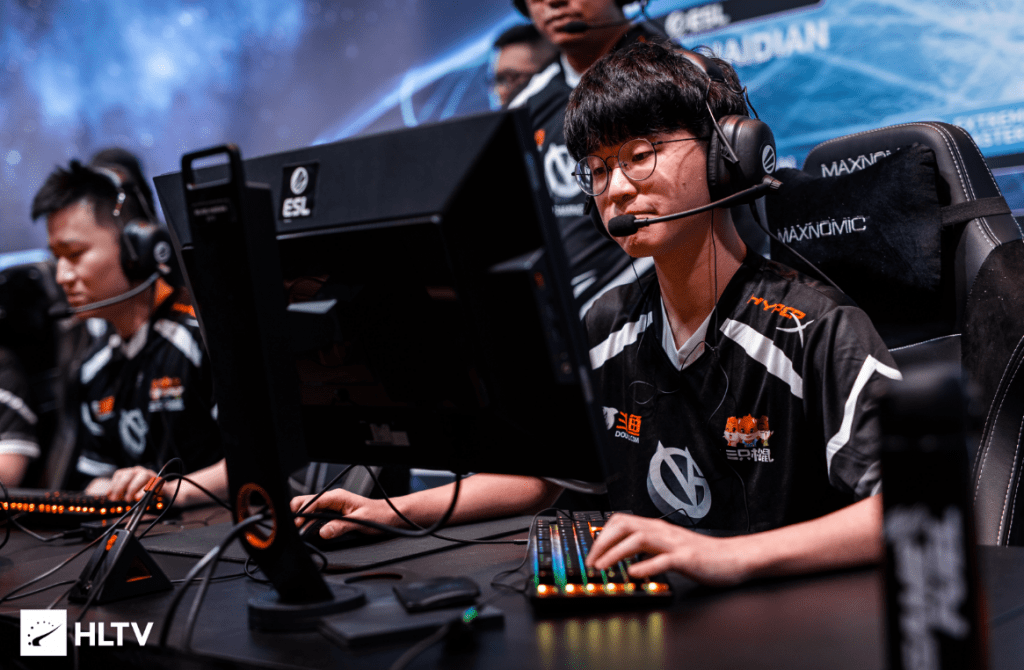 Inferno was ViCi's map pick, but importantly it was also TYLOO's last opportunity to redeem themselves. Starting on the CT side, TYLOO looked strong with their pistol win which ended in the following two rounds win. ViCi cruised over the next four rounds, capturing four in a row before returning to a back-and-forth fight. Yi "JamYoung" Yang delivered the final round to give his team a 8-7 halftime lead. However, for ViCi, it was all downhill from there. Liang "advent" Zhuo's men stepped up to the plate in the second half, closing out the map 16-13.
Things were more intense in the fourth map, Vertigo, but saw both went back and forth once more. The round was swapped back and forth in a three-round set, with TYLOO walking away with a slim 8-7 CT side scoreline advantage. The second half was another fierce battle for both sides, and later on with ViCi eventually defeating their longtime rival 16-14, winning PWL CS:GO Season 1 and took home a grand total of US$30,000 and 1600 RMR Points.
PWL CS:GO Season 1 final standings:
| | | | |
| --- | --- | --- | --- |
| Place | Team | RMR Points | Prize |
| 1st | 🇨🇳 ViCi Gaming | 1600 | US$30,000 |
| 2nd | 🇨🇳 TYLOO | 1500 | US$25,000 |
| 3rd | 🇨🇳 Invictus Gaming | 1400 | US$15,000 |
| 4th | 🇨🇳 Wings Up Gaming | 1300 | US$10,000 |
| 5th-6th | 🇲🇳 D13 Esports | – | US$5,000 |
| 5th-6th | 🇲🇳 Checkmate | – | US$5,000 |
| 7th-8th | 🇨🇳 New Happy | – | US$5,000 |
| 7th-8th | 🇲🇳 Renewal | – | US$5,000 |
How to Keep Updated With ViCi Gaming's Upcoming Matches?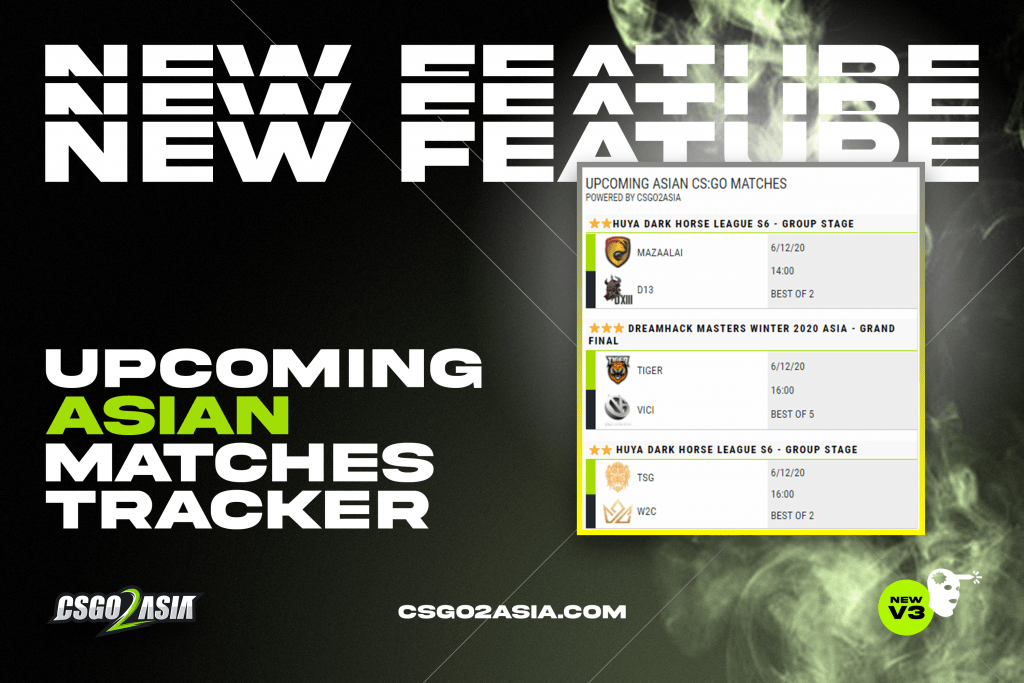 CSGO2ASIA.com offers a real-time match ticker, updated daily across all major matches to watch. We categorize the match from one to three stars according to both team's lineup, tournament rounds, and the tournament's prestige. You can always join the euphoria and watch your favorite team play by clicking on the match, and you will be directed to the live stream of the match. Just to remember that we use Singaporean Time (UTC+8) for all of the schedules. Check it out right now on the right side of our website!
---
For more insights on the Asian CS:GO scene and upcoming content like this, be sure to subscribe to our newsletter. Don't forget to follow CSGO2ASIA on Facebook, Twitter & YouTube.
Photo cover courtesy of HLTV
---