XueBing "B1NGO" Dai, has is now a full member of the Chinese esports organization, Lynn Vision Gaming (LVG), after passing his trial period, a report from TomorrowLAN states.
B1NGO, who also goes by the name of 4king, first joined LVG as a stand-in as the Chinese squad were experimenting with a seven-man lineup. However, on February 15, the team decided to bench ZhouXing "XinKoiNg" Cai and YiNan "Mr.mao" Wang, leaving the team back to a five-person lineup.
During his trial period for an entire two months as a rifler for the team, B1NGO successfully helped the team to win Huya DarkHorse League Season 7, collecting CN¥20,000 (~US$3,092) first-place prize from the event.
ALSO READ: Renewal, Checkmate, After & D13 advanced to Funspark ULTI 2021 Season 1
The 21-year-old was previously with several domestic professional teams, including Big Time Regal Gaming, EHOME, Team Zero.TSG, and After Gaming. Together with B1NGO, EHOME were a dominant force at one point. They were able to beat TYLOO to qualify for the main event of EPICENTER 2019, despite finishing last after crushed by Vitality and Heroic in the group stage. After the incredible run with EHOME in 2019, the following year saw the team performance plummeted and announced its disbandment in April 2020.
In Lynn Vision Gaming (LVG), B1NGO will reunite with his former teammate in TeamZero.TSG, Heng "EXPRO" Yang, after being separated from each other for more than four months. Both players were removed from the TeamZero.TSG's active roster following the acquisition of EXPRO by LVG and B1NGO who was moved to the bench position and later signed by After Gaming in September of last year.
LVG's roster now features five players again, with B1NGO to makes his debut as a full member of the lineup at Funspark ULT 2021 Regional Series Asia Season 1, which will be held from March 29-April 11.
The 21-year-addtion makes LVG"s lineup the following:
🇨🇳 JiaNan "Stanj" Zhu (coach)
How to Keep Updated With All of LVG's Upcoming Matches?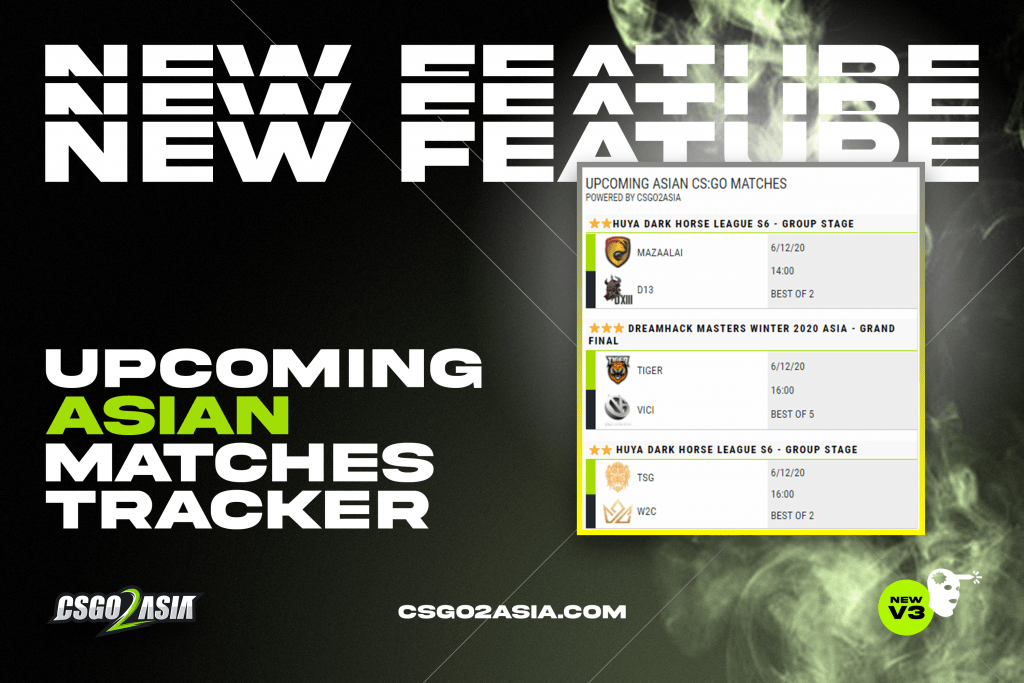 CSGO2ASIA.com offers a real-time match ticker, updated daily across all major matches to watch. We categorize the match from one to three stars according to both team's lineup, tournament rounds, and the tournament's prestige. You can always join the euphoria and watch your favorite team play by clicking on the match, and you will be directed to the live stream of the match. Just to remember that we use Singaporean Time (UTC+8) for all of the schedules. Check it out right now on the right side of our website!
---
For more insights on the Asian CS:GO scene and upcoming content like this, be sure to subscribe to our newsletter. Don't forget to follow CSGO2ASIA on Facebook, Twitter & YouTube.
Cover photo courtesy of HLTV.org
---