DreamHack have announced the teams invited to the main event of their upcoming Asian competition.
DreamHack Open June will feature two invited teams from Asia's most competitive nations to date, with Lynn Vision Gaming (LVG) and D13 Esports representing China and Mongolia, respectively. Meanwhile, the North American qualifier will include three teams from each continent: North America and South America. Extra Salt and O PLANO are two noteworthy western squads to keep an eye on. There is no indication that Hansel "BnTeT" Ferdinand and co. will compete in this event.
DreamHack Open 45 June will be held in three parts for Asia. It will begin with a series of qualifiers contested in two phases, commencing with two open qualifiers on June 10-11 and June 12-13, respectively, and concluding with a closed qualifier containing the champions of each open qualifier plus two more invited teams to be announced. The top two finishers will then qualify for the main tournament, where they will compete for a total prize pool of US$30,000 and a ticket to IEM Fall 2021.
Except for the grand final, all matches in the playoffs will be played in a double-elimination bracket with a best-of-three (BO3) format. On July 3, a best-of-five (BO5) grand final will begin, with the upper-bracket team gaining one map advantage.
Several noteworthy teams were seen in the open qualifiers team attendance, including Invictus Gaming, Wings Up Gaming, Renewal, Team NKT, ZIGMA, and HZ. Today until June 13, two open qualifiers will be conducted, while a closed qualifier will occur on June 19-20.
DreamHack has returned to Asia after a six-month hiatus after their most recent Asian tournament, DreamHack Masters Winter 2020 Asia, which was won by ViCi Gaming in December last year. This will be Asia's last DreamHack competition in 2021, according to the program. Thus, DreamHack Open 45 represents a significant chance for an Asian team to participate at the top level of CS:GO competition, which will be hosted this year by ESL and Intel Extreme Masters (IEM).
The DreamHack Open June Asia Playoffs team list can be found below:
| | |
| --- | --- |
| 🇨🇳 LVG | 🇲🇳 D13 Esports |
| 🌎 DreamHack Open June Closed Qualifier #1 | 🌎 DreamHack Open June Closed Qualifier #2 |
How to Keep Updated With All of the DreamHack Open June matches?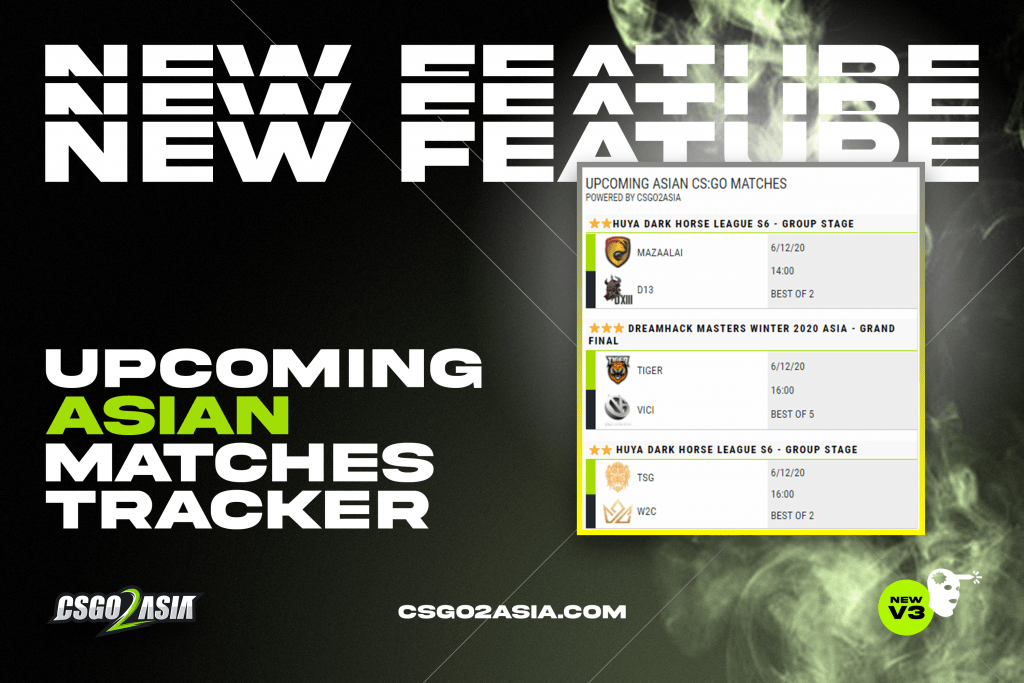 CSGO2ASIA.com offers a real-time match ticker, updated daily across all major matches to watch. We categorize the match from one to three stars according to both team's lineup, tournament rounds, and the tournament's prestige. You can always join the euphoria and watch your favorite team play by clicking on the match, and you will be directed to the live stream of the match. Just to remember that we use Singaporean Time (UTC+8) for all of the schedules. Check it out right now on the right side of our website!
---
For more insights on the Asian CS:GO scene and upcoming content like this, be sure to subscribe to our newsletter. Don't forget to follow CSGO2ASIA on Facebook, Twitter & YouTube.
Cover photo courtesy of DreamHack/Flickr
---