Day 1: The expected, the unexpected and everything in-between
Our chief editor is in Shanghai this week covering the event. Here are some observations and a summary of the day as viewed by me with input from Nikhil "nikH" Hathiramani".
The Unexpected
Dream[S]cape still looks shaky
Dream[S]cape started their tournament with a match against Entity. Many were predicting that Entity was not going to get more than 5 rounds in total. However, Entity was pretty close to upsetting the Singaporean team. With a huge performance by Benedict "Benkai" Tan, the match ended with a score of 16-14 in favor of Dream[S]cape. Extremely sloppy play and incorrect mid-round adjustments almost cost them that game.  Dream[S]cape was lucky this time, but if their sloppy play continues, they might be headed out of the group stages early.
Mineski's performance is worrying
In their opening match against Eclipse, Mineski was playing on their most played map, Overpass. The result was not what we expected. 16-3, in favor of Eclipse. Mineski, the best team in the Philippines, was totally overpowered in that matchup. It wasn't a result we expected as you could have argued that Mineski was the favorites to take this match since it was their best map on record. However, we must give credit to Eclipse for playing well. They might be a team to look out for after all.
Expected
The Underdogs are not biting hard enough
The matches that the higher teams played against the underdogs went as expected. Kings, ViCi Gaming and Flash Gaming took their matches convincingly with a score of 16-2, 16-5 and 16-9 respectively. There is nothing much to be said about the underdog team's performance. However, do not count them out just yet. The GSL format with best-of-ones is ripe for a team led by Cong "crazyguy" Anh Ngo where he could explode and take a map for his team. Let's hope the top teams don't underestimate these underdogs just yet.
The middle tier matches are going smoothly
The matches that the middle tier teams are playing are going well, there are no huge blowouts and the two games were quite close in terms of results. Recca eSports won their match against NASR eSports with a score of 16-12 while Fire Dragoon took theirs against Talon with a score of 16-13. We will have to see their match against a top team in this tournament to truly see their standard.
Asian CS Is Still Lacking in Finessé
The Lack of Teamwork During CT Sides
From the games that were streamed, I noticed a bad trend that occurs for most of the teams. There were a lot of solo pushes for kills/map control. I am not saying solo pushes are entirely bad, however, at this level of counter-strike, one would expect at least a support player trailing, flashing for the aggression or be there for the trade. Any top tier team from EU could have easily punished these sorts of selfish plays without any difficulty.  I also noticed that there were hardly any reactions from the CT side when early picks happened or when the Ts were taking map control. Teams mostly continued their default play, usually losing the round after. I might go in depth about CT sided play in a future article.
Eco Round Troubles
Eco rounds are still the kryptonite of the Asian teams. There were so many anti-eco rounds lost during the games that I watched. I feel like Asian teams really need to learn how to play anti-eco rounds properly. However, the tricky part is, there is no "right" way to play anti-eco rounds in this meta. Pistols are so overpowered these days that a single mistake can cost the team the anti-eco round.
Sloppy Map Control During T sides
Map control is one of the most basic concepts of a team's T side. I noticed that teams are pretty unorganized when it comes to map control. I feel like it is an essential part that needs addressing immediately. Poor usage of nades, poor trade fragging always leads to picks that cannot be answered back. It leads to man-advantages to CT sides and I feel that this kind of standard will not cut it when against top-tier teams in Europe and North America. Let's hope more teams pay attention to these basic plays.
Biggest Winners/Losers of the Day
Winner = SZ Absolute
Following the news about vRn not being able to attend the LAN, the boys from Japan were given a default forfeit win. Getting a free pass to move forward in one of the biggest tournaments in Asia is a huge bonus for the team. Aside from extra rest and practice the team would be able to observe & study their competition a little further. Also, extra time to play PUBG isn't a bad thing either.
Loser = Mineski
On a more serious note, Mineski needs to step up their game going into day 2. Extremely sloppy plays like today's aren't going to cut it going forward. Mineski needs to shake off what happened today and focus for tomorrow, their tournament life might be in danger if they bring the exact form tomorrow, they did today.
MVP of the Day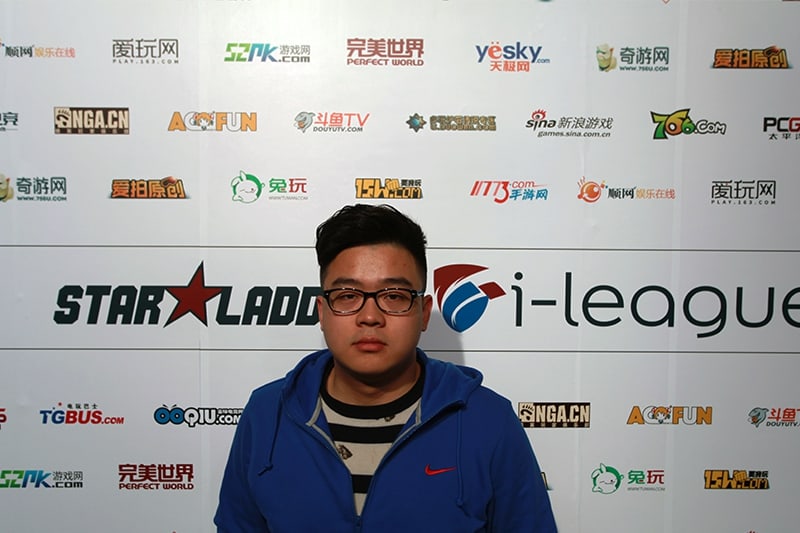 Eclipse: Lei "bottle" Mao
Match vs Mineski:16-3
K-D : 29-6, ADR: 130.6,  KAST : 100%, Rating : 2.29
---
Photos courtesy of AFK Gaming
If you like what you just read, please hit 'like' button below so others might stumble upon this article. For more insights on the Asian CS:GOscene and upcoming content like this, be sure to scroll down and subscribe to our newsletter.
Don't forget to follow CSGO2ASIA on Facebook, Twitter & YouTube.