With the departure of ex-Beyond, will SEA CS survive beyond this point?
Renatus Gaming have confirmed the signing of ex-Beyond to their VALORANT roster on Thursday (13/5/21). Together with coach Sanya "SANFET" Phanjam, five ex-Beyond players will remain together under the new environment of Riot Games' VALORANT. The exit of ex-Beyond is the third blow to Asian CS:GO this week, especially for Southeast Asia with NG Esports' collapse and ex-Bren signing to South Built Esports VALORANT squad.
The squad's origins can be traced back to their ALPHA Red days. In 2019, they dominated the Thai scene by winning several domestic tournaments, including the FPSThailand CS:GO Pro League Season 6 and the eXTREMESLAND CS:GO Asia 2019 Thailand Qualifier. Their presence at the pinnacle of Asian Counter-Strike was demonstrated by their second and third-place finishes in the OMEN Challenger Series 2019 and the ESL Pro League Season 10 Asia, respectively.
Beyond Esports took over the roster one month after ALPHA Red decided to disband their Counter-Strike division at the start of 2020, replacing foxz with qqGOD a month later. The team has consistently outperformed, qualifying for every tier 1 playoff event in Asia, including DreamHack Masters Spring 2020, PAL Summer 2020, and ESL Pro League Season 12 Asia.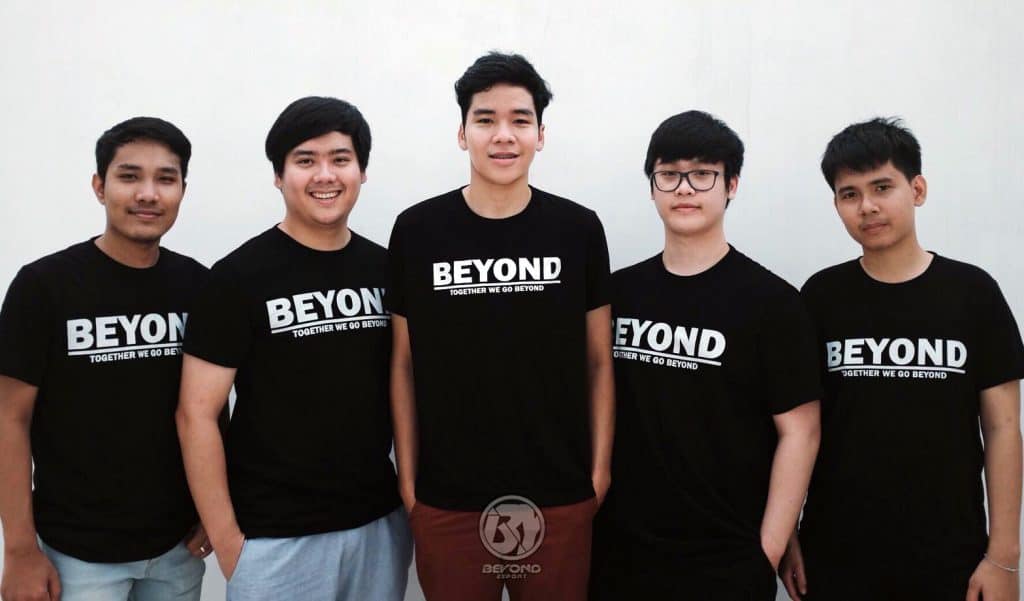 Despite not winning any international titles during their ten-month stint under the Beyond Esports banner, the stk-led squad has enjoyed regional success. They also dominated the Thai scene, winning the 1XeSport CS:GO Challenge 2020 and the 188Esports Thailand Championship 2020, defeating the likes of NG Esports and Lucid Dream during their journey.
Ex-Beyond was close to signing a contract with the Malaysian organization Team LZ. However, the deal fell apart due to a "complicated situation" within the organization. Due to no viable CS:GO offers after re-listing their squad on the transfer market, they opted to move to VALORANT with Renatus Gaming.
ALSO READ: 5E Arena Open Season 2 registration begins
With that, qqGod and co. will follow the footsteps of the Japan squad ABSOLUTE, Paper Rex, ex-Bren, and hundreds of individual players who have moved to VALORANT entirely since the game's conception nearly a year ago. The explanation remains the same; tournament shortage and number of active teams have decreased from time to time.
For the time being, Southeast Asia is left with ZIGMA and Huat Zai as the only "established" top teams with organizational support, with the latter being rather an exception due to being a player-owned organization.
Renatus' roster is as follows:
🇹🇭 Maitri "MAIROLLS" Sukrob
🇹🇭 Krit "Kntz" Chaiprasit
🇹🇭 Peeratch "Victoria" Ingkudanonda
🇹🇭 Anupong "stk" Mueangngam
🇹🇭 Phoomphat "qqGOD" Phojjanart
🇹🇭 Sanya "SANFET" Phanjam (coach)
---
For more insights on the Asian CS:GO scene and upcoming content like this, be sure to subscribe to our newsletter. Don't forget to follow CSGO2ASIA on Facebook, Twitter & YouTube.
Cover photo courtesy of StarLadder/JoeSPz
---